Sponsor Insight
The Tech Academy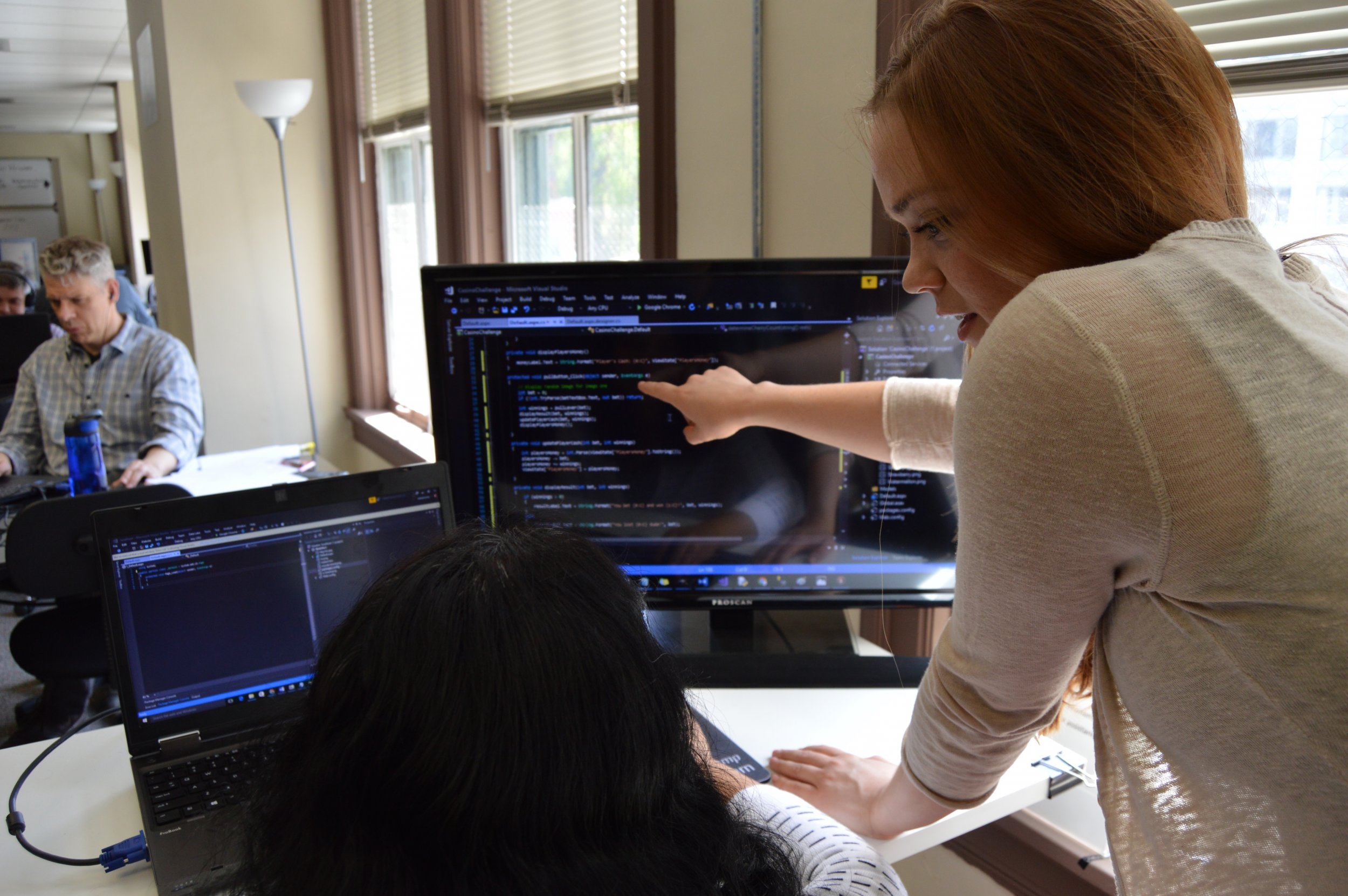 The Tech Academy is a licensed career school based in Portland, OR that trains junior software developers in about 15-weeks. Students learn coding through real-world, hands-on software development training, and graduate as well-rounded, full-stack, junior developers.
What sets The Tech Academy apart from other boot camps is the flexibility offered to students through an open enrollment policy, remote studying options and a self-paced program.
Open enrollment means there's no need to wait for the next term to begin — students can start anytime of the year from anywhere in the country. The self-paced program means students can easily adjust their study schedules when life inevitably comes up or take more time to fully understand a concept before moving on to the next course.
For local students, the Downtown Portland classroom is open every day from 9am – 9pm with instructors ready to help. The Tech Academy also has dedicated remote instructors to ensure each student gets the assistance they need, no matter where they're located.
The Tech Academy curriculum starts with computer science basics, meant take away the mystery behind technology and lay the foundation on which the rest of the curriculum is built. Students then learn multiple programming languages and skills needed to be a successful developer, including: Version Control, HTML & CSS, Database & SQL, JavaScript, Visual Studio, C# & ASP.NET, and Project Management.
At the end of the program students participate in a Live Project and receive Job Placement training. The Live Project gives students the opportunity to work on a real-world software development project, that they can add to their resume. Once students have the knowledge and training, Job Placement teaches them how to build a technical resume, best networking and interview practices, and all the skills needed to have the best chance at getting a good job in technology.
The Tech Academy was co-founded by Jack Stanley and Erik Gross. In 2012, after many years of working as a developer Erik Gross started his own software development company called Prosper IT Consulting. As his business grew, he had a need for junior-level programmers to assist him but was surprised to find a lack of available talent. He began to personally train individuals with an interest in tech, and found his passion to teaching others.
In July of 2014, Erik partnered with friend and entrepreneur Jack Stanley to start The Tech Academy. Since then, the school has grown from training 4 students in a small office in a Portland suburb to what it has become today: A successful code school with hundreds of hired graduates.
Here's what Shelly A., Tech Academy Graduate, had to say about the boot camp:
"The Tech Academy was just the right boot camp I was looking for. It allowed me to start as a remote student, and then study locally when I moved to Portland. It also taught me how to be a self-motivated learner and enabled me to develop problem-solving skills. In addition to teaching coding knowledge, the school also teaches students how to look for answers and approach problems on their own. Instructors are always available and willing to help, but they also guide students and teach them how to solve problems, rather than giving out answers right away.
The school is also very supportive of students after they finish the curriculum, and assist[s] all students with the job search. The Job Placement director continues to stay in touch with students for the job application process. Because of the practice interviews and feedback I got, I gained more confidence during my interviews and received a job offer in the tech industry."
The Tech Academy is a great option for anyone interested in coding or looking to break into the tech industry. With a comprehensive curriculum, flexible scheduling options and job placement training, The Tech Academy could help you start your new career today!
Visit Learncodinganywhere.com to learn more!