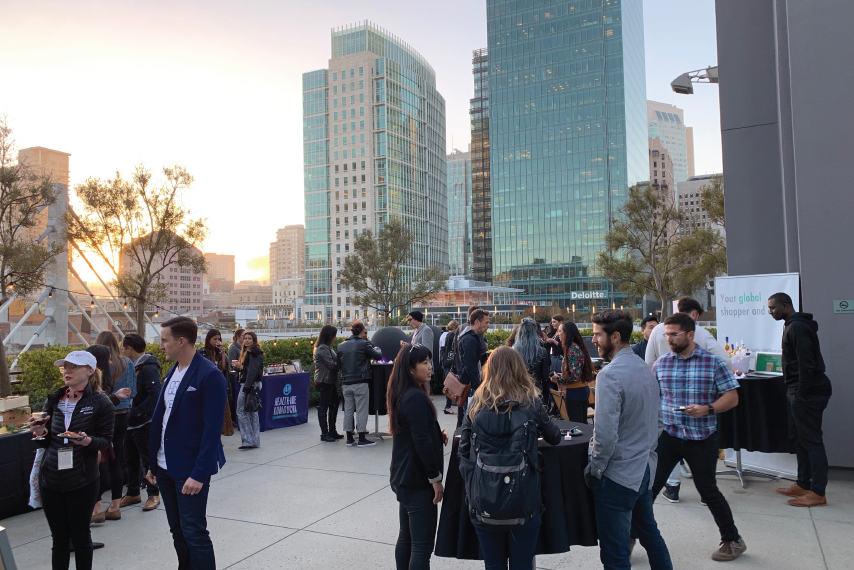 Are You Serious About Transforming Your Career?
Learn more about our full-time, part-time, in-person or online courses. here
Galvanize is a top-ranked Coding School led by experienced teachers, engineering leaders and former hiring managers with campuses in Denver, Boulder, San Francisco, New York City, Los Angeles, Austin, Seattle, Phoenix and live online. We produce Software Engineers the best companies want to hire.
Learning to Code Can Give You Career Options
Our full-time Hack Reactor Software Engineering Immersive program will teach you to create applications like you would in a real work environment. You will be able to build production-worthy applications with front-end and back-end proficiency.
Master the Fundamentals while Exploring New Tech
Many software engineering programs teach in-demand technologies. Our program goes further, weaving together cutting-edge tech (such as React, ES6 and Blockchain) and Computer Science fundamentals, so that you can pick up new languages, libraries and frameworks at will. You will be able to enhance your career and build production worthy applications.
Learn From World-Class Instructors
Our coding bootcamps are results-focused. Students learn technologies and fundamentals, then immediately put them into action with carefully designed assignments and personal projects that students conceive of and build from the ground up.
Think Like a Software Engineer
Professional software engineers have defined goals, but no roadmap of how to get there. Our students don't just follow directions, they learn how to chart the course. Our Student Success and Career Services teams will support your efforts from your first day as a student through the hiring process after graduation.
Land Your Dream Job & Expand Your Earnings
Graduate with a portfolio of real world projects to show prospective employers. Galvanize is committed to supporting your journey from enrollment thru the hiring process. We will help identify your strengths, refine your goals, and help make your career aspirations a reality.
Join the Galvanize Learning Community for Technology
When you become a software engineer through this program, you get more than just an education because our campuses are more than just classrooms. Galvanize is an exciting destination and community with hundreds of startups and Fortune 500 companies, so whether you're grabbing coffee in your campus kitchen or working on your capstone project, numerous networking opportunities are built into our curriculum and part of daily life at Galvanize.
Come visit a campus, meet an advisor and find out what Galvanize can do for you. Learn more at www.galvanize.com