Sponsor Insight
Noble Desktop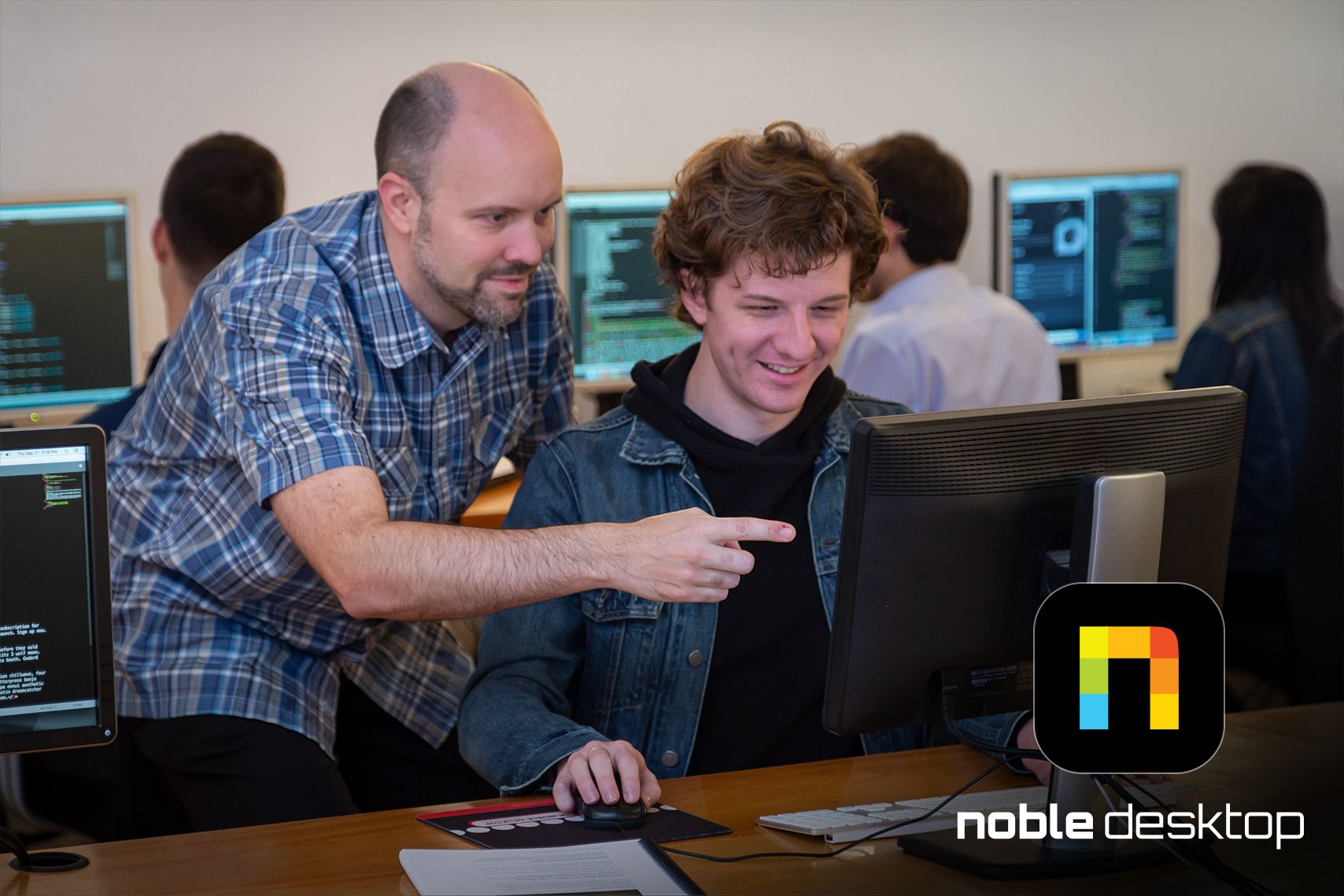 Noble Desktop provides skills-based coding and design courses in New York City. Students can enroll in day courses, weekend workshops, and intensive part and full-time bootcamps without taking out a loan or quitting their day job. Noble Desktop's modular class format helps students learn precisely what they need to fill in skills gaps, increase their value at work, or start a new career.
Flexible Certificate Programs in Coding & Design
Noble Desktop offers several NY-state licensed certificate programs in web design, web development, or UX/UI design available in NYC or online. For beginners that want to try coding, Noble Desktop offers free in-person seminars that walk you through skills-based coding exercises.
Are you a UX/UI designer that wants to transform your mockups into a working website? Or a back-end developer that wants to learn front-end? Noble Desktop's courses can be combined to fill gaps in your coding abilities or fulfill requirements for a certificate program.
Web Design & Web Development Certificate Programs. The Web Design certificate focuses on front-end languages—HTML, CSS, and JavaScript/ jQuery and includes training for laying out web pages and optimizing graphics. The Web Development certificate program covers front-end languages, back-end languages PHP and MySQL, Git for version control, and creating custom WordPress themes.
iOS App Development. In the iOS App Development bootcamp, students develop apps in Xcode using Swift, creating several applications and their own project throughout the course.
UX/UI Design. In User Experience (UX) Design and User Interface (UI) Design, students learn design theory and how to apply those concepts to projects. User research, personas, wireframes, interactive prototypes, and more inform a user-centered design. Visual design builds on UX insights to form a beautiful end product.
Learn by Doing
Class sizes are small and everyone receives one-on-one assistance with the instructor when they need help. In every class, students start coding and designing right away.
Darrel Somoza, Assistant Director of Technology-Based Training at Long Island Rail Road tells us, "The instructors at Noble are the most knowledgeable, experienced, patient and skilled teachers you will find anywhere and the learning methods and training materials they employ will have you designing, coding, and creating in no time."
Each course comes with step-by-step manuals developed by a team of experts and updated to reflect the trends in coding and design. Free retakes are available for every class.
A Tight-Knit Community of Learners
If there's one thing you notice at Noble Desktop's SoHo headquarters, it's the sense of community between students and staff. According to Director and Head of Curriculum, Dan Rodney, "In the Noble community, some people have been taking courses with us for decades. They keep coming back to learn new skills as the industry changes and coding has evolved, trusting us to teach them the newest coding languages and design tools."
New York's Longest Running Coding Bootcamp
Since 1990, Noble Desktop has taught more than 40,000 students in their free seminars, classes, and certificate programs. Courses at Noble Desktop have over 2,300 reviews from entrepreneurs, developers, and managers around the globe. Noble Desktop alumni work at Fortune 500 companies including American Express, Condé Nast, Oracle, and NBC Universal. Many more alumni run successful coding and design studios.