Sponsor Insight
Dar Al-Hekma University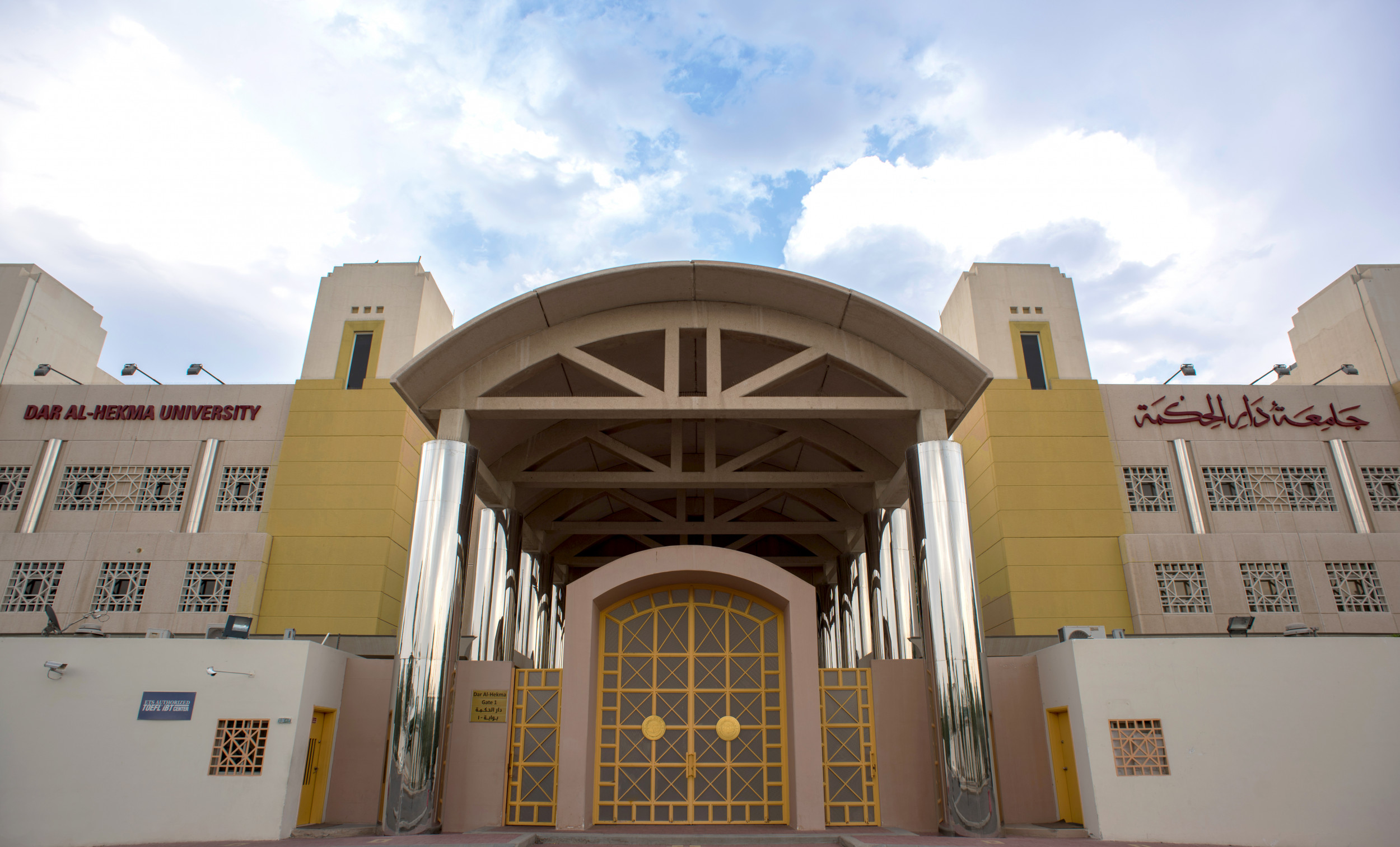 Dar Al-Hekma University (DAH) is a premier institution of higher education in the Kingdom of Saudi Arabia. Located in the cosmopolitan city of Jeddah, Dar Al-Hekma offers state-of-the-art facilities of the highest international standards on a well-designed urban campus.
Since its launch in 1999, Dar Al-Hekma University has maintained a leading position as an institution of higher educational excellence with well-designed academic programs, highly qualified national and international faculty, an outstanding body of students and a growing and exceptional network of alumnae and graduates.
All academic programs have been designed, developed and expanded over the years starting with the Texas International Education Consortium and further expanded and developed in collaboration with leading international universities including the Hass School of Business, University of California, Berkeley; the Fletcher School of Law and Diplomacy and Tufts University in Boston and the University of Colorado at Denver, among others.
Dar Al-Hekma University is accredited by the Ministry of Higher Education of the Kingdom of Saudi Arabia (MOHE) and the National Commission for Academic Accreditation and Assessment (NCAAA), Riyadh, Saudi Arabia. All degree programs are approved by MOHE and are designed to ensure that our graduates are accepted and recognized locally as well as globally through their academic credentials.
With a Mission of "Graduating Accomplished Women, Leaders and Entrepreneurs", Dar Al-Hekma University fosters a co-curricular environment that aims to develop students' intellectual sophistication, personal maturity and strength of character, based on deep understanding of their heritage while remaining connected with their social and cultural norms and values.
Currently in the academic year 2019-2020, Dar Al-Hekma University offers 22 undergraduate and graduate degree programs including Master's degrees in seven different majors, in four Schools, which are open for both female and male students. These are:
Hekma School of Business and Law
Hekma School of Design and Architecture
Hekma School of Health, Behavioral Sciences & Education
Hekma School of Engineering, Computing & Informatics
Dar Al-Hekma University abounds in learning opportunities that empower our students and graduates to deal with real world issues; enabling them to adopt innovative and unconventional approaches and become pioneers and leaders in their fields of specialization.
The University is keen on inculcating among our students the values of service to the community, which is evident in the numerous community service projects undertaken by them each year. Our students as well as faculty and staff - through the requirement of community service hours as part of their assignment - are constantly encouraged to participate and undertake projects that help alleviate social problems and address social needs while advancing societal standards.
In sports, Dar Al-Hekma has organized and participated in sports tournaments and won numerous awards while competing with universities nationwide, such as in swimming, racing, basketball, badminton, table tennis, billiards and more. Dar Al-Hekma has received recognition and awards in all its sports tournaments, making it the leading female university in the Kingdom for female sports participation.
Dar Al-Hekma has graduated 3,352 students who, as our alumni, go around the Kingdom and the world enhancing the name and good reputation of DAH. They are working in leading national and international companies including Microsoft, Proctor & Gamble, Netflix, McKinsey & Company, Ernest & Young, IKEA, KPMG, PWC, Morgan Stanley, Leo Burnett among others.
Many of our alumni have established themselves as trailblazing pioneers and entrepreneurs in their respective fields. Together they are contributing to the overall social and economic advancement of our society and the nation.
Through all our curricular and extra-curricular programs, the University strives to instill among the students a sense of duty and commitment to their families, their communities and to the larger society – to serve and please The Creator!