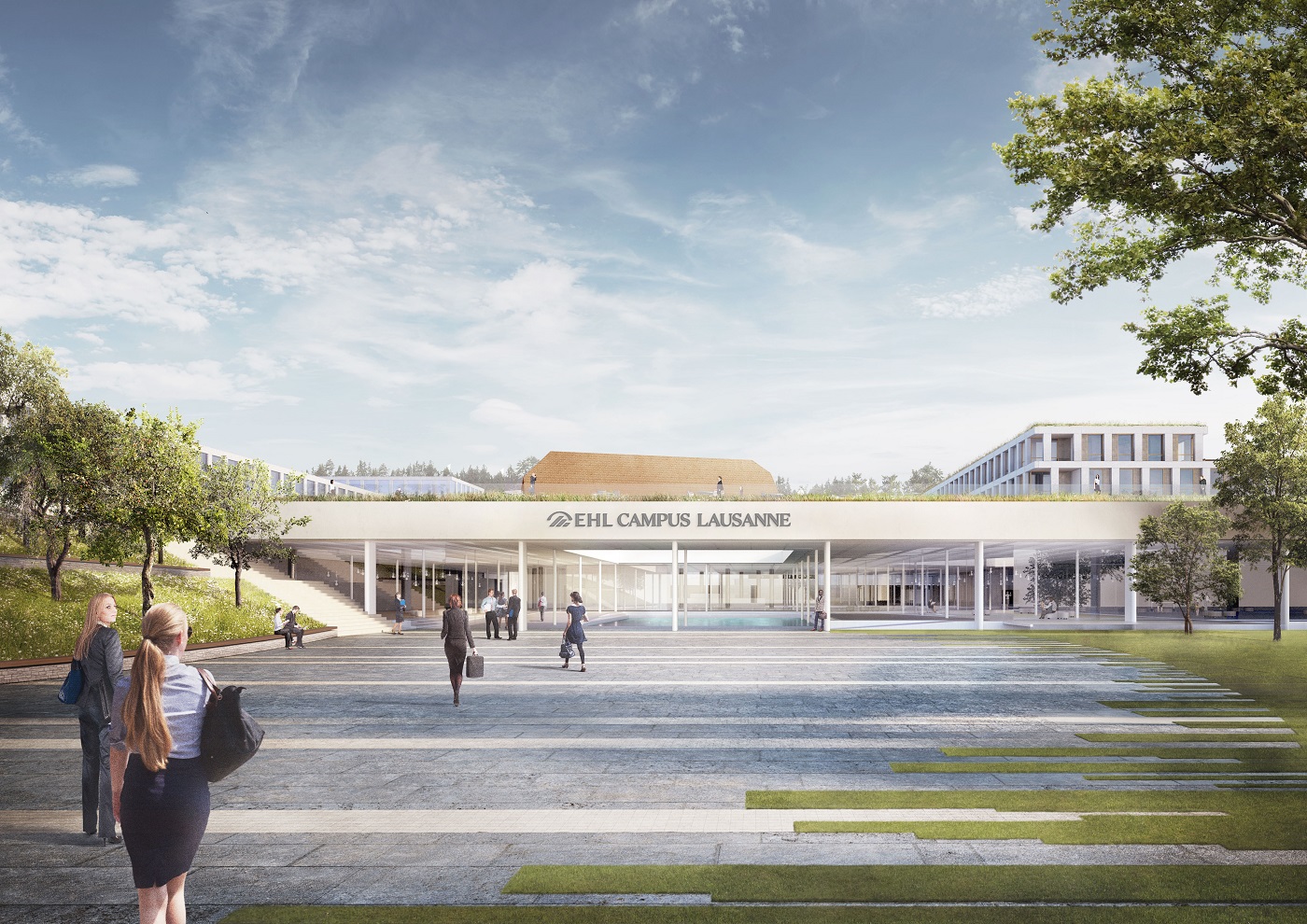 EHL – also known as Ecole hôtelière de Lausanne - is the pioneer of hospitality education and it consistently ranks first among the world's best universities for hospitality management studies. EHL graduates join a powerful global network of 30,000 professionals and rise quickly to success as leaders and innovators in the fast-growing hospitality industry and many other fields.
World's No. 1 Hospitality University, EHL prepares students to lead and launch businesses as they:
Learn the business "hands-on" through hospitality training and industry exposure
Rise to the challenge of academic rigor and real-world consulting projects
Earn a degree recognized by industry leaders and accredited in Switzerland and the USA
An exceptional school of life, EHL offers an uplifting, international study experience that features:
Extreme diversity with 3,200 students from 120 different countries
Amazing campuses in Switzerland, great for exploring Europe
Singapore and Asia experiences with the new EHL campus
Wide variety of sports, committees, activities, and excursions
A variety of programs
Bachelor of Science in International Hospitality Management
EHL's bachelor's degree prepares graduates to be leaders and entrepreneurs in the fast-growing hospitality and service sectors around the world. It develops a balanced mix of professional knowledge, soft and hard skills, and leadership qualities through hands-on training, management courses, and academic and real-world business projects. Students can choose to study in Lausanne or Passugg, Switzerland, or in Singapore.
Hotel & Restaurant Management Diploma

Offered on the Passugg campus, this program offers a 50/50 ratio of real-world experience to campus-based learning. It develops a strong set of hotel and restaurant management competencies, people skills, cultural awareness and entrepreneurial thinking. In small classes and a boutique hotel setting, students receive faculty coaching and experiment with ideas for new F&B and hotel concepts. Upon completion, students can upgrade to EHL's Bachelor of Science in International Hospitality Management with three additional semesters.
EHL Academy (Summer Pre-College Program)
EHL's pre-university program designed for hospitality-curious students who want to get a taste of EHL's Swiss hospitality education methods and explore career options in a dynamic global industry.
Master (MSc) in Global Hospitality Business
EHL's Master of Science in Global Hospitality Business prepares graduates to lead businesses and teams into the future of the industry. Over the course of three semesters, on three continents, students learn to manage the complexity of worldwide operations with the local touch that makes for exceptional customer experiences. It is offered jointly by EHL (Lausanne campus), Hong Kong Polytechnic University and Conrad N. Hilton College, University of Houston, Texas, USA.
Master (MSc) in Wine & Hospitality
The Master of Science in Wine & Hospitality Management builds two complimentary skill sets: wine knowledge, which is valuable for careers in the restaurant and wine industries, plus hospitality management skills for the wider service sectors. It is delivered jointly by EHL and the KEDGE Wine & Spirits Academy, located primarily in Paris and Bordeaux, two premium wine production regions.
MBA in Hospitality (80% Online)
EHL's MBA in Hospitality is designed for busy working professionals who want to upgrade their strategic hospitality management skills, without leaving their career or personal life on hold. Around 80% of the courses are delivered online, for a flexible work-study balance.
Hospitality Executive MBA (in China, with CEIBS)
The Hospitality Executive MBA (HEMBA) is jointly delivered by EHL and the China Europe International Business School (CEIBS). It focuses on building strategic knowledge for service business management and prepares graduates to become leaders in the global industry, with rich knowledge of China's service sector and consumer culture, a key audience for the future of the industry.
Online Hotel Management Courses
Designed for hospitality professionals, EHL's online Certificates and Advanced Certificates build and strengthen hotel management skills to optimize performance for today's competitive industry.
Culinary & Restaurant Management Certificate
Designed for aspiring food entrepreneurs, this five-month program includes 25 masterclasses to strengthen culinary know-how and develop managerial skills for the Food & Beverage industry.