Sponsor Insight
The University of South Australia Business School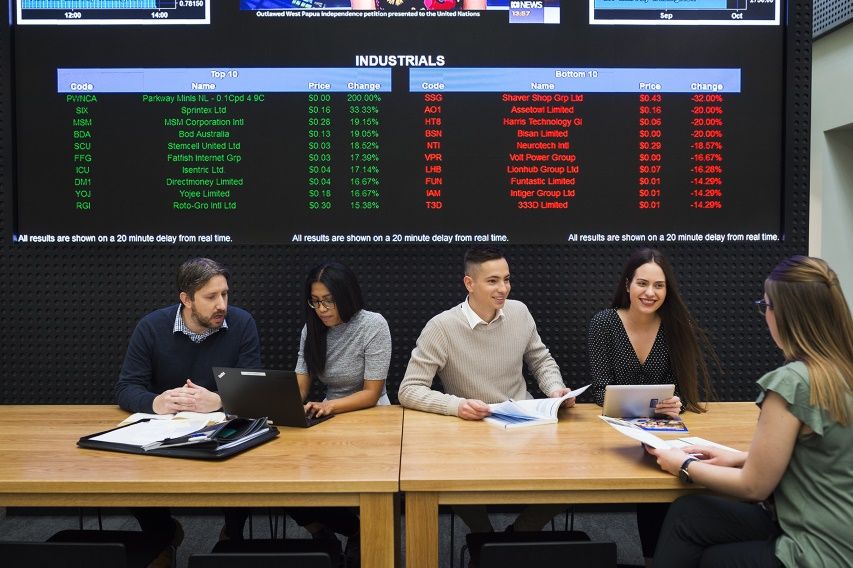 Internships, career mentoring, and guaranteed Australian industry experience1, are just some of the reasons why you'll graduate career-ready with a qualification from the University of South Australia (UniSA) Business School.
We are the number one business school for graduate employment and graduate satisfaction2 in our home state of South Australia. In a global context, we have been awarded an overall five QS stars for excellence and are ranked in the top one per cent of business schools worldwide3.
Take your career to the next level
Become an agent for change and a leader for growth, creating real impact in business. Join a premier, EQUIS-accredited business school and prepare for a global career.
We develop business professionals and leaders in the areas of Accounting, Finance, Economics and Property, Marketing, Management and Human Resource Management, Tourism, Sports and Events, and Law.
Our flagship Master of Business Administration (MBA) has been ranked among the top 10 MBAs in Australia for 10 years4, and has been awarded five stars by the Graduate Management Association of Australia, one of the world's most highly-regarded MBA ranking schemes.
It's our business to give our graduates the knowledge, skills and industry experience necessary to compete and succeed on the global stage.
Industry experience
The UniSA Business School takes a practical approach to learning, ensuring students gain an industry edge during their studies.
For Bangladeshi student, Muhammad Reefath, this meant he was able to launch his business career while still at university.
"Before I'd even graduated, UniSA helped me succeed in my career by providing many opportunities available to develop your career and enhance your employability skills," he says.
"During my studies, I participated in on-campus event and project coordination, academic volunteering, and student leadership programs.
"The Business School is close to the career hub, offering students help with resume preparation, professional networking events, job opportunities and more."
Two business mentoring schemes are also available – the Business Career Mentor Program pairs students with experienced business professionals while the Executive Partners Program gives high-performing postgraduates the chance to be mentored by a senior executive.
World-class research
Inspired by the challenges facing Australia and its region, the UniSA Business School's research is focused on finding practical solutions and creating new knowledge. We have several renowned research centres and institutes, including the world's largest centre for research into marketing, the Ehrenberg-Bass Institute for Marketing Science.
Malaysian student Pei Jie Tan got her first glimpse into the Institute through a vacation research project in her undergraduate degree.
"The Institute works with some of the world's biggest brands, like Uber and Unilever, helping them benefit from an evidence-based approach to marketing," she says.
"I was able to see firsthand how the academic theory we learned in class could be applied to marketing problems for real companies."
A hub for innovation
The UniSA Business School is also committed to growth and innovation in business. We are home to the Australian Centre for Business Growth – who deliver world-class business growth programs, and the Innovation and Collaboration Centre – a technology-based incubator for students, businesses and entrepreneurs. We also work with more than 200 industry partners around the world, contributing to business success and sustainable economic development locally and internationally.
Are you ready to take your career to the next level at Australia's University of Enterprise? Start your journey at the UniSA Business School today.
1Every UniSA Business School student completing a masters qualification can complete an industry project or internship, organised by the University.
2QILT: Graduate Destinations Survey 2015 and Graduate Outcomes Survey 2016-17 – Full-time Employment Indicator. Public SA-founded universities only.
3UniSA Business School is one of just nine institutions in the country and 174 globally to be accredited by EQUIS. There are a total pool of 16,521 business schools worldwide, AACSB, May 2017.
42017 Australian Financial Review, BOSS Survey.