Sponsor Insight
Nyenrode Business University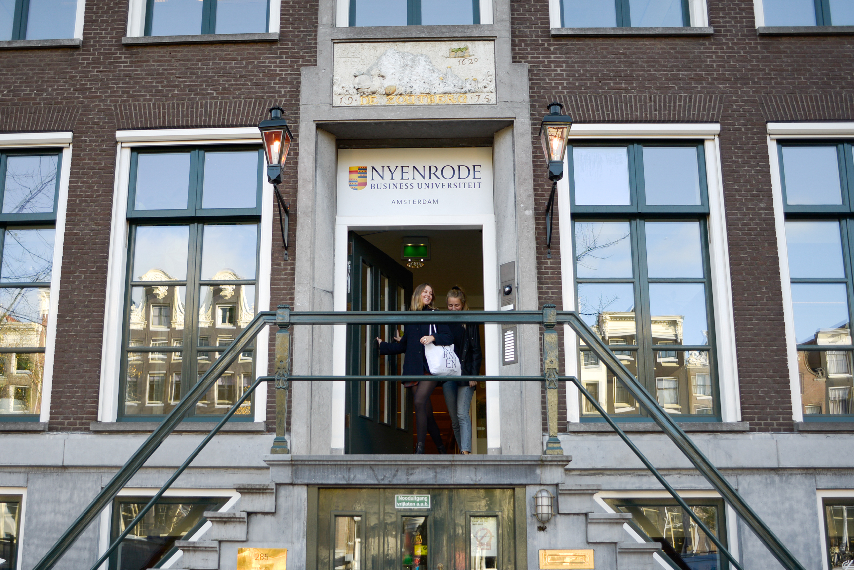 For business. By business.
Nyenrode Business University, located in the Netherlands, was founded in 1946 by prominent business leaders of international corporations such as Philips, AkZo Nobel, KLM, Shell, and Unilever. With its core values of Leadership, Entrepreneurship and Stewardship, Nyenrode develops leaders with the knowledge and necessary skillset to succeed in tomorrow's international business world. Nyenrode offers intensive academic education as well as short-term and longer-term programs in the fields of business, management, accountancy, controlling, and fiscal law.
Leaders of the future
At Nyenrode you will shape your career from day one by applying solid knowledge into real-life business situations. Our Bachelor, Master and MBA programs are designed to mirror the way business operates and you will be exposed to companies throughout the duration of your studies. Combining sound theoretical knowledge, practical relevance and personal development will allow you to provide sustainable value for yourself, your business, and your surroundings.
International community
Nyenrode has more than 25 nationalities living, studying, and working at our university. The diversity of our students, staff and faculty goes beyond different nationalities: they come from a wide range of industries, functions, and educational backgrounds. Your personal growth will be strengthened by joining a strong multicultural and diverse international community. Our Bachelor, Master and MBA programs enjoy an outstanding record of gender parity and diverse cultural background year after year. Nyenrode facilitates Dutch classes for international students and organizes special on-campus activities allowing you to quickly make new friends.

Campus experience
Depending on your program you will study and live at Nyenrode's unique 60 acres campus in Breukelen which features a thirteenth-century castle and includes student housing, two hotels, a restaurant and sporting facilities. Or you will study at Nyenrode's new location in the historic heart of Amsterdam and live at 'OurCampus' in Diemen-Zuid: a modern international student residence located 15 minutes away from the city center and surrounded by facilitates such as: a supermarket, gym, restaurants and more.
Career opportunities
The Netherlands has long been considered a global hub for business given its strategic location in the center of Western Europe. Many multinational companies chose to base their headquarters in Amsterdam, The Hague, Rotterdam or Utrecht. Furthermore, English is a widely spoken language and there is a dynamic expat community. Nyenrode has close ties to a large number of companies. Recruiters and HR managers are familiar with our programs and are very interested in what you will have to offer after graduation. International students who graduate from a university in the Netherlands are eligible for a visa that entitles you to stay for 1 year after graduation.
Meet us online
Are you curious about our Bachelor, Master and MBA programs? And would you like to receive firsthand advice on your next study destination and career goals? Then visit our website and sign up for a personal information session with one of our Program Advisors.