Sponsor Insight
Sober Services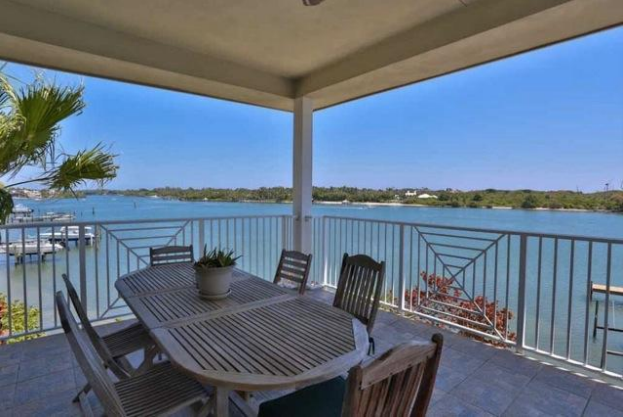 Inspiring Hope Through Lasting Treatment – Sober Services Is Revolutionizing Rehab Accessibility
When it comes to understanding effective rehab treatment, Sober Services founder Shane Earn has first-hand knowledge. Just like the hundreds of drug addicts and alcoholics he helps every year, Earn has survived his own struggle with addiction. Fully recovered, he established Sober Services five years ago to make the hope of lasting sobriety a reality for anyone suffering from drug or alcohol addiction.
As a treatment placement organization, Sober Services' unique model is based on Earn's own recovery experiences. Like many people seeking rehab, his first treatment program was a bad fit. He was a 35-year-old executive trying to recover alongside people in their mid-20s. He wasn't able to relate to his peers, so he lacked the drive and community support to get sober. After enduring 90 days, he immediately relapsed.
However, the next program he found was ideal, and he started to make real, lasting changes within the first 20–30 days. What made the difference? According to Earn, "The treatment finally worked when I was around people I could relate to, allowing me to really open up and get to the bottom of the issues."
Finding the right fit – triggering the perfect spark to ignite recovery – is the main tenet that drives Sober Services. As a result, the organization works extremely hard to secure the most age-and-symptom-appropriate programs for all clients, targeted to specific issues and types of addiction.
While many organizations place addicts with the closest or first-available programs, Sober Services ensures that each client is placed with the facility that will offer the best shot at a healthy, productive life.
To provide clients with the right fit, Sober Services represents a dozen of the highest-quality treatment centers across the United States, and serves as the client's advocate throughout the recovery process. Operating on the belief that everyone should receive treatment, they also maintain an array of options based on the client's financial and situational needs, including a free concierge service and deductible assistance. The organization's main goal is to enable recovery success, and Sober Services upholds the belief that financial constraints should never interfere with addiction treatment.
Earn also stresses how much Sober Services becomes part of each client's family, offering 24/7 support before, during and after treatment. For a year after treatment, a therapist periodically reaches out to the recovered individual and a family member to support them in their transition back to normal life. This is a free service that helps the individual maintain their new, healthy habits and assists the family by providing any support or resources they need. And the support doesn't end there. "As long as the client stays in touch, I tell these people I'm in their life forever," says Earn.
Finally, Sober Services endorses only the highest-quality treatment centers that offer a holistic spectrum of care. Addiction rarely exists on its own, often co-occurring with mental health issues. One treatment module consistently offered throughout Sober Services-approved centers is dialectical behavioral therapy (DBT), which has been scientifically proven to treat dual diagnosis, or co-occurring symptoms.
Sober Services attributes much of its clients' success to their highly trained, experienced staff. Like Earn, every treatment centre team member—from trained interventionists to drug counsellors—can relate to their clients since they, too, have struggled with past addictions.
Through education and revolutionary placement models, the greatest impact Sober Services delivers to clients and their families is absolute freedom. From spending uncompromised time with children to excelling at work, recovered addicts can finally function without worrying about how or when they'll grab their next fix.
Sober Services rekindles lives, and rebuilds futures. As Earn says, "I'm no longer using drugs to escape the moment – now I'm in the moment." Through the power of Sober Services, countless people imprisoned by addiction will break through to live the lives they deserve.