Sponsor Insight
Illinois MBA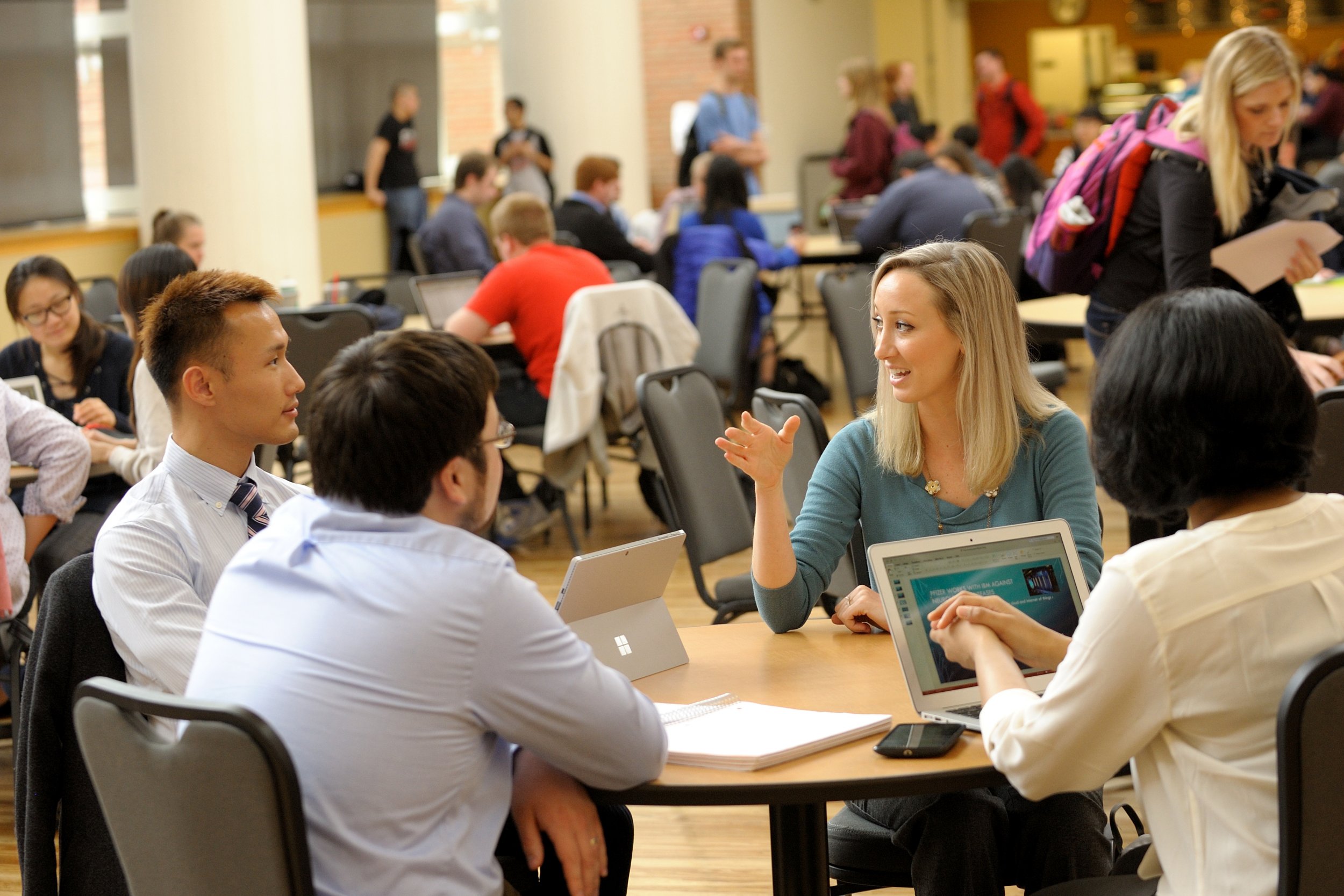 ILLINOIS MBA
University of Illinois at Urbana-Champaign
Illinois MBA students don't just earn a degree – they constantly think, imagine, and engage. They build fully immersive learning experiences that hone their leadership skills in unique ways. Our small size and personalized approach allow our students to learn as much from each other as from our world-class faculty.
The cutting-edge Illinois MBA is one of the most hands-on, real-world, client-based MBA programs in the country. Built around our new Action Learning Model, you will learn and apply business principles by working with external clients in every semester of the two-year program.
MBA Veteran's Network
The Illinois MBA program is a proud partner with the MBA Veteran's Network. Through this network, Illinois MBA veteran students have priority access to companies and recruiters to help maintain an edge in the marketplace for internship and full-time job opportunities. We are also committed to our relationship with the Graduate Management Council's Military Friendly School Initiative. This waives the application fee for US military personnel who have been in active service within three years of applying to the Illinois MBA program.
Illinois Women MBA
The Illinois MBA is committed to providing resources to Illinois women MBA students to help them gain an edge in the marketplace. As a Forté Foundation sponsor school, we participate in several events throughout the year – from fellowships, ambassadors, and travel stipend support – to help our women MBAs gain excellent opportunities.
Continuous and Comprehensive Career Advising
Illinois Business Career Services (BCS) coaches will assist you and facilitate your career advancement. BCS will add structure to your job search and will help you develop and refine critical capabilities, such as interviewing and networking skills, to strategically position yourself to thrive professionally. BCS also partners with recruiters to make the MBA hiring process productive and efficient.
Alumni Network
As a University of Illinois graduate, you will be part of the largest alumni network in the world. The founders of Netscape, AMD, the National Football League, CDW, YouTube, PayPal, Oracle, Lotus, Mosaic, W.W. Grainger, Delta Air Lines, and BET are all Illinois alumni, not to mention hundreds of thousands of managers, recruiters, and entrepreneurs across the country and the world. Plus, the Illinois MBA community itself is a close one where personal networking and contacts can open many doors.
Curriculum Overview
At Illinois, we teach the business fundamentals that will prepare you for the competitive global workplace with the flexibility to personalize your MBA curriculum to meet your needs. The first-year core curriculum focuses on essential business topics that provide a solid foundation. During the second-year, you customize your curriculum to focus on an area that best meets your goals and objectives.
Joint Degrees
Want a way to distinguish yourself beyond the MBA curriculum? A joint degree might be the right path for you. The University of Illinois offers over 200 graduate degrees, and most can be earned jointly with the MBA. You can earn that degree at the same time as your MBA, often in less time than if you pursued each degree independently.
Leadership Opportunities
Students in the Illinois MBA program are strongly encouraged to exercise hands-on leadership skills. We offer several student organizations based around relevant professional interests to give you the opportunity to develop these skills.
Entrepreneurship Opportunities
As a student, you'll gain experience in entrepreneurship through a number of possible opportunities, including the Academy for Entrepreneurial Leadership, Cozad New Venture Competition, EnterpriseWorks, Illinois Venture, SocialFuse, and University Research Park.
Illinois Business Consulting (IBC)
Put your skills to work by solving real business problems for real businesses. IBC is a student organization that provides consulting services to external clients, including Fortune 500 companies, startups, and nonprofits. You participate by helping to deliver solutions for these companies. You can get hands-on experience in managing a consulting firm by serving on the IBC's Student Leadership Team.