Sponsor Insight
George School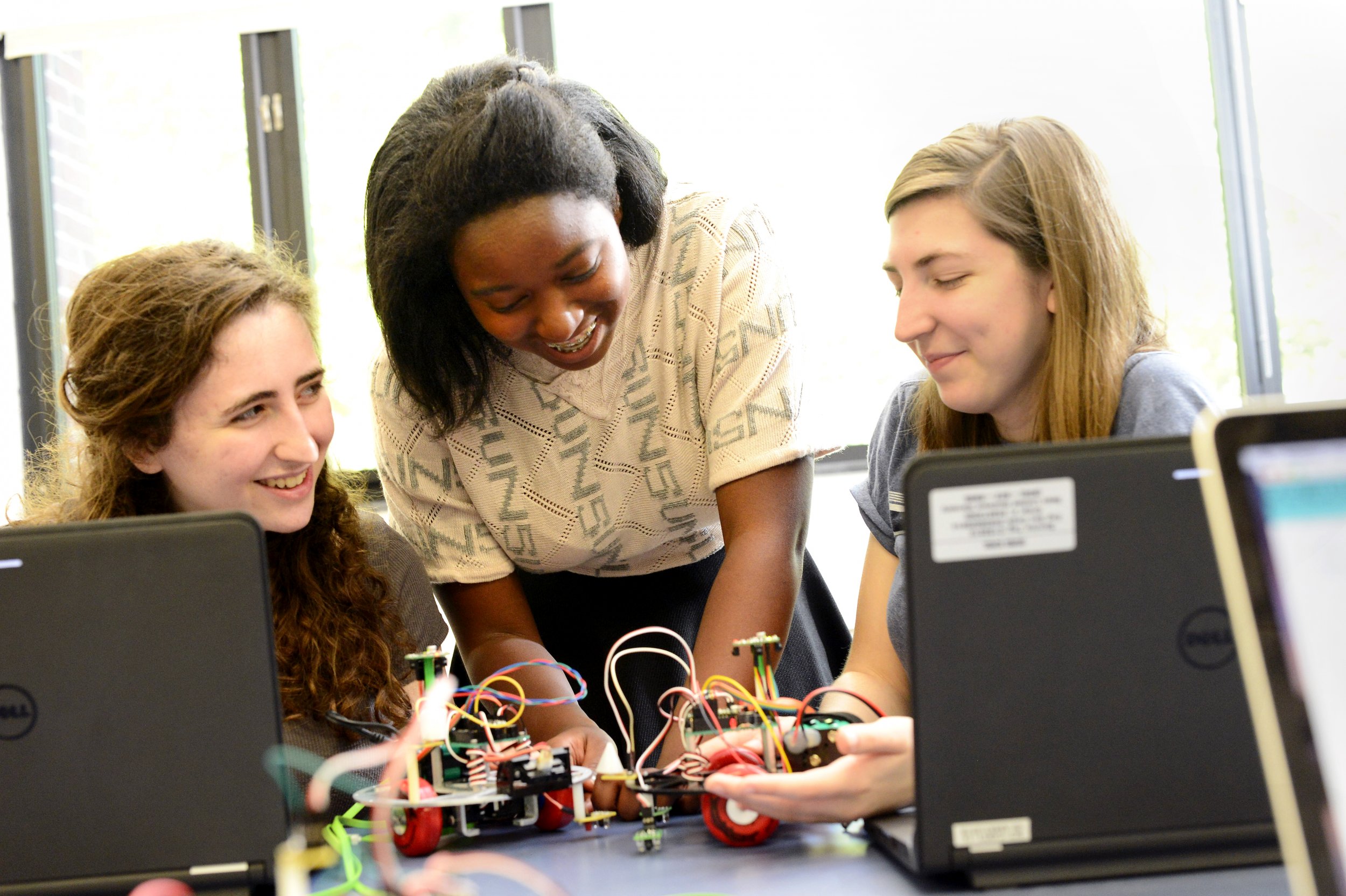 A Quaker, coeducational, boarding and day school for students in grades nine through twelve.
George School is conveniently located in the heart of the mid-Atlantic seaboard—situated within an hour of Princeton, New Jersey and Philadelphia, Pennsylvania, two hours from New York City, and three hours from Washington, DC. The George School campus is a mile from Newtown, recently chosen as one of the ten coolest small towns in America.
In keeping with George School's Quaker spiritual core, our campus is a genuinely friendly place.
Students thrive in a community that embraces diversity in all of its dimensions—where people of different faiths, nationalities, ethnicities, and cultures flourish together.
Domestic and international service programs and foreign language trips show students firsthand how good it feels to immerse themselves in the lives of others.
We inspire our students to seek their authentic selves, and look for the best in others. They are joyful, cerebral, artistic, athletic, spontaneous, flexible, spirited, gregarious, imaginative, inclusive, fun, and determined.
George School has a remarkable history of educating students to Advanced Placement (AP) and International Baccalaureate standards.
Almost fifty International Baccalaureate (IB) courses are offered and nearly twenty Advanced Placement (AP) courses are offered. The majority of graduating seniors attend selective colleges and universities, nationally and internationally.
Students have great success with Advanced Placement exams such as Studio Art, Biology, Calculus AB, Calculus BC, Chemistry, Chinese, English Literature, English Language, Environmental Science, French Language, Human Geography, Latin, Macroeconomics, Microeconomics, Physics C, Spanish Language, Statistics, and US History.
For the pasty twenty years, the cumulative success rate for students earning the IB Diploma averages 90 percent, significantly higher than the international average of 83 percent. In 2014 and 2015, all IB diploma candidates earned the prestigious diploma.
The arts are a fantastic part of a George school education. In the visual arts, classes are offered in ceramics, communication design, painting and drawing, photography, sculpture, stagecraft, video production, and woodworking. Performing arts classes are offered in dance, instrumental music, theater, and vocal music.
The three-season equestrian program is one of many fitness and athletic offerings available to students. Almost every term, students must participate in a team sport or a physical education class. As a result, they develop strength, stamina, and team spirit.
In the past decade, George School has had students from eighty-eight countries. We think that individuals understand themselves better by learning from others and by interacting with the world—and the more varied the world the better. Our international student population typically makes up 20 percent of our total student body.
To enhance our diversity, each year George School makes a substantial financial commitment to create an environment in which students with widely varying life experiences can learn together. In fact, George School has one of the largest independent school financial aid budgets in the country. Millions of dollars in need-based financial aid are granted to almost half of the student body each year. Financial aid is also available for students to participate in service trips, equestrian and music lessons, IB/AP exam fees, and more.
George School students have a can-do spirit and a rock-solid belief that what one does really matters. This combination creates an uncommon inclination to take on challenges and lead by doing. They "let their lives speak," a Quaker goal that we heartedly endorse. They find that doing good—for others and for the earth we inhabit—is a beautiful thing.
We develop citizen-scholars who are comfortable in their self-awareness and confident in their self-sufficiency. With a remarkable feast of classes, programs, and trips to choose from, our graduates go out into the world filled with amazing experiences and a taste for adventure. They trust in themselves and in the quality of their education. They are ready for anything life throws their way.