Sponsor Insight
The Hun School of Princeton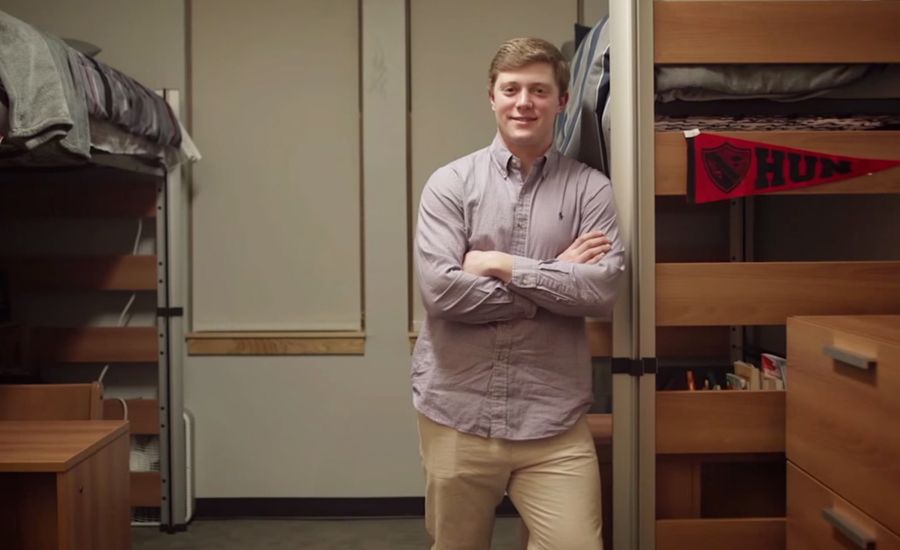 The Hun School of Princeton is an independent, coeducational, private day and boarding college preparatory school, where individual attention and strong student-faculty relationships are hallmarks of the student experience. Student-centered, hands-on learning prepares students for the global community in which they will live and work. We serve students in grades 6 – 12 and post-graduates.
Located between Philadelphia and New York City, The Hun School of Princeton is nestled on an idyllic forty-five acre campus, less than two miles from downtown Princeton and Princeton University.
Skills Over Testing
Skills-based learning is not a revolutionary concept, but the way we approach it is. At The Hun School, we teach both traditional disciplines and non-traditional inter-disciplinary courses like Cultural Anthropology, Entrepreneurial Studies, and Forensic Science. More than just exciting content and subjects, our courses are taught differently. Our teachers focus more intently on skill development and student engagement than on simply conferring information or testing. They do this because they have a shared belief that developing important skills and abilities in their students is more valuable than ensuring rote memorization; and that students who are excited about what they are learning are more apt to try harder and delve deeper.
Rather than simply expound on its value, our teachers are empowered to be intentional and innovative about skill development. They engage in professional development around this goal and are even evaluated on how deeply skills-based learning is embedded into their curriculum. Therefore, whether a Hun School student is taking Arabic, Bioethics, Engineering Design, or Multivariable Calculus, they will examine the principles of that course while developing Creativity, Cultural Competency, Collaborative Problem Solving, Critical Thinking, Ethical Decision Making, Effective Communication, and Leadership skills.
Explore the World and Your Place Within it
The Hun School's Global and Immersion Programs is an exciting curriculum that represents both an evolution of our core mission and the realization of several long-range strategic initiatives. Our interconnected and interdependent global community will increasingly reward those who are prepared to collaborate and compete with people from all parts of the planet. The Hun School has committed to a wide-range of initiatives that aim to foster habits of mind that embrace cultural empathy, a commitment to cooperation, an appreciation of our common humanity, and a sense of global responsibility.Students hail from 18 states and 29 countries, representing a diverse blend of nationalities, races, religions, and traditions. Living and learning in a diverse community is one way that we provide that opportunity. Another is by ensuring that our classroom work is addressed with an appreciation for multiple perspectives. We are also pleased to offer global immersion experiences and special on-campus programming to augment the classroom work and community values already in place.
Leadership and Character
The measure of any School program is in the voice it provides students to help shape it. Student leadership is not only about opportunity, but a responsibility to contribute and the foundation to do so ethically and with strong moral character. Character education is embedded into all areas of our curriculum and is a shared community expectation.
Preparing students to thrive in a world of constant change is at the heart of a Hun School education. Not only are students taught to explore academic theories and to communicate thoughts concisely; they are guided to use their voices to establish educated opinions and lead. Leadership takes many forms at The Hun School, and student leadership opportunities are everywhere.
Experience our Joy
At The Hun School, we know that how kids feel about themselves determines how well they learn. Individual relationships with faculty based on mutual respect, warmth, guidance, and personal attention build powerful foundations of trust. By providing a community where every student has consistent access to the guidance and support they require, The Hun School fosters each student's personal and academic achievements.
But, don't take our word for it! Join us on social media; join the conversation. @hunschool #aHaPride