Sponsor Insight
Hyde School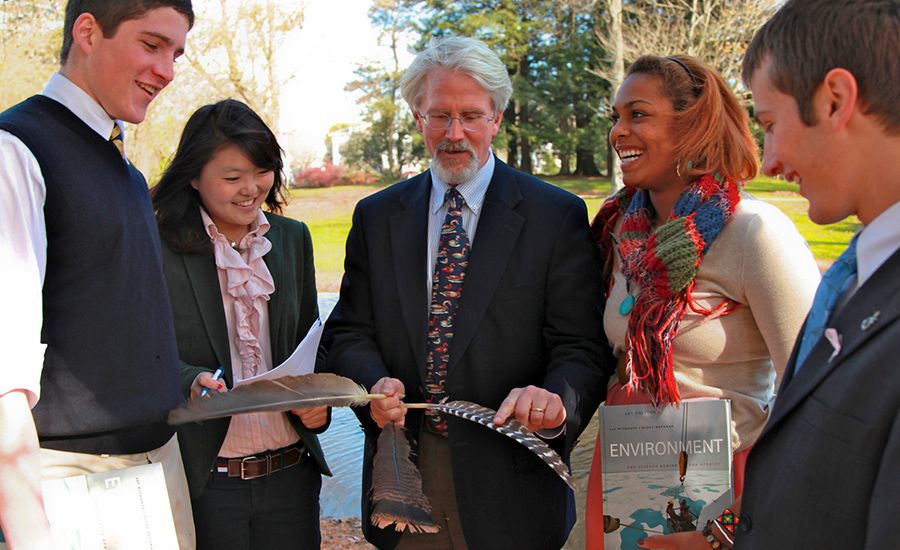 Hyde School
"Every individual is gifted with a unique potential." –Joe Gauld, Founder
­
Hyde School's approach to a 9-12/PG college preparatory education is founded on the idea that who you are is just as important as what you can do, and the belief that if we focus on the development of the whole student, academic achievement will follow. Based on a set of five principles – Courage, Integrity, Leadership, Curiosity, and Concern – students test themselves against these ideas, learning who they are and what they believe.
Soon after the school was established in 1966, it was discovered that parents and family play the most vital role in the overall educational process. Hence, at Hyde, parents, teachers, and students work together to uniquely prepare each individual and family to reach their highest potential. Parents are a part of a regional group and participate in experiences and activities that connect to their child's experience at Hyde. Parents often remark, "We never imagined when we sent our child to boarding school that it would bring our family that much closer together."
Q&A with Hyde School
What is one interesting/unique/quirky feature of your campus?
The Bath, Maine campus has a state-of-the-art recording studio donated by Grammy-winning recording artist and father of a Hyde graduate, Michael McDonald of The Doobie Brothers and Steely Dan. The Woodstock, Connecticut campus has a state-of-the-art 1,000-seat theater, which is home to the Opera New England and Theatre of Northeastern Connecticut, as well as to Hyde's outstanding performing arts program.
What sets your students apart?
Through Hyde's introspective character and leadership-building curriculum that involves parents and the whole school community, Hyde graduates are uniquely prepared to navigate the tough choices they face in college and beyond. Hyde graduates often tell us they find they are better prepared than their peers at college. They are not afraid to ask for help from professors, are comfortable having tough conversations, and are able to consistently make healthy decisions that set them up for success.
What sets your faculty apart?
Hyde's faculty will go to the ends of the earth for our students and their families. Every faculty member knows the strengths, challenges, and spirit of every student on campus.
What has changed about your school in the past 10 years?
Hyde's academics focus on developing writers, speakers, and problem solvers through comprehension, critical thinking, collaboration, communication, and creativity. Hyde has a new Academic Support Program and Learning Center as well as a new Postgraduate program. Hyde has also entered the online social sphere with an active social media presence and even has two free apps available in iTunes or Google Play–"Share Hyde" and "Hyde To Go: Your Portable Conscience." What hasn't changed are Hyde's values; at Hyde, who you are is just as important as what you can do. Hyde students still receive effort grades, along with achievement grades.
What changes are on the horizon for your school?
Hyde's Family Education component has been so successful that the lessons families learn at Hyde are now accessible not only in regional workshops open to the public, but also in a public online parenting community found at www.BiggestJob.com. On the horizon are more ways to help parents help their children develop the character and leadership skills they need to develop their unique potential.

Describe your school in three words.
Character, Education, Family.

What advice would you give to prospective families looking at independent schools?
Independent schools offer an environment for students not only to improve their academic skills, but also to grow and learn within a caring, close-knit community of people who want to see them succeed and do their best.