Sponsor Insight
The Kew-Forest School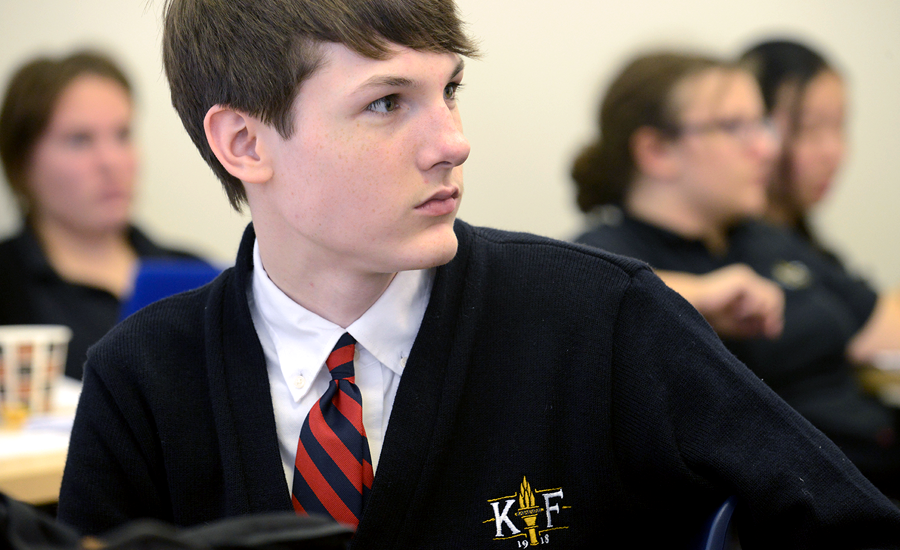 Our School
The Kew-Forest School is an independent, coed, college preparatory school for students in Grades Pre-K-12, established in 1918 to serve the Kew Gardens/Forest Hills community of Queens. We draw students from 40 different towns and areas including Forest Hills, Kew Gardens, Douglaston, Bayside, Jamaica Estates, Nassau County, Brooklyn, and Manhattan. Our student body boasts ethnic roots in 65 different countries spanning the globe.
Our Mission
At The Kew-Forest School, our mission is to do more than just educate—it is to deeply inspire. Through challenging, thought-provoking curriculum taught in a vibrant, multicultural community, we have created a truly unique learning environment. Students are encouraged to ask questions, to challenge the norm, and to try new things every day, so learning is perpetually exciting and rewarding.
Our Campus
Our campus is a microcosm of the world, and a diversity of perspective is the mark of The Kew-Forest School experience. Students are immersed in a culture made up of many cultures. They learn to appreciate diversity, as well as celebrate their own backgrounds, and gain an understanding of how their heritage is relevant to the future. Here, students learn to look at themselves as citizens of the school, and of the world. They then capitalize on this special intelligence far beyond the classroom—it serves them throughout their lives.
Our Philosophy
As a college preparatory school, our core curriculum and programs are based on a traditional, proven education value system, and are engineered to provide solid foundations for post-secondary education. What sets The Kew-Forest School's education philosophy truly apart is our deep belief that traits such as perseverance, manners, responsibility, self-confidence, emotional intelligence, and a sense of citizenship are as important as academic excellence. Together, they comprise the definition of true success—as a scholar and a human being.
Our Teachers
Teachers at The Kew-Forest School aren't just expected to educate—they are empowered and challenged to invent new ways to excite and motivate students, both inside and outside their classrooms. Our faculty has created a rare environment. Here, every child is recognized, understood, and cared for as an equal, vital part of a community centered on discovery. The result is a journey that allows students to enjoy what they are learning today—leading to success at whatever they try tomorrow.
Our Community
At The Kew-Forest School, we have created a safe community where children can thrive and grow naturally. They don't have to sacrifice or limit their experiences, or their natural desires to test their worlds, explore, and take risks. So from their most simple pursuits to their greatest personal leaps, they are free to grow, build, and discover to their full potential.
Our Parents
"Since my daughter started Kew Forest this year (5th grade) there has been a perceptible change in her attitude about school and learning. Every day she gets up early without complaint and comes home with a smile on her face. She has blossomed into a young lady eager to learn and to share her ideas. My only regret is that I didn't know about K-F earlier. But I am not making that same mistake with my second child! He is starting kindergarten at K-F next year."