Sponsor Insight
Lycée Français de San Francisco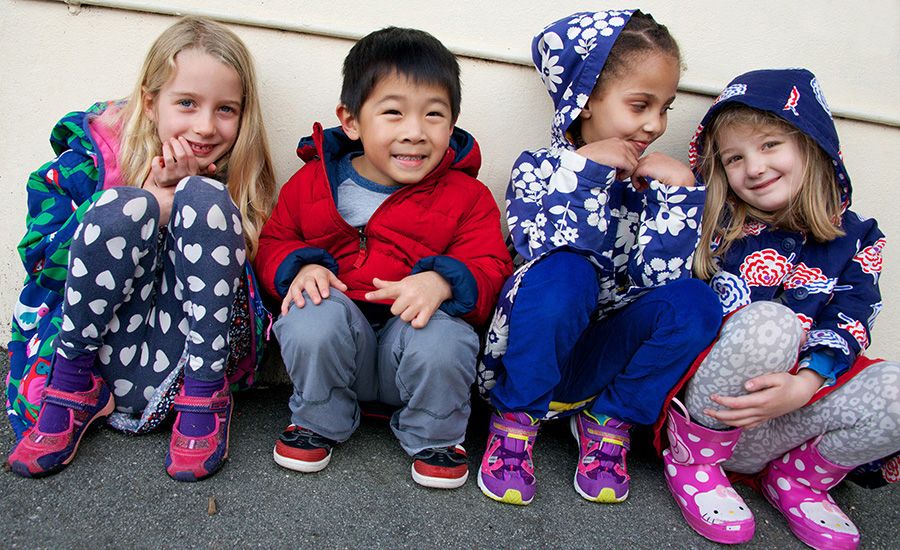 Established in 1967, Lycée Français de San Francisco is the only exclusively French school in the Bay Area. We offer a unique opportunity for young children to learn about and share cultural and linguistic perspectives, to grow as curious and motivated learners, to become fluent French speakers and scholars, and to thrive as tomorrow's global citizens.
Almost 50 years ago, LFSF was founded in the basement of an Orthodox Church, by parents and teachers seeking an education that would follow the highly respected French national curriculum. Now, LFSF is all grown up, with a student body representing 65 nationalities and 35 languages overall. The full-immersion, bi-cultural school boasts three campuses: primary and secondary schools in San Francisco, and a new preschool-5th grade campus just across the Golden Gate Bridge in Sausalito.
The international character of Lycée Français de San Francisco is defined by close ties to the French government and the AEFE worldwide network of French schools. The AEFE ( Agence pour l'Enseignement du Français à l'Étranger or the Agency for French Education Abroad) is the world's largest education network, made up of 494 schools in 135 countries. Among these, LFSF is one of two schools in the US under special convention.
This status gives us privileged access to funding for projects, international athletic, art and scholastic competitions, and connections to other schools and cultures through exploration of historical, educational, humanitarian and philosophical themes shared across the world. Our Headmaster, Assistant Head, Campus Directors , and select secondary instructors come directly from the AEFE, keeping us in regular contact with this unique agency, our member schools, and an extensive alumni network.
One of the goals of the AEFE is to share French culture and language with the rest of the world, and to expose the French diaspora to the richness of other cultures. Non-francophones are able to integrate our classrooms up until the first-grade level, and in aided immersion they learn quickly. We highly value what all of our families have to share.
At Lycée Français de San Francisco we see the benefits of bilingualism from a very young age. For example, when our kindergarten and Pre-K students learn language, they learn two systems at once. They select the language system that is most appropriate for a given situation, be it the classroom, the playground, or at home. This reinforces what researchers call the "executive control center" of the brain, and helps bilingual children learn to effectively multitask as they grow as students and eventually as adults.
In class and out, the French program is supplemented by the American, and high school seniors graduate with a French Baccalaureate and an American High School Diploma. The scholastic program is challenging, and its structure teaches discipline, as well as value for life outside the classroom. No one can accuse the French of not appreciating their down time! Our students receive a wide variety of extra-curricular offerings, regular visits from local and international authors and artists, and an athletics program that can span from Marin to Morocco.
We believe that our school offers the best of the French and American cultures and methods: the value of critical thinking and identity through use of language and self-expression, a strong basis in writing and argumentation, respect for work and play, socio-emotional learning, and exposure to different ways of thinking. Through school-wide programs like Semaine du Gout (Taste week) or Semaine des Arts (Art week), through visiting artists and international exchange, and through an understanding that education does not stop when you leave the classroom, LFSF feeds the complete child, promoting initiative, autonomy, cooperation and individual responsibility. Whether they continue through kindergarten, fifth grade or twelfth, Lycée Français de San Francisco students find themselves uniquely prepared to take on the world.