Sponsor Insight
The Rectory School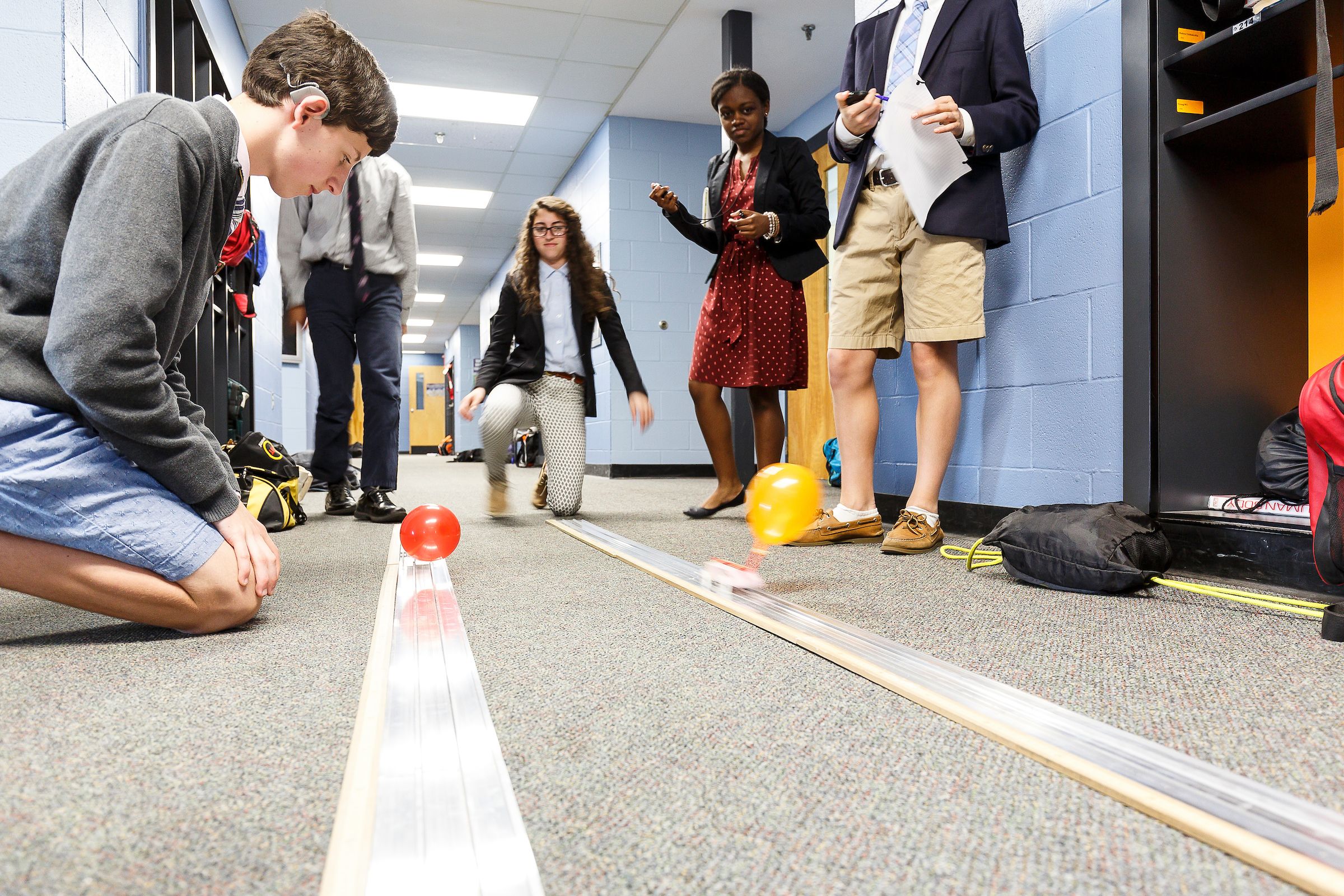 The Rectory School is an Independent, Coed, Junior Boarding (grades 5-9) and Day School (Early Childhood – grade 9) located on 138 acres in Pomfret, Connecticut. At Rectory we live and teach the Rectory Creed: Responsibility, Respect, Honesty, and Compassion.
With support, guidance, attention, and belief from the adults who surround them, Rectory students are eager to do the hard work to not only understand themselves, but also to be a part of an active community of young people. Together we are committed to a simple idea: each of us has something to learn and something to offer.
Our promise? To build a foundation of core academic skills, create powerful learning experiences both inside and outside the classroom, and foster strong ethical and social values.
The result? Students who understand themselves and the world around them. Students who can speak frankly about their strengths… and where they need to improve. Students who aren't just ready for their next school… they are ready for life.
At Rectory Our Faculty Are Legendary
The heart and soul of the Rectory experience are our legendary faculty. By "legendary" we mean teachers who have a profound impact on the lives of their students, the kind of impact that lasts a lifetime, which is why alumni return to see their teachers year after year.
At Rectory We Walk Alongside Each Student
We believe that young people learn best when surrounded by adults who believe they can succeed. We believe this so strongly, we've made it the cornerstone of our academic, extracurricular, and residential programs.
Our signature Individualized Instruction Program (IIP) allows students to build skills, develop executive functioning strategies, and gain the remediation and enrichment they need to thrive in the overall academic program.
At Rectory Students Don't Just Know… They Do
At Rectory we are student-centered. Students who are makers and doers are motivated to find not just the answer, but to ask, "Why?" They apply what they have learned to new and novel situations. They are the kinds of students who can identify a problem and develop an actionable solution. This High-Value Learning makes the classroom experience more compelling than teacher-centered approaches, and it takes the learning far outside the classroom.
Rectory's March Experiential Learning Program (MELP) offers middle school students the opportunity to develop the courage to explore new experiences and new adventures. This innovative program encourages all students to thrive in a compelling hands-on environment where the emphasis is on teamwork and creative problem solving.
At Rectory We Are Family
At Rectory we work hard to foster a community built on mutual and unwavering acceptance for one another. And while we set an expectation that this level of acceptance will exist at the core of the Rectory Community, we understand that, with middle school aged children, there will be moments when students fall short. These are the moments when we work even harder-- encouraging our students to dig deep and practice responsibility, respect, honesty, and compassion. These are the moments that build strength of character. These moments result in the sincere respect our students have for one another that make our community feel less like a school and more like a family.
At Rectory We Change Lives
Our approach at Rectory is to ensure that all students are understood, challenged, and encouraged-- not just academically and socially, but personally. As a result, we witness incredible outcomes. Academic skills are important to be successful in secondary school. Academic skills combined with confidence prepares students for life. This confidence comes from overcoming challenges, from working through tough issues, and from true growth. It comes from feedback from adults who are paying attention and have the best interest of students in mind.
Alumni often reflect on the impact Rectory made on them, often in ways they couldn't even imagine when they were students. The impact of the Rectory experience is so profound, it lasts a lifetime.