Sponsor Insight
Idyllwild Arts Academy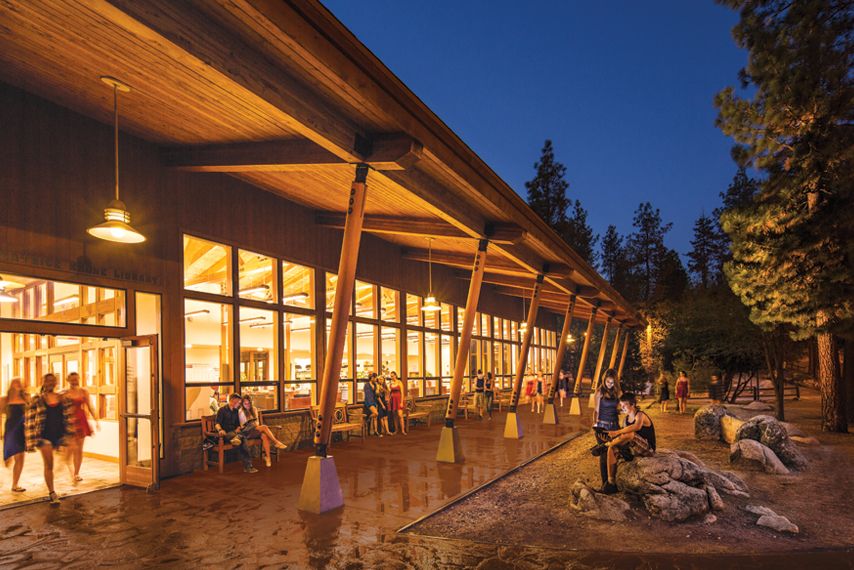 Courage, creativity, and collaboration make the Idyllwild Arts Academy education unique.
We believe the best art is made by those who are well informed about the world rather than by narrow, one-dimensional individuals: painters who know only painting or musicians who know only music. Our students acquire the courage to think critically about global problems and the confidence to seek creative solutions.
Young people need courage to face the contemporary world's problems. They also need creativity to find solutions. And to sustain that courage and creativity they need to work together to borrow strength from each other, while also borrowing the sorts of ideas that thrive in our diverse curriculum.
Our curriculum is dual. It includes academic classes all morning and then arts classes all afternoon. Our arts classes are taught by working professionals. They are specialists in Classical Music, Jazz, Songwriting, Visual Arts, Theatre, Musical Theatre, Technical Theatre, Film & Digital Media, Dance, Creative Writing, and Interdisciplinary Arts and Fashion Design.
Yet our dual curriculum is not an awkward marriage of two distinct learning agendas. At Idyllwild Arts Academy, academics and the arts inform and inspire one another. Our academic teachers and our arts teachers share the common goal of educating young people who will bring fully developed analytic and creative gifts not only to every profession, but to every life path. This includes artistic practice, a dialogue with a patient or a monologue in the courtroom, government service—and even the deceptively simple interactions with one's children.
Both our teaching artists and our academic faculty emphasize engagement and creativity. They treat their subjects not as collections of facts for memorizing, but as networks of questions for investigating. Idyllwild Arts Academy teaches the kind of problem-solving that applies to any part of our lives: How can I approach this piece of music or this play to produce the greatest emotional impact on my audience? How can I study this classic novel or this long-ago historical event to learn something important about my relationships with my family or friends or about my place in the world?
The cross-disciplinary investigations encouraged by our faculty are enriched by the cross-cultural explorations enjoyed by our students. Our student body is more than fifty-percent international. Their hearts and minds and perspectives and tireless curiosity come to us from all over the United States and some thirty other countries: China, Mexico, South Korea, Taiwan, Japan, Turkey, Russia, Kazakhstan, Colombia, Brazil, a number of European and African nations, and more. Our students develop lifelong friendships with people who look and sound nothing like themselves. They are also reminded constantly that the same work of art can make a radically different impression on a different set of eyes or ears.
Our insistence on showing the courage to examine other perspectives is strengthened by our commitment to the guarantee of a safe learning environment. In too many high schools, learning takes a back seat to peer pressure concerning what a student looks like or who his friends are or whom she loves. But Idyllwild Arts Academy attracts students who do not pressure one another to suppress their individuality. Instead, our students encourage each other in journeys of self-discovery. On those journeys they also discover the confidence to value one another, even in their differences.
Because our education and educational environment are unlike any other, what we do is worthy of seclusion. Though we train our students to engage with the wider world, the intensity of that training requires a place apart: our mile-high campus in Southern California's San Jacinto Mountains.
These 205 forested acres are also the site of the Idyllwild Arts Summer Program, designed for aspiring artists of all ages and skill levels and featuring the largest Native American arts summer program and festival in the United States.
Your breathtaking drive to Idyllwild Arts Academy will only be the gateway to lasting beauty.