Sponsor Insight
Sewickley Academy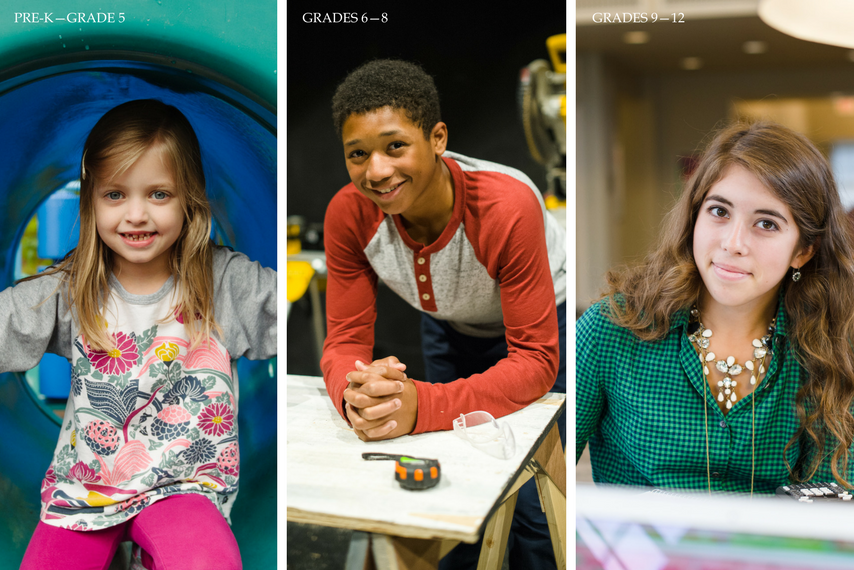 Sewickley Academy
For Who You Are. For Who You Will Become.
An Enduring Legacy
Since 1838, Sewickley Academy's teaching and learning practices have been guided by four core values: character, educational vigor, diversity, and community. Together the Academy's teachers inspire students to reach their full potential.
A Tradition of Innovation
In our dynamic classrooms, experiential learning is the norm. Teachers integrate interactive, hands-on activities to engage not only students' minds, but their hearts and hands as well.
A Greater Perspective
Sewickley Academy encourages all students to embrace a continuous journey of self-discovery by exploring new ideas and opportunities, in their own backyard or around the globe. An invaluable benefit of the Sewickley Academy experience is our single Pre-K through Grade 12 campus, where cross-age interactions are intentionally integrated into the fabric of our students' lives.
Becoming Their Best
Astronauts, doctors, fashion designers, engineers, filmmakers, zombie experts, world travelers —wherever they go, whatever they do, however they choose to lead their lives — Sewickley Academy alumni are proof that students become determined, courageous, and caring individuals ready to take on life's challenges. Sewickley Academy. For Who You Are. For Who You Will Become.
Mission
Sewickley Academy inspires and educates students to engage their hearts, minds, and hands to cultivate their full individual and collective potential in the service of a greater good.
Core Values
Character - Sewickley Academy upholds the highest ideals of honor, integrity, responsibility, respect, empathy, and kindness and the actions that flow from them.
Educational Vigor - Sewickley Academy is committed to the highest standards and expectations in academics, while recognizing the essential contribution of athletics and the arts, and the maintenance of an appropriate balance among the three.
Diversity - Sewickley Academy is dedicated to being a community that represents and celebrates different backgrounds, talents, interests, and divergent yet informed opinions.
Community - Sewickley Academy seeks to foster a deep understanding and appreciation of our connections with one another and those beyond our borders, as well as our obligation and responsibility to serve and lead inherent in these bonds.
Our Character
Sewickley Academy is dedicated to maintaining an environment that's respectful of others' rights and opinions. We are a community that listens to one another, helps each other exceed academic and personal expectations, and contributes confidently and positively to society. The school's Community of Respect pledge and Honor Code set a high standard of character. Some students are amazed to realize that in one place, the strength of the collective whole lies in their differences and respective opinions; that a place where people aren't afraid to share their experiences and to lead through example is possible. A curriculum that focuses on respect for the collective conscience inspires students to humbly lead and to be exemplary in their service to others.
To learn more visit www.sewickley.org or call us at 412.741.2235.