Sponsor Insight
St. Luke's School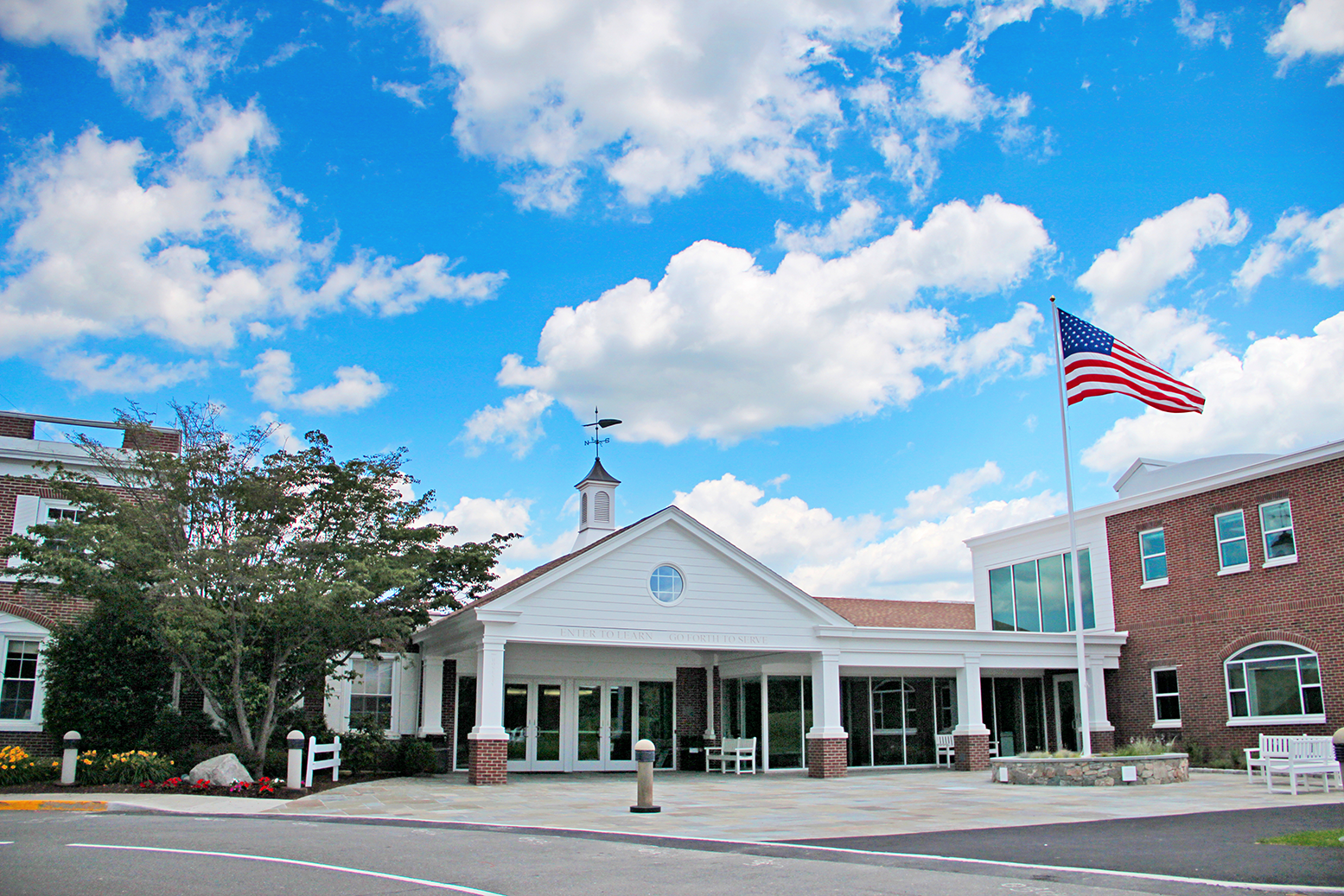 Be Kind, Be Kind, Be Kind
Every school has its own personality. St. Luke's families say there is a tangible warmth on our campus. The main entrance captures the spirit of our wonderful community with two essential messages:
1) Set in stone in Be Kind Plaza is Henry James' quotation, "Three things in human life are important: the first is to be kind; the second is to be kind; and the third is to be kind."
2) Inscribed over St. Luke's doorway is our School's motto: Enter to Learn. Go Forth to Serve.
At St. Luke's, exceptional academics and strong community connections are inextricable. Our alumni cite relationships with teachers as the top value of their
St. Luke's education, while parents speak of the skills and responsiveness that distinguish our faculty.
Tradition & Innovation
We are the only Fairchester school to offer a Center for Leadership. St. Luke's mission is an exceptional education that inspires a deep love of learning, a strong moral compass, the commitment to serve and the confidence to lead. St. Luke's Center for Leadership advances our mission by helping students develop exceptional leadership ability.
Many families are attracted to St. Luke's blend of traditional education and forward-thinking environment. New ideas and concepts in education are embraced and risks taken. Educators and students have the freedom to explore what it means to learn and grow.
St. Luke's designLab offers "mastery" (moving forward as you master concepts) engineering courses, a fully-equipped fabrication lab, and school-wide, design-thinking challenges—including a two-day Hackathon. We also have blended and online learning options, a One Plus One (iPad plus laptop) program, and many project-based learning experiences including a January Term where students step out of traditional class routines to work full-time, in groups, on "real world" problems.
Students appreciate the chance to try new things and maybe even discover a new passion. We have an extensive visual and performing arts program, and many opportunities for self-expression and exploration. A favorite in the Middle School is Xploration where teams tackle a challenge such as "a world without human interaction, creativity, human rights, healthy food, or technology." Students work together, seek resources on and off campus, and present findings to teachers and peers.
St. Luke's has additional signature programs including eighth grade Declamations—a rite of passage where each student immerses in a semester-long research project and presentation, and our Upper School Scholars Program—where seniors may apply to pursue a year-long research initiative and present their findings at our annual Scholars Symposium.
Go Above & Beyond
St. Luke's is a secular, college-preparatory day school. We serve grades 5-12. Located in New Canaan, Connecticut, St. Luke's attracts families from 30 towns throughout Connecticut and New York. A combination of challenging academics and truly exceptional community support distinguishes St. Luke's and encourages our students to go above and beyond their own expectations. St. Luke's offers an inclusive environment where differences in race, culture, and personal beliefs are embraced as assets that enhance education. St. Luke's prides itself on being a forward-thinking school and home to the Center for Leadership—offering signature global education, service learning and leadership-focused programs.