Sponsor Insight
Woodward Academy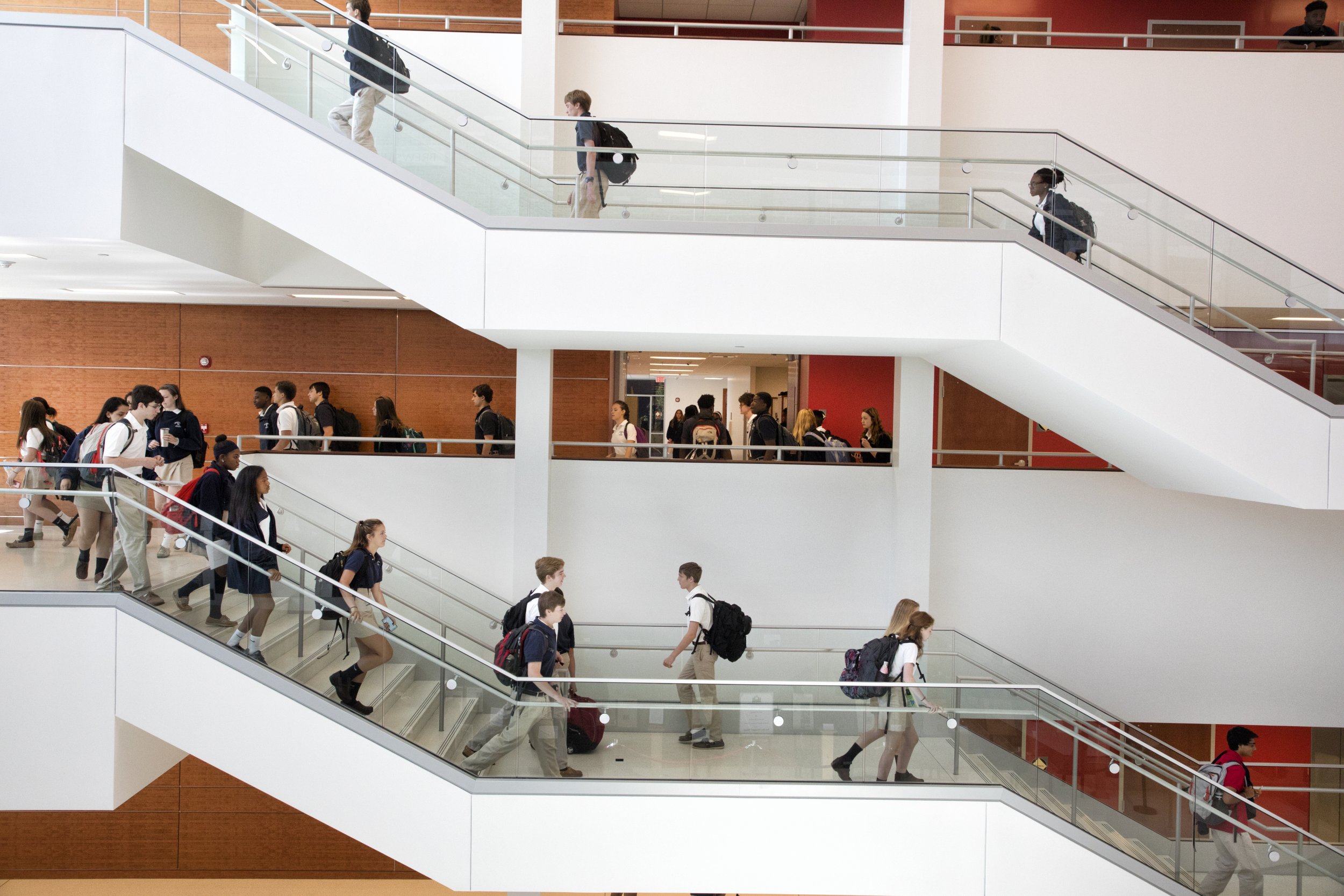 At Woodward Academy, one size doesn't fit even two. From pre-K through 12th grade, Woodward is a place where your child can study Gauguin and golf, Copernicus and coding, rhetoric and robotics—all in one day.
With approximately 2,700 students on two campuses spanning 133 acres, yet a student-teacher ratio of just 7:1, Woodward has the resources and opportunities of a college but the intimacy and attention of home. It's about creating your own path, combining rigorous academics with athletic triumphs, new artistic horizons, and cutting-edge cocurriculars.
What does success at Woodward look like? For some students, it can include taking some of our 25 AP classes, being challenged by our STEM program, and joining a few of our 18 varsity sports teams and 86 student clubs. For others, the path to success includes our renowned learning support program, 75 yearly visual and performing arts events, and thriving Global Connections Program. We challenge students to explore new academic frontiers and reach their fullest potential within an inclusive community, under the guidance of caring faculty, coaches, counselors, and advisors.
At Woodward, reaching full academic potential means supporting kids in their strengths and addressing their areas of weakness. For grades pre-K to fifth, our responsive classrooms ensure every child is making progress and pushing boundaries while feeling unconditionally loved. In our Middle and Upper schools, students can mix and match courses between four different levels, taking it up a notch where they feel confident and pulling back a bit in areas where they need reinforcement. For kids with mild to moderate learning differences, our Transition Learning Support Program caters to their specific learning styles, teaching the same curriculum using methods that meet each student where they are.
Innovative STEM programs are woven into the curriculum every step of the way—from coding for kindergarteners to our Independent Scientific Research program, which pairs juniors and seniors with university professors to work on real-world problems. Even our arts programs—like 3-D jewelry design in the Middle School—equip students with hard STEM skills needed in a rapidly-evolving world. Programs like our world championship-winning Odyssey of the Mind teams teach students to collaborate, problem-solve, and employ design-thinking to overcome obstacles and find solutions.
Educating the whole child means athletics and the arts are a vital part of every student's educational journey. From dance class to Friday night football and a vast array of athletic options in between, every student is active at Woodward. Our arts programs are similarly extensive. Younger students learn skills in music, performance, drawing, painting, and crafts. By the time they reach Middle and Upper School, most students choose to continue in the visual and performing arts through a robust array of offerings and award-winning programs.
But all these programs and curricula only mean as much as the community behind them; at Woodward, students are part of a truly diverse community that cultivates strong character and a deep respect for difference. Here, these are more than buzzwords—diversity is our backbone. Every day, our students bring experiences from a vast array of cultures, ethnicities, religions, races, learning styles, and geographic neighborhoods, which means that every day they learn from peers who are different from them. We emphasize service to support civic engagement, and the Global Connections Program offers travel and study abroad as well as a diploma distinction. Our diversity, service, and global programs create truly compassionate citizens of the world.
A typical Woodward Academy graduating class attends more than 100 different colleges and universities, devotes 5,000 hours to community service, and earns more than $15 million in scholarships. They join an alumni network of 10,000+ and go on to live every version of success as engineers, musicians, professors, business leaders, you name it.
To learn more about Woodward Academy and the vast options available for students to create their own path, visit us at woodward.edu.