Sponsor Insight
Generations X, Y and Z Are Setting the Pace for the Future of Banking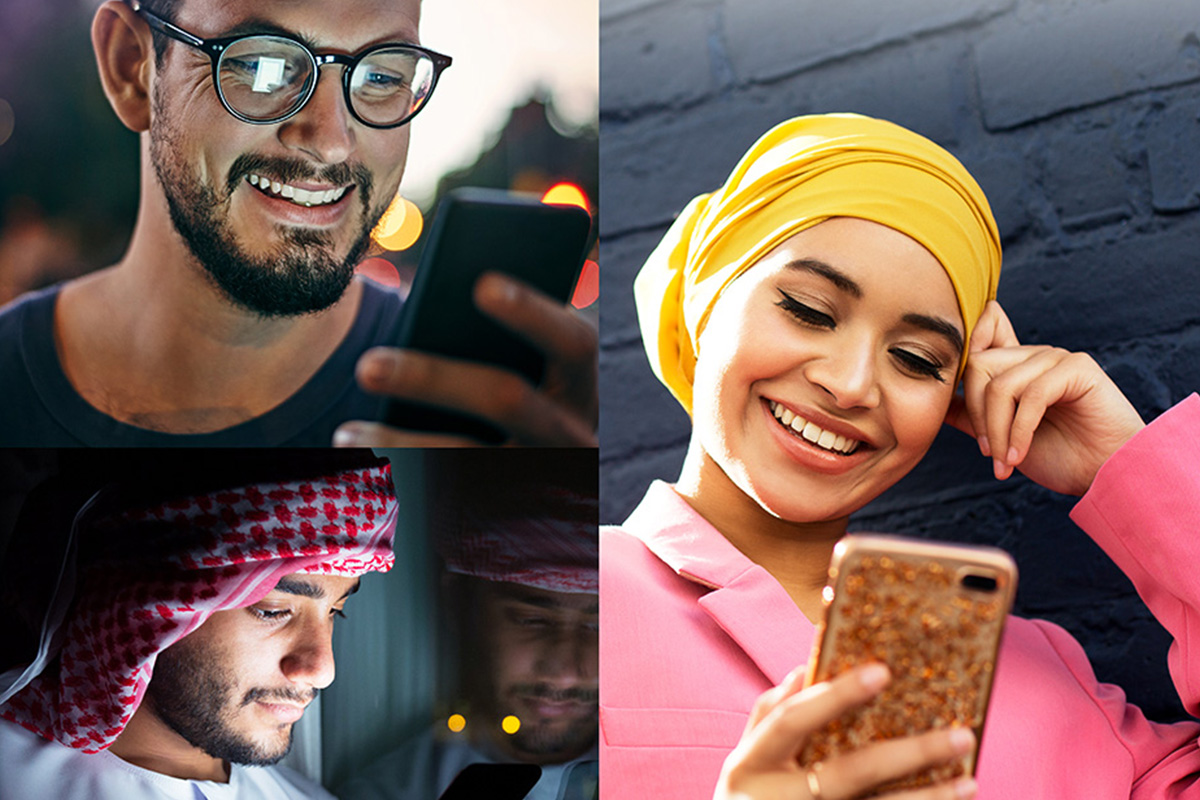 Dubai Islamic Bank Is Preparing for the Future by Getting #ReadyForTheNew
The world after COVID-19 is unlikely to return to the one it once was. The pandemic is serving as a sort of gateway between the world we knew and the one to come. Dubai Islamic Bank is prepared for this post-COVID scenario and seizing the opportunity to differentiate itself from its competitors.
The Middle East banking industry is evolving, and we're witnessing a surge in digital banking products and services. It's apparent that digital transformation will be at the heart of an improved customer experience in the banking industry.
Financial institutions are gaining awareness of how millennials' preferences will shape their future investment decisions, and beginning to prepare for a reality in which millennials are the dominant spenders in society. DIB's new positioning, #ReadyForTheNew is a clear statement on how it's focusing on the future of banking and its nation's economy.
The Digital Journey Across Generations-
Millennials and Gen Zers are urging banks to shift the way they connect with their customers. But a thorough understanding of consumers across generations can prove a catalyst and can position banks to achieve short - and long-term revenue goals while enhancing customer engagement.
Dr. Adnan Chilwan, Dubai Islamic Bank's group chief executive officer, is very much aware of this reality. He explained: "This is a changed world – driven almost entirely by The Fourth Industrial Revolution, which is a digital journey connecting human behavior to the Internet of Things. The events of 2020 have massively expedited this shift and it is therefore incumbent on us as a leading Islamic bank to redress the role we play in society and the day-to-day lives of our customers."
Today's millennial customers are tech-savvy, and geared toward accessibility and functionality. Capturing this discerning and demanding group is critical for Islamic banks not only in order to sustain themselves but also to grow their customer base. In a very short time, millennials will comprise the majority of financial consumers and influencers. Over the next 10 years, a significant generational turnover will occur. Boomers will exit the workforce, millennials will turn 40 and we will witness the rise of Gen Z.
DIB's new values, which spell ICARE and stand for "inclusive, collaborative, agile, responsible and engaged". They are a clear indication of the direction, thought and commitment of the bank towards all of its key stakeholders. ICARE represents a revolutionary change in the bank's mind-set, with the intention to respond proactively to this new age consumer's aspirations and concerns.
Younger customers are anticipated to play a crucial role in the growth of Islamic finance and to expand its customer base, with this "connected" youth segment expected to contribute to as much as 75 percent of total banking revenue by 2030. Digital banking is an integral component of the future, and Islamic banks will need to be competitive with non-Islamic banks in order to maintain and increase their customer base and, perhaps even more important, their customer satisfaction.
Aligning Principles and Faith
More than any other generation, millennials are interested in the idea that their investments will have a positive global impact when it comes to issues like sustainability and climate change, and they are gravitating toward banks that align with their principles. It's vital that financial institutions recognize this growing demand and adjust their products and practices for a more socially aware customer base. This is especially true for Muslims who want to align their faith with their financial practices. According to research, an estimated 74 percent of young Muslims want banks to have investments that align with Islamic beliefs, while 75 percent of the young Islamic consumers want investments that make the world a better place.
The synergies between Environmental, Social and Governance (ESG) goals highlight that Islamic finance can be a prime driver for ethical financial solutions. The trend toward ethical impact investing began several years ago, but the topic has never been as popular as it is today. Since 2014, ESG investing has increased tenfold. DIB has been working on its alignment with ESG standards since then, supporting sectors such as education, healthcare, poverty alleviation, and environmentally friendly measures, including energy-efficient lighting and water-consumption optimization. The bank also launched a Smart Banking initiative, which resulted in paperless branches and offices, and has been working on gender equality, with 35 percent increase in its female workforce.
As a Sharia-compliant financial institution that focuses on customer care and with over 45 years in the finance industry, DIB remains committed to applying digital tech to every aspect of its banking, making it more accessible and increasingly leveraging digital banking to reach out to younger customers. From its product offerings to servicing, DIB is putting extensive changes in place, including with the introduction of new tools and initiatives to make remote banking easier to cater to new generations' preferences when choosing where to invest. DIB's commitment to delivering on the promise of sustainable economic growth, transparency, fairness and sustainability are parallel to these new generations' standards that while being technologically progressive are also risk averse and environment focused.
The re-energized dynamic values of Dubai Islamic Banking are going to be the key driving force for the organization's strategic plan in 2021 and the years to follow. This strategy is aimed at enhancing DIB's customer acquisition across all major segments, both on the consumer and corporate banking side and with the new demographic, which will become the dominant force in the coming years.