Sponsor Insight
National University of Singapore, NUS Business School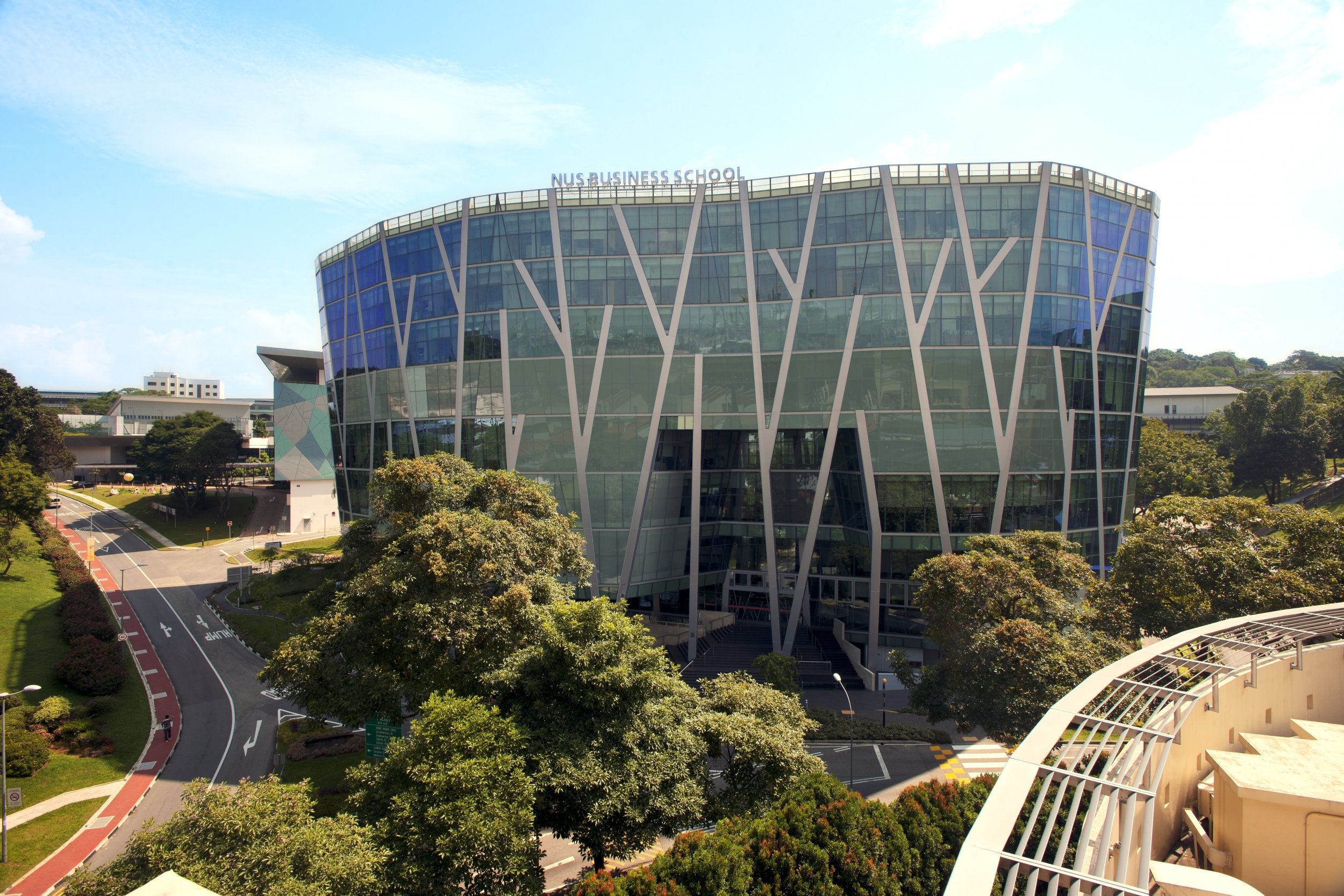 The National University of Singapore (NUS) is a leading, global university located in Asia. The institution aspires to influence the future by altering the way people think through the provision of quality education, research and service.
NUS caters to over 38,000 students from 100 countries, all studying within 16 faculties and schools across three campuses (Kent Ridge, Bukit Timah and Outram). Students benefit from being part of a vibrant, diverse and welcoming community.
Students at NUS are able to benefit from not only the exceptional education that the university has to offer, but from the experience of living and studying in Singapore. Singapore, as the only island city-state in the world, provides students with a fantastic educational and living infrastructure, seamless transportation and communication systems, as well as a rich heritage that blends centuries of Asian and Western traditions. Located in the heart of Asia, the NUS Business School is at the crossroads of the world.
NUS Business School
For 50 years, NUS Business School has offered a rigorous, relevant and rewarding education to outstanding students from all over the world. The school (rated Asia's top Business School by Forbes in 2013) remains among the leading providers of business education in the world through its offering of the best global knowledge with deep Asian insights, preparing its students to lead businesses to the forefront of the world economy, and to help global businesses flourish and thrive in Asia.
Today, the school continues its tradition of attracting a diverse cohort of intelligent, talented students to its broad portfolio of academic programmes, including BBA, MBA, Executive MBA, MSc and PhD programmes. It also offers a range of customised and open enrolment programmes in its Executive Education courses. Admission to NUS Business School is remarkably competitive, and the school takes great pride in the exceptionally high quality of its students.
Master of Business Administration (MBA)
With its unique fusion of East and West, the NUS MBA is known for providing management thought leadership from an Asian perspective, opening up a wealth of opportunities for students as they embark on an exciting career. The 17-month, full time programme offers students five specialisation areas: Finance, Marketing, Strategy & Organisation, Healthcare Management, and Real Estate Management.
Rated as one of Asia's top MBA programmes, the course aims to expand students' thinking, horizons, opportunities and network, both personally and professionally. The programme builds essential skills and knowledge in the theory of business, but also places a strong emphasis in experiential learning modules (including Management Communication and Management Practicum). The Management Communications module aims to sensitize students the importance of communicating in complex situations and to devise effective strategies to achieve the desired outcomes. In addition, the NUS MBA have also instituted live projects (Management Practicums) as a graduating requirement, encouraging the application of concepts and theories acquired in the classroom to real-life business dilemmas. Internship and student exchange opportunities with a choice of 65 institutions provide a supportive and global study experience in the NUS MBA programme.
In addition, the NUS MBA students host 'Cerebration', the world's largest annual global business case competition, receiving more than 600 entries from participating teams from business schools internationally. At the heart of the competition are real life case studies of leading Asian companies that are focused on international expansion. These cases profile strategic, operational, manpower and financial aspects of companies and look to give the participating teams a comprehensive understanding of these organisations and how they do business globally and in Asia.
The MBA Programme is accredited by both AACSB International and EQUIS, signifying that NUS Business School meets the highest standards for business education on a global level.