Sponsor Insight
City University of Hong Kong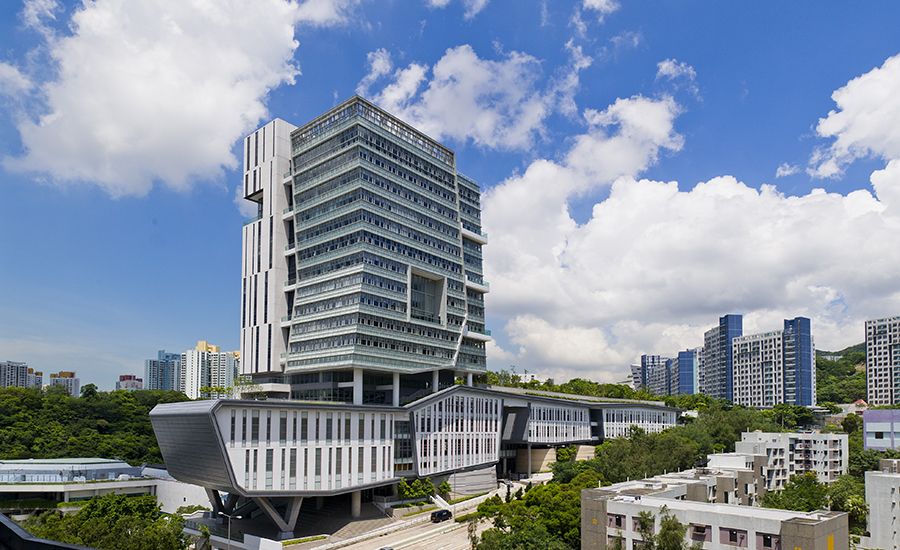 City University of Hong Kong (CityU) has built a strong reputation for engaging students and faculty from all over the world through world-class teaching and research. The recent performances in global surveys reflect these achievements. According to QS, CityU is now ranked 55 th among universities worldwide, and is the 7th best university in Asia. Additionally, CityU was named the 4th best university in the world less than 50 years of age.
CityU's internationalisation and global education efforts have been fueled to a large extent by the success of the ground-breaking Discovery-enriched Curriculum (DEC). Under the DEC, all students at CityU are strongly encouraged to make an original discovery in their field of study, for example creating a new app, developing a new piece of technology or designing a novel piece of creative media.
Students are not expected to search for discoveries that will change the world – though such achievements would be welcome! Rather, by focusing on creativity, innovation and discovery, students are encouraged to look beyond their immediate horizons to embrace the wider world where they can interact with new ideas, techniques, theories and methods.
During their journey of discovery, students learn about the specific process of creating their own work and are guided through relevant hands-on practicalities such as how to obtain patents for their ideas so that they can understand the commercial viability of their innovations at the international level.
The DEC is not the only pioneering aspect of CityU's international identity. CityU has also notched up several "firsts" reinforcing its position as an education pioneer. CityU has established the first vet school in Hong Kong, a project that has been undertaken through a partnership with the College of Veterinary Medicine at Cornell University, US, which is one of the top three vet schools in the world. A six-year Bachelor of Veterinary Medicine programme jointly developed by the two institutions commences in the academic year 2017-18. It represents a milestone in the development of veterinary education in Hong Kong and the region.
Other notable achievements include setting up Hong Kong's first School of Creative Media and its first School of Energy and Environment, both of which have been inspired, guided and led by international experts in the target fields.
In fact, although physically located in the heart of Hong Kong, CityU is considered to be a global campus. Not only does it have unprecedented linkages with mainland China through government, industry and higher education partnerships as well as growing alumni networks, CityU maintains joint bachelor's degree programmes with prestigious international universities such as Columbia University, US; National Taiwan University, Taiwan; Leuphana University, Germany; plus exchange links with over 450 partner universities worldwide.
CityU believes so strongly in the value of overseas exchanges that it previously targeted enabling 50% of the students to join some form of international excursion during their studies. Having met that target, CityU now aims for 65%.
Local students in Hong Kong have had their opportunities to get overseas international experience boosted through the various types of scholarships that CityU offers to outstanding students. For instance, a new scholarship named the "CityU Scholarships for Hong Kong Talents" includes a one-off scholarship worth HK$25,000 for students to use for their exchange.
Research at CityU is also characterised by a keen international outlook. The main research themes in CityU's Strategic Plan 2015–2020 spotlight global issues and concerns: digital society, smart city, and One Health. These broad areas capture areas of technological, social and economic transformation that will affect everyone on the planet over the coming decades.
The drive to explore global issues has been enhanced recently with the creation of CityU's new Institute for Advanced Study (IAS), a project that marks a new phase in the promotion of innovative research in Hong Kong. IAS brings together world-leading scholars on campus to address the critical global challenges of today, and inspire CityU students to meet the intellectual, technological and economic challenges facing the world.
Despite its relative youth, CityU is reaching out to the rest of the world to create learning and research opportunities that are genuinely global, transformative and sharply attuned to the critical issues of today.