Sponsor Insight
Choosing A Business School – Make the Right Choice and Put Your Career on the Fast Track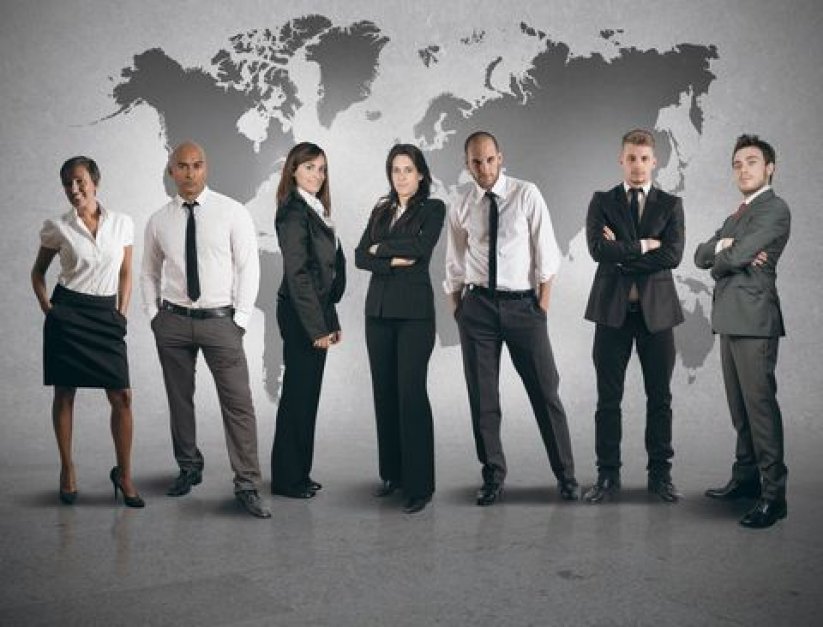 Ask any prospective student what matters most to them about their education and top answer will always be how quickly they are able to secure a good job after graduating. This goes double for students at business school.
Often these days, business school students are hard-working professionals already burdened with commitments at work and at home. Distance learning, part-time and online solutions can help there but whatever the method of delivery, the purpose of signing up to business school is to make a significant upgrade to one's professional and personal circumstances.
Which is why when choosing their B-School, candidates should ask about the track record of placing graduates with jobs. It reveals much about the school as well as their candidates. A good question to ask is what percentage of graduates find employment within three months of getting their degree. Consideration should also be given to the specific track record in their industry of choice. Links to the top employers and a history of finding work for graduates in the field and specialty of interest will make any given business school extremely attractive to their students.
The investment of business school needs to quickly turn into quality employment for the student that reflects their talents and newly acquired acumen. The power of a good business qualification is that graduates do indeed find themselves suddenly very attractive in the job market. Great business schools create strong leaders who inspire and get results.
Business schools develop more than pure knowledge. A school that stands out will inspire the best qualities in their alumni: integrity, sincerity, innovation, discipline, courage and respect. They will make their leaders be able to motivate others, lead with conviction and take responsibility.
One of the marks of a great business school is being able to secure relevant and useful internship opportunities during or after studies. In fact, many students are even becoming interns prior to attending to give them insight before they enter the classroom, and practical experience that they can challenge once there.
Another crucial benefit from attending a truly top class institution is networking. The better the B-School, the better the network their students benefit from. Establishing contacts on campus will be a huge asset upon graduation, both in terms of securing a job and then, later on possibly even hiring others.
Applying to business school is an intensive process that takes time and commitment. Candidates are tested and reviewed before being accepted to ensure they are made of the right stuff to last the course. The key is selling but more importantly having a great story to sell. The application letter will be one of thousands, so if it can be enhanced with community involvement, leadership character traits, advanced expertise and reading, as well as the expected academic achievements, then it has a much better chance of standing out.
The best and most successful students have clearly defined goals. Their B-School then assists them to achieve these goals, steering them safely and quickly along their path. The skills learned are valuable – we all need marketing, finance, administration, operations and accounting expertise – but to reach and exceed the potential benefits on offer from this demanding program of study, the candidate should reflect not just about the day of graduation but where they want to be a year, three years, or a decade on. Each school offers different specialisms in the later stages of a business qualification, another key factor in the decision of which B-School to attend.
This involves some deep reflection, as candidates will want to consider not just what they want to do but who they want to be. Top business schools expect this kind of introspective analysis and self-awareness from their students, which in turn allows the school to support their goals and satisfy their vision. Steering the vehicle is much easier when you know where you want to go.
How then does one decide upon which B-School is right for them? Researching, visiting, and communicating with staff and current students is a given. Once again, focus on the relevant specialism or industry rather than just an overall impression. Sites like LinkedIn are also handy barometers for how staff and students talk about their institution.
The best business schools are extraordinarily helpful and supportive. They want the best candidates to succeed with them and will guide and encourage all genuine candidates with a keen interest in their institution. Potential students should always apply to the very best schools, even if they are doubtful of their ability to reach the top. The best approach is to apply to several schools, three to five, to maximize the chance of acceptance. Take a considered approach to the application, prepare excellent recommendation letters and expect a tough interview. Then be aware that applicants will possibly have to reapply in this often-arduous, demanding, but ultimately rewarding task of securing a place at one of America's great B-Schools. No one ever said it was going to be easy, but nothing worth having ever is. And America's great business schools provide their students with support, experience and guidance, as well as instilling the kind of character traits that set them up for success.
For more information on Educational Insight sections please contact inquiries@insight-team.com.