Sponsor Insight
Ringling College of Art and Design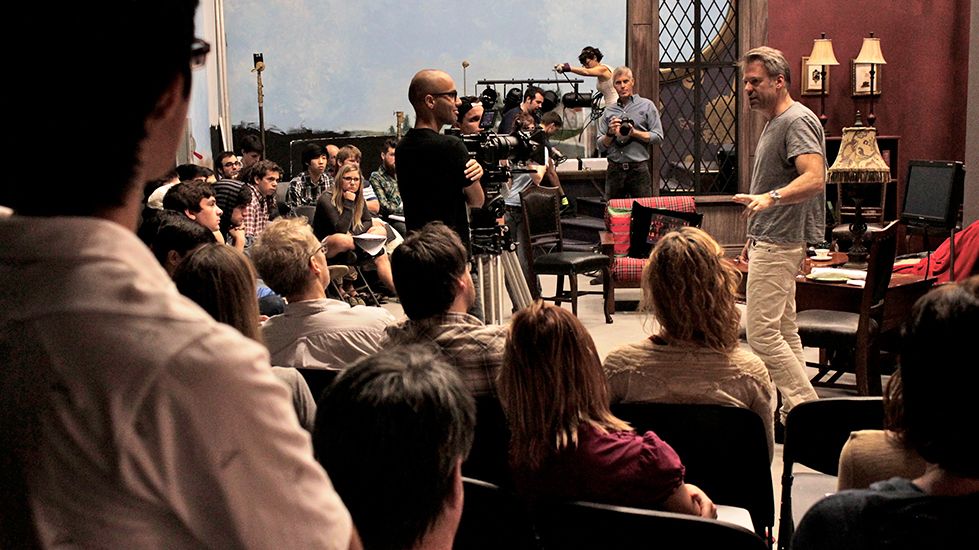 The Film major at Ringling College of Art + Design prepares students to be the next generation of cinematic storytellers. They learn every aspect of the filmmaking process, including screenwriting, producing, cinematography, directing, and editing. The program is intensive, exciting, and rewarding, and our faculty members are practicing professionals with strong ties to the industry. Their professional experience includes independent films, documentaries, commercials, music videos, and Hollywood studio feature films. This depth of knowledge and practice is invaluable in teaching filmmaking to students and imparting how the industry works.
The department's motto is "Everything Serves the Story." Students learn that every discipline --directing, cinematography, sound, etc. -- must focus on how to best tell the story. As freshmen, sophomores and juniors, students are educated in all the major filmmaking disciplines in order to develop a solid understanding of the entire process. It is through this intensive approach that students discover the area of filmmaking they want to pursue as a career. As seniors, students concentrate on a single discipline and spend the entire year developing their knowledge, skills and experience to generate professional-level material for their portfolio and demo reel. Students have use of the department's industry-standard professional equipment and facilities to create their films, and production budgets are covered by the college.
Students in the Film program work on many different projects over their time at Ringling. Some of the projects and industry professionals they are currently working with include Forest Whitaker, American Zoetrope, and CASM (Anna Paquin and Stephen Moyer's production company). They have started pre-production on a web series with actor Dylan McDermott and Semkhor Productions, which they will go into production on next year.
Film students also work closely with the Ringling College Studio Lab, a collaboration founded in 2009 to combine academic excellence with film industry connections. Guest artists (producers, actors, directors) visit campus to mentor students, conduct master classes, and give insight on working in the industry.
Later this year, Ringling College will break ground on a state of the art 33,000 square foot professional soundstage and post-production complex. The post-production complex will include such facilities as editing suites, Foley (sound effects) stage, mixing stage, recording studio, and a private screening room – all featuring data-centric storage capabilities allowing multiple personnel to work on the same production at the same time. Students will work on any commercial productions that use the facility, providing them a professional-level experience and even more industry connections.