Sponsor Insight
Baylor University Louise Herrington School of Nursing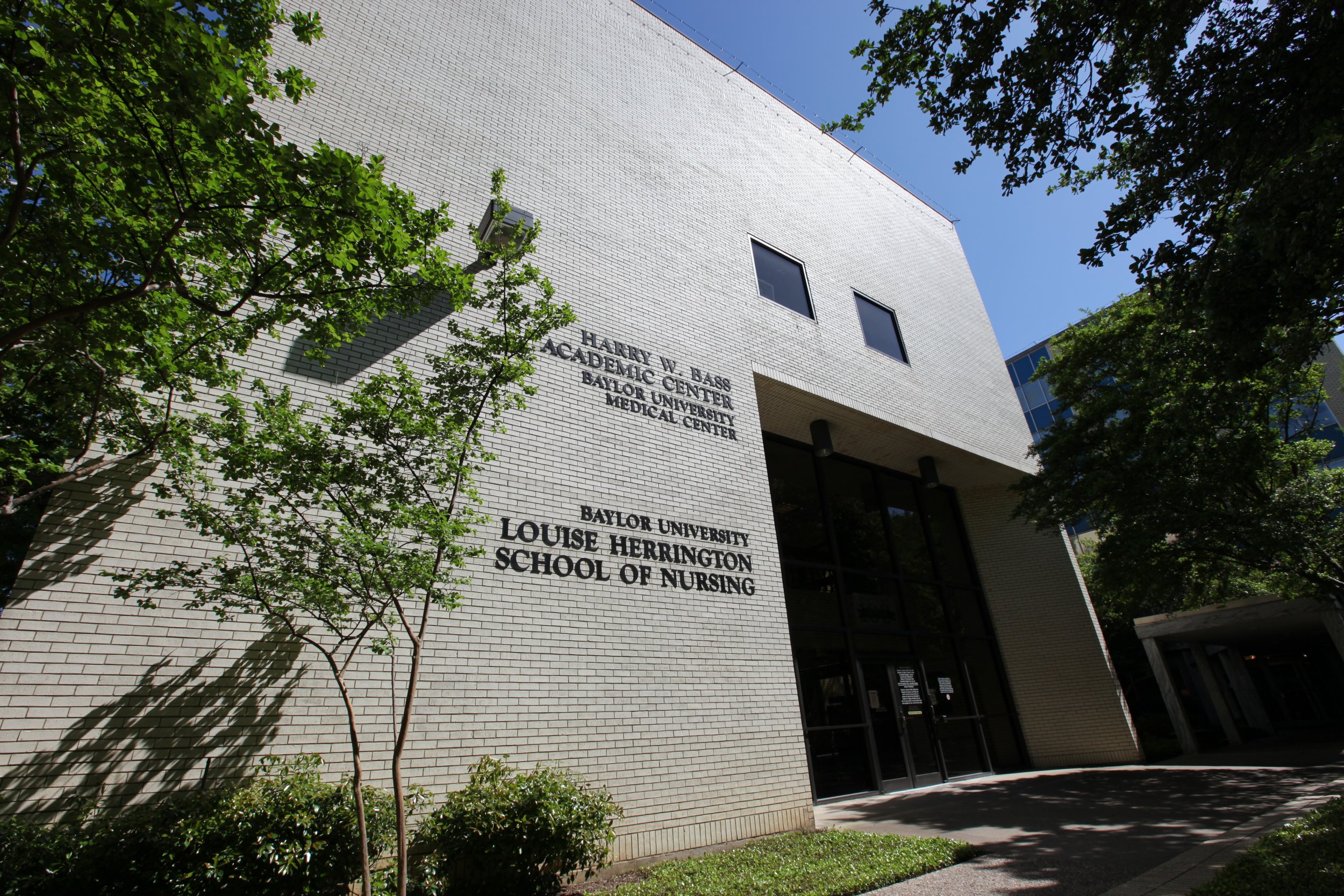 It is the steadfast mission of the Baylor University Louise Herrington School of Nursing (LHSON) to educate and prepare both baccalaureate and graduate-level nurses within a Christian community for professional practice, healthcare leadership, and worldwide service to exemplify our motto: Learn.Lead.Serve.™ Our school is unlike any other in that we truly do consider ourselves as called to prepare nurses through the integration of faith and excellent academics.
By creating an environment that nourishes each student's spiritual development and challenges them to reach new academic heights LHSON prepares graduates for a lifetime of success. For nurses who feel called to make a difference in the world, our core values contribute greatly in preparing them to minister to the physical, mental, emotional and spiritual needs of the patients they come to serve. Those core values include:
Our curriculum incorporates Christian principles.
Our environment encourages discovery and discussion of diverse ideas.
We value competence and strive for excellence in everything we do.
Established in 1909, there are now more than 700 students enrolled at the LHSON including pre-nursing students who spend their first two years at Baylor University's campus in Waco, Texas or other universities around the country. Faculty and staff work together to create an environment where students may develop the professional leadership skills necessary to excel in patient care and the critical thinking skills to meet the needs and demands of the profession.
Our class sizes are kept intentionally small, offering each student maximum access to faculty. A full-time, permanent faculty member, who remains flexible to meet with students at any time, teaches each class. Our faculty is comprised of researchers, authors, board members of national organizations, missionaries and specialty leaders, many of whom have been recognized with national awards.
Perhaps one of the most unique aspects of attending Baylor LHSON is the emphasis we place on mission ministry. Christian nurses are called to serve, and each year, our school provides opportunities for students to carry out their special calling on mission trips around the world. In addition to serving local communities in the Dallas area and throughout the state, Baylor nursing students have volunteered for trips to Europe, Africa, Central America, Asia and points in between.
Baylor LHSON is located on the Baylor University Medical Center (BUMC) campus near downtown Dallas, one of the nation's most desirable economic, cultural and socially diverse cities. Our association with BUMC spans many generations and positions us as a valued partner with Baylor Scott & White Healthcare the largest nonprofit health system in Texas.
Accredited by the Commission on Collegiate Nursing, LHSON offers Bachelor of Science in Nursing (BSN) degrees through a Traditional program and FastBacc (one year accelerated program). LHSON also offers a new online Master of Science in Nursing (MSN) Leadership and Innovation program, as well as Doctor of Nursing Practice (DNP) programs to include, Family Nurse Practitioner (FNP), Nurse-Midwife (CNM) and Neonatal Nurse Practitioner (NNP). LHSON is one of four health-related anchor academic units in the new Robbins College of Health and Human Sciences at Baylor. We also sponsor an Eta Gamma chapter of Sigma Theta Tau International, the national nursing honor society.
If you are interested in advancing your health career with a high-quality, graduate nursing degree centered on service in health care, contact Baylor LHSON and apply. Scholarship money is available in most cases, federal assistance is available in the form of educational loans, and full and part-time degree options are available. We pride ourselves on educating a diverse student population to serve a world in desperate need of quality nursing professionals. Our graduates are recognized nationwide as among the best. Our classroom and hybrid curriculum can be designed to fit your schedule.