Sponsor Insight
The College of St. Scholastica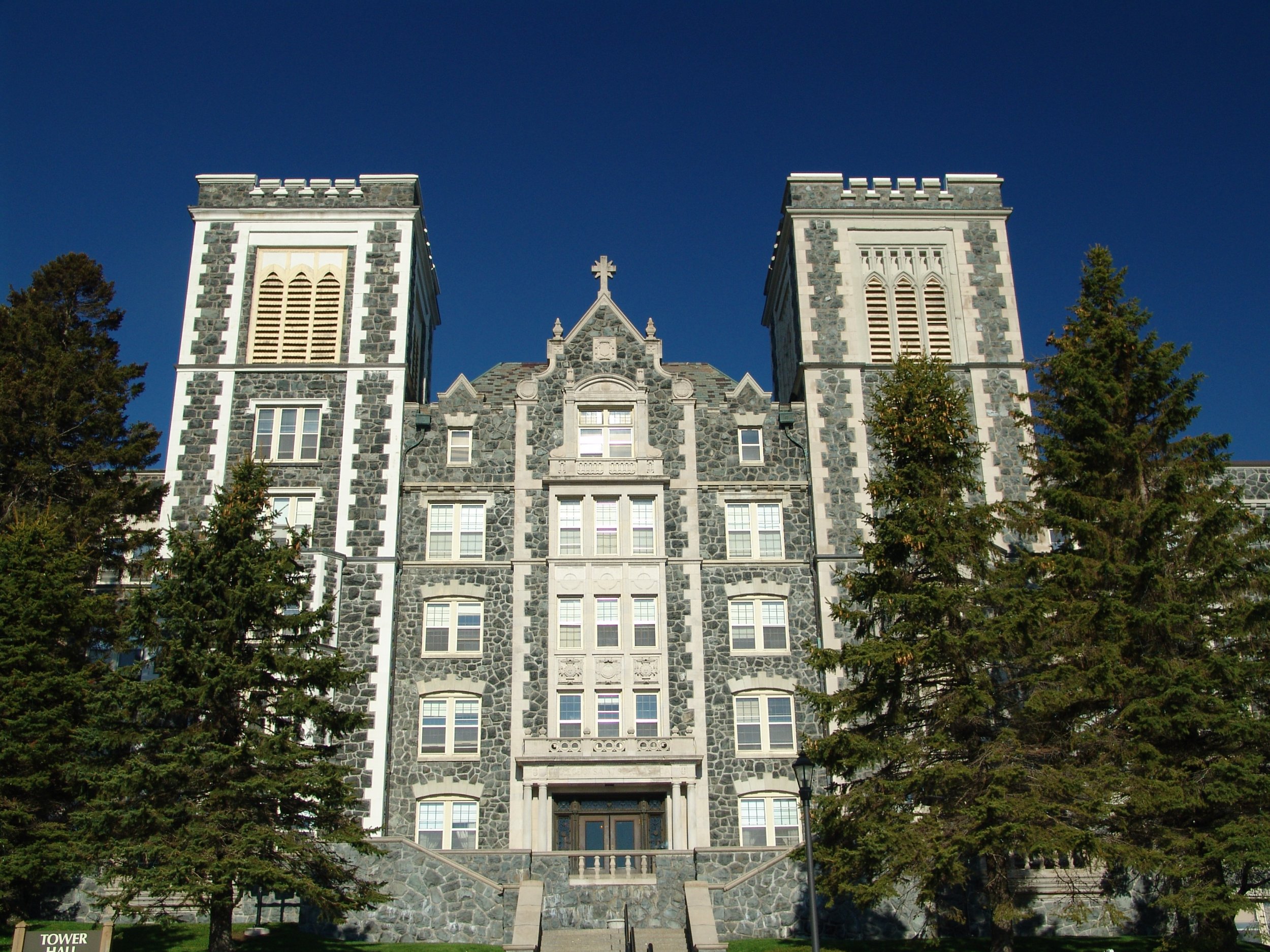 Before she even opened her mouth, Kelly Roach's patient knew.
"Are you a St. Scholastica graduate?" he asked.
"Yes," she replied. "How did you know?"
"Scholastica nurses care," he said. "They don't just come to work for a paycheck. They don't just do the basics. Their care is holistic and that's important for the healing process. They come to work for the person, and I really appreciate that."
Stories like these aren't uncommon. They've been told everywhere from the battlefields of World War II and the halls of the Mayo Clinic.
In fact, wherever St. Scholastica nurses go, stories like these follow. And they have for nearly 80 years.
When they launched the nursing program in 1935, the Benedictine sisters that founded St. Scholastica over 20 years earlier created a curriculum infused with a set of Benedictine values - community, hospitality, respect, stewardship and love of learning - that stress the importance of caring for the person, not just the disease.
Since then, it's grown to become one of the largest nursing programs in the Midwest, and, according to numerous measures, one of the best in the nation.
Why? As Kelly's patient said, our nurses' care is holistic. We train our students to be healers of the mind, body and spirit, and to apply this care through the most innovative means possible - whether that's through telemedicine, new, cutting-edge treatments or preventive measures that create solutions before problems even arise.
This comprehensive care, and the skill with which they administer it, is what sets CSS nurses apart – helping them land jobs and earn leadership positions in medical centers across the country.
This skill comes from a curriculum that focuses on simulation, technology and integrative therapies from a variety of specialties – preparing students for the incredible diversity of situations they'll encounter as nurses.
A bevy of clinical experiences further enhances this preparation. From their very first semester in the program, students care for a variety of patients across hundreds of clinical sites.
Acute care in hospitals and clinics. Extended care in nursing homes and community health settings. Whether in large or small systems, in rural or urban settings, with individuals or large groups, our students learn how to be a nurse by being a nurse.
This clinical, patient-centered education comes in a variety of formats - graduate and undergraduate, online and on-campus - to ensure that students of all levels can pursue their nursing ambitions.
Undergraduate
Traditional Nursing Track
This on-campus program prepares students for entry-level professional nursing practice and licensure, with a focus on health promotion, illness management and population-based care.
Post-Baccalaureate Nursing Track
An accelerated, on-campus program that trains non-nursing majors to earn their B.S in nursing and become nurses in just 15 months. Sheryl
RN to BS Online Nursing Track
The RN to BS program includes an individualized plan of study for registered nurses to earn their B.S. in Nursing. The 100% online curriculum includes a nursing portfolio that grants credits for registered nurse experience. Students may earn their degree in as few as two semesters.
Graduate
Doctor of Nursing Practice
This hybrid online/on-campus program helps Registered Nurses and APN professionals - both with a master's degree and without - develop more complex leadership skills within organizational and systems levels of practice in just 2-4 years. Students can further specialize their education through three areas of concentration: Primary Care Adult/Gerontology Nurse Practitioner, Primary Care Family Nurse Practitioner and Psychiatric Mental Health Nurse Practitioner.
Certificates
Nursing Informatics Certificate
Provides nurses with a background in the emerging area of healthcare informatics. This 100% online program focuses on computerized health information systems, knowledge management, consumer healthcare, data management and other practices to make patient information readily available at the point of care.