Sponsor Insight
Dordt College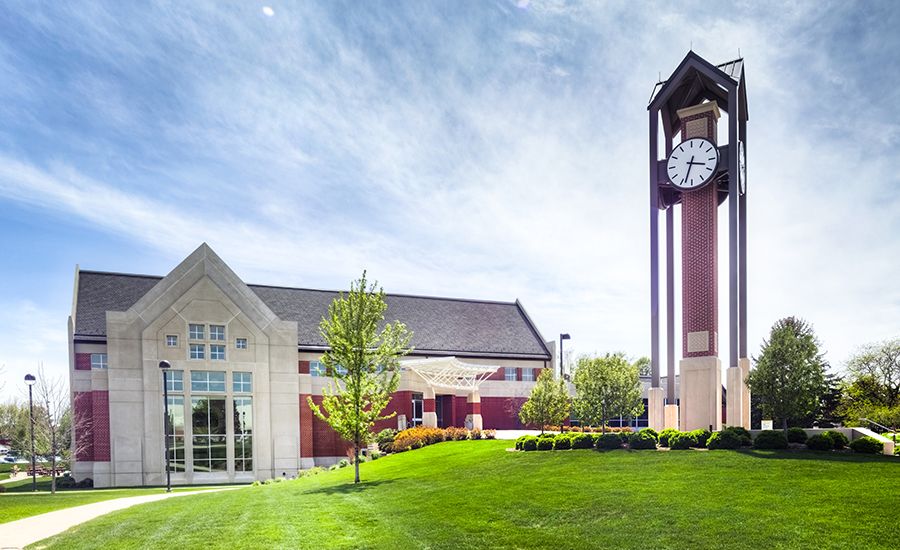 Find your place in God's world
Looking for a college with a strong nursing program and a Christ-centered approach to living and learning? Then look no further that Dordt College.
With exceptional professors, undergraduate research opportunities, and outstanding outcomes it is easy to see why Dordt has earned a reputation for academic excellence.
Students find that professors care about them and give personal attention to their needs. This kind of relationship helps students looking for internships, graduate school admission, and job opportunities.
The nursing program
The Dordt College nursing program will prepare you for a demanding job market. Students in our innovative program are eligible to take the licensing test in three or three and a half years and, with one additional year, can earn a B.S.N. degree.
By attending Dordt College for a bachelor's degree, nurses gain a strong background in the sciences, current health care issues, cross-cultural care, and preparation for clinical nursing. At Dordt College, you will find instructors who are committed to helping nurses develop Christian character, professional values, strong core competencies, and a commitment to lifelong learning.
Dordt's B.S.N. major is wrapped around an Associate of Science in Nursing (A.S.N.) from our collaborative partner, St. Luke's College, which is located 45 minutes south of Sioux Center in Sioux City.
Through a consortium agreement, upon acceptance in the St. Luke's College nursing program, students are simultaneously enrolled at both institutions. For nursing students this means high quality, hospital-based nursing education provided by St. Luke's College, a seamless financial aid process conducted entirely through Dordt College, and the opportunity to participate in athletics, music, etc., as part of Dordt's four-year residential campus.
After graduation
Dordt College will prepare you for lifelong service. Graduates with bachelor's degree in nursing have a broad base of education in areas such as sociology, psychology, natural science, and social science—all of these help alumni find jobs and succeed in their careers.
Employment surveys done six months after graduation show that students who have completed Dordt's accredited B.S.N. degree have a 100 percent employment rate.
When you enter the workforce, you will have learned to care for patients in a way that demonstrates your Christian commitment to serving others.
Katie (Roder) Jansen is a 2009 graduate who says her time at Dordt College was "wonderful." She says, "Instructors really care about their students and are willing to go above and beyond to help us in any way! Having a degree in nursing from a Christian college gives me a foundation from which I can constantly build in the future. When I come into contact with a patient, I am reminded of the healing power of our great God and stand in awe of him in every part of the profession. I am so thankful that I attended Dordt College."
Learn more about Dordt College
As an institution of higher education committed to the Reformed Christian perspective, the mission of Dordt College is to equip students, faculty, alumni, and the broader community to work toward Christ-centered renewal in all aspects of contemporary life.
In Sioux Center, Iowa, Dordt is a comprehensive college named to the best college lists by U.S. News & World Report, Forbes.com, Washington Monthly, and Princeton Review. Money Magazine recently named Dordt to its list of Best Colleges for Your Money, placing Dordt in the top seven percent of the nation's 4,400 colleges and universities.
But what really distinguishes Dordt's academic program is that it challenges students to examine every subject within the illuminating light of God's Word. This organic integration of faith and learning provides students with insights that equip them to think critically and judge wisely for the rest of their lives. No matter which program you're interested in, you can be assured that you'll receive a high quality, Christ-centered education.
To learn more about Dordt College, visit www.dordt.edu.