Sponsor Insight
Samuel Merritt University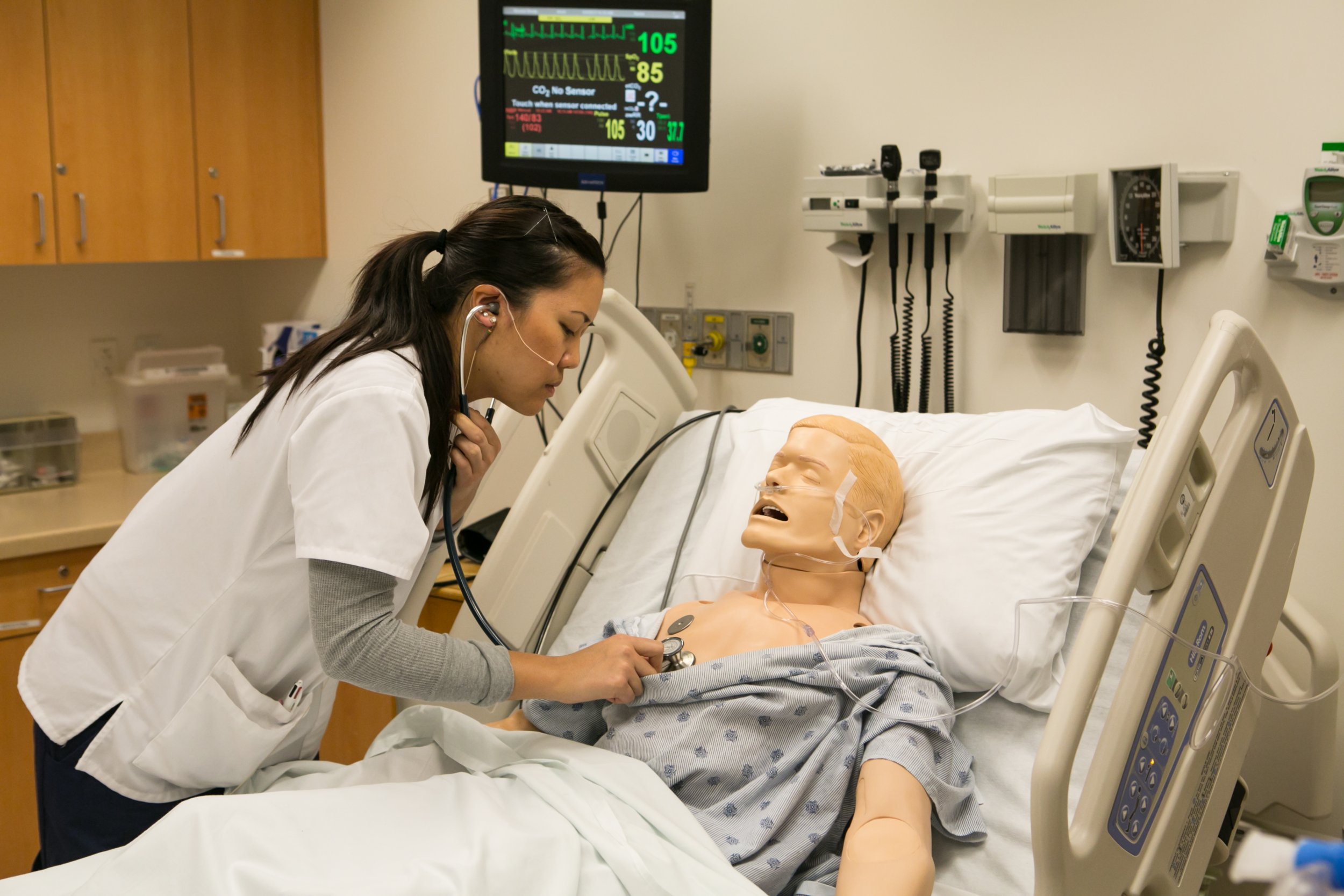 MISSION
Samuel Merritt University educates students to become highly skilled and compassionate healthcare professionals who positively transform the experience of care in diverse communities.
SCHOOL OF NURSING
For more than 100 years, Samuel Merritt University's School of Nursing has prepared students to provide compassionate and transformative healthcare to diverse populations. With campuses in Oakland, Sacramento, and the San Francisco Peninsula, the School of Nursing graduates close to 500 bachelor's, master's, and doctoral nursing students into California's healthcare system each year. In a rapidly changing healthcare field, the School of Nursing seeks to attract faculty and students who want to lead the future of the profession through compassion, diversity, and scientific inquiry.
STUDENT SUCCESS
Samuel Merritt University (SMU) is one of the largest sources of new registered nurses in California. The University is also the largest provider of physical and occupational therapists, physician assistants and podiatric physicians in the greater East Bay. Student enrollment is over 1,400, with campuses in Oakland, Sacramento and San Mateo (San Francisco Peninsula Learning Center). The University strives to reflect the community it serves by recruiting students with a variety of ethnic, cultural, and economic backgrounds.
Most Samuel Merritt University graduates' passing scores on licensure and certification exams exceed state and national rates. Due to the University's reputation for academic and clinical excellence, its graduates are heavily recruited, and have one of the highest rates of employment within one year of graduation. And, the financial aid office is able to provide over 98% of its students with the proper amount of financial aid to cover the cost of tuition, fees, and living expenses.
HISTORY AND DEGREE PROGRAMS
Originally founded in 1909, Samuel Merritt University is a fully accredited health sciences institution located in Oakland, California. The University offers degrees in nursing, occupational therapy, physical therapy, physician assistant, and podiatric medicine.
STATE-OF-THE ART FACILITIES
Our Health Sciences Simulation Center (HSSC) is one of the West's most advanced healthcare simulation facilities, with state-of the-art medical equipment where SMU students, faculty and working health professionals act out scenarios. The new Motion Analysis Research Center (MARC) is located in the SMU Health Education Center on the University's Oakland campus. The center is equipped with the latest technology to study movement including a nine-camera, three-dimensional motion-capture system, force platforms, in-shoe and platform pressure mapping systems, electromyography, and other equipment to evaluate movement and motor function.
FACULTY EXCELLENCE
Samuel Merritt has a strong reputation for personalized instruction because of its outstanding faculty, who bring impressive academic and clinical backgrounds to life-long learning, and a deep commitment to students and to the community. SMU faculty are regularly published in peer-reviewed journals and books, many more are invited to serve on national boards or professional committees, and a growing number have been awarded research grants and other professional honors.
DIVERSITY
Samuel Merritt University's commitment to diversity, equity, and inclusion is expressed through its mission statement. Since the 1990s, the University has engaged in several successful initiatives to realize its commitment to diversity and inclusion.
Most recently, in light of the demographics of our local community and the vital role a diverse health care workforce plays in reducing healthcare disparities, the University has identified diversity as a strategic imperative. Diversity is now a core strategy imbedded in the ongoing work of the institution at all levels.
COMMUNITY
From a partnership with a local Oakland church to work with a local group dedicated to supporting underserved youth interested in healthcare careers, Samuel Merritt University is committed to working with our local community. Students are offered a variety of ways to get involved.
GLOBAL
SMU is committed to doing good work, in our local community and beyond. For years, SMU faculty and students have been traveling across the globe, providing clinics and care and delivering equipment to communities in need.