Sponsor Insight
"Grigore T. Popa" University of Medicine and Pharmacy of Iasi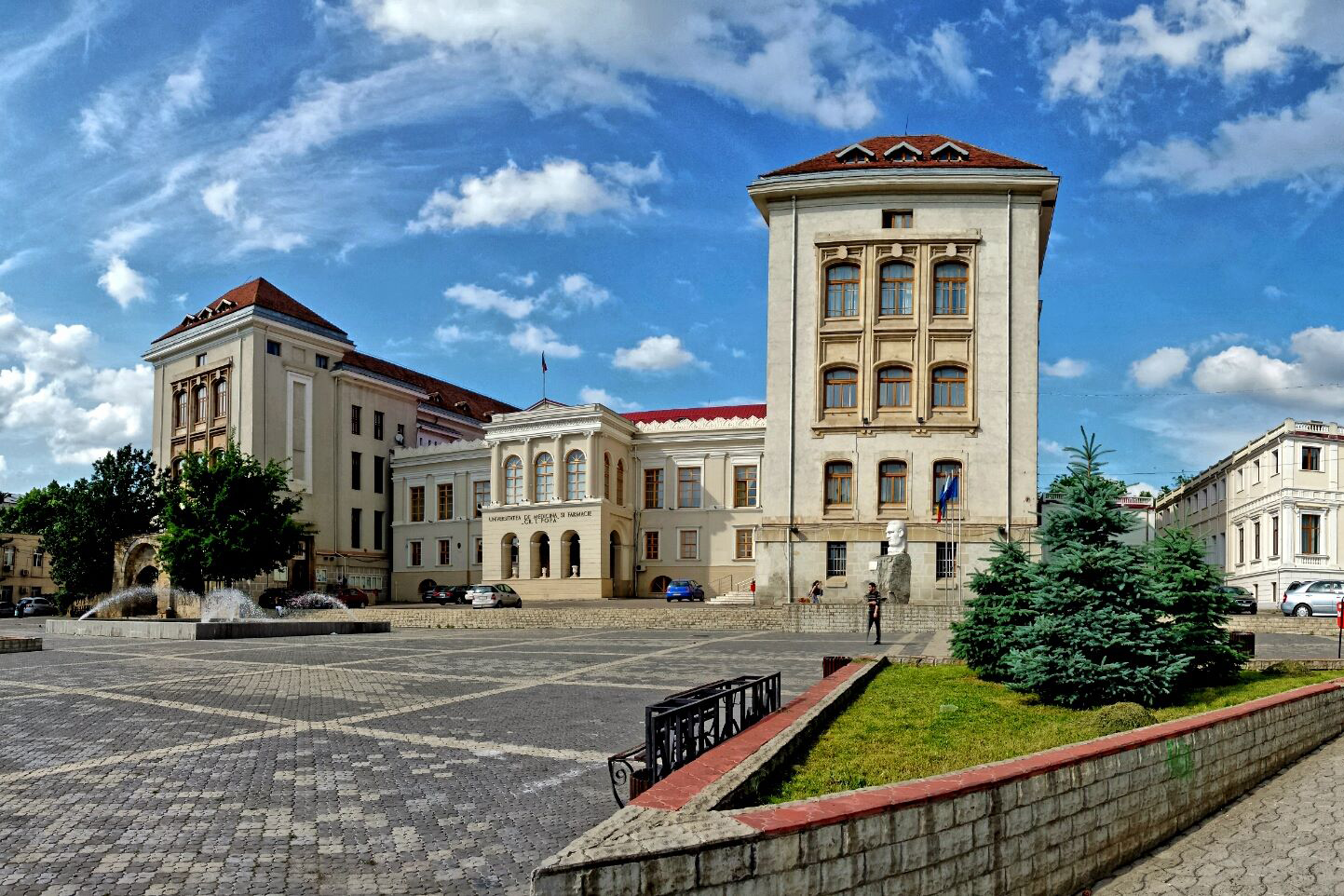 "Grigore T. Popa" University of Medicine and Pharmacy of Iasi – THE UNIVERSITY OF THE FUTURE
"Grigore T. Popa" University of Medicine and Pharmacy has an honored heritage of academic excellence dating back to its founding in 1879. Thus, over 140 years of excellence in education all gathered in Iasi, an enlightening breeding ground, the cultural capital city of the European Union Eastern border, also home to five state universities.
Important Dates in the History of Medicine, Happening in Iasi
In the early 1900s, Elena Densusianu Pușcariu is referred to as the first woman to qualify as a university professor of ophthalmology in the world
In 1901-1902, Marta Trancu Rainer entered the history of medicine as the first female surgeon in Romania
In 1909, the Romanian surgeon Alexandru Tzaicu performed the first self-surgery in the world
In 1935, Grigore T. Popa, the scientist whose name the university bears - discovered, together with the Australian Una Fielding, the hypothalamic-pituitary port vascular system, marking an important chapter in the history of Endocrinology
"Grigore T. Popa" University of Medicine and Pharmacy of Iasi is today the only Romanian medical university included in Times Higher Education World University Rankings and also in the Top 500 Shanghai, Top 25 U-Multirank Publications Interdisciplinary.
Faculty
Over 800 faculty members dedicate their efforts to teaching and training the students to become excellent medical specialists.
Students
"Grigore T. Popa" University of Medicine and Pharmacy of Iasi accommodates an excellently diverse student body. Of the more than 11,000 students, master students, PhD students or residents, over 2,500 of them come from 50 different countries, making it one of the most cosmopolitan higher education institutions in Europe.
Alumni
More than 100,000 alumni in the last 10 academic years (2009-2019), over 75,000 in Romania, and over 25,000 in 85 countries from Europe, Asia, Africa and the Americas.
Faculties
"Grigore T. Popa" University of Medicine and Pharmacy of Iasi encompasses four faculties: Faculty of Medicine, Faculty of Dental Medicine, Faculty of Pharmacy and Faculty of Medical Bioengineering. The diplomas and certificates issued by the University are recognized in all European countries, facilitating rapid integration of the graduates in foreign medical networks.
The Faculty of Medicine, the Faculty of Dental Medicine and the Faculty of Medical Bioengineering (Balneology, Physical Therapy and Medical Rehabilitation specialization) also offer study programs taught in English and French. Moreover, "Grigore T. Popa" University of Medicine and Pharmacy of Iasi study fees are highly accessible: for the 2020-2021 academic year the tuition fee is 5000 EUR/year with the Faculties of Medicine and Dental Medicine (6-year duration), and 3000 EUR/year for the Balneology, Physical Therapy and Medical Rehabilitation specializations, with the Faculty of Medical Bioengineering (3-year duration).
Clinical Practice
Studying in Iasi – one of the most important education and research centers in the Eastern European region and also the hub of medicine in Eastern Romania, - can have a big impact on your educational training. All medical students perform their clinical training in the main medical units of the city, like one of the largest hospitals in Romania, "Saint Spiridon" in Iasi, covering 29 clinical units, where approximately 38,000 patients are admitted annually.
In addition, the University has its own clinical facilities for dentistry and pharmacy. All these resources - partnerships with clinical hospitals, together with their own laboratories and clinical facilities - represent the guarantee that "Grigore T. Popa" University of Medicine and Pharmacy of Iasi is perfectly able to offer its students not only a solid support of theoretical knowledge, but also the appropriate set of practical skills, to complete their training as future professionals.
Free Health Insurance
In Romania, all university students up to the age of 26 benefit from free health insurance. In order to access medical services, students who come from EU member must show the European Health Insurance Card, the registration certificate and the portable document S1. Students from non-EU countries will need their student ID, Romanian residence permit and passport.
Modern Infrastructure
Teaching activities are carried out in educational units complying with all European standards. Amphitheaters and classrooms have been modernized, and recently one of the most advanced educational buildings in Iasi was opened – "Nicolae Leon", an impressive 13-story building, housing six amphitheaters, a 230-seat room hall and an IT documentation room, as well as a small café. The University holds various teaching and research spaces, such as the Central Library, the Simulation Center, the Advanced Center for Research - Development In Experimental Medicine or the Center For Modern Languages, but also a museum and reading spaces.