Sponsor Insight
Cultural Arts Academy Charter School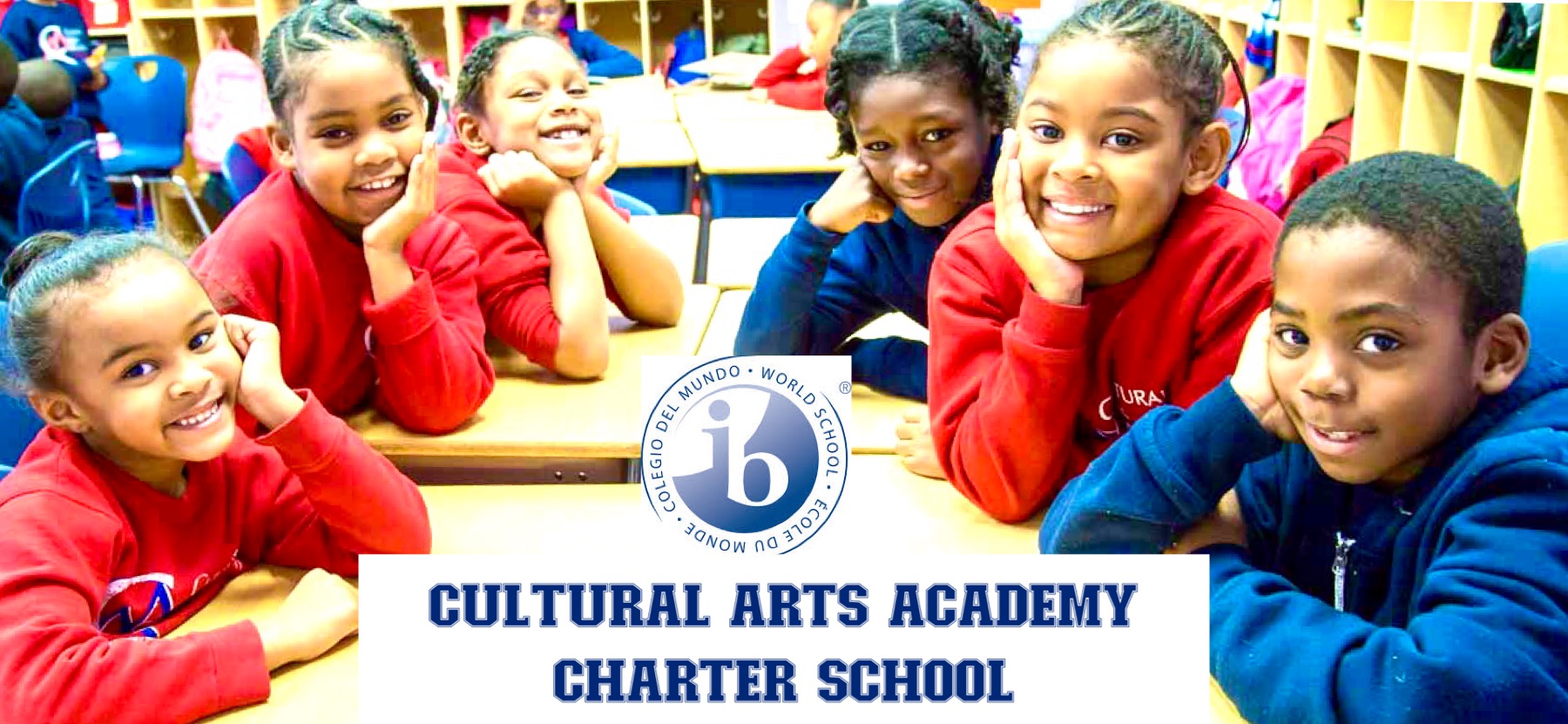 In the heart of one of the most underserved communities in New York state, in a renovated supermarket, is an idea called Cultural Arts Academy Charter School, a school where leaders grow up. Here, our students are actively engaged in the International Baccalaureate Primary Years Program, a rigorous academic curriculum that is virtually non-existent in neighborhoods with the demographics of Brownsville, Brooklyn.
Cultural Arts Academy Charter School offers a dynamic elementary education of both the mind and heart, focusing on developing the whole child. Our mission is to provide a college preparatory education, with exemplary cultural arts proficiency, to young leaders who will profoundly impact the human condition.Established eleven years ago, CAACS boasts two global recognitions; the prestigious authorization as an International Baccalaureate (IB) World School attained in 2019, and a Franklin Covey Lighthouse School designation, attained in 2017, for establishing an exemplary leadership model. Through these two designations, CAACS operates one synergistic global learning model, rooted in international-mindedness and leadership. Our goal is to fully prepare our scholars for college, career, and global citizenry, starting with instilling the foundational principle of open-mindedness, problem-solving, strong character, and intrinsic motivation. Establishing 21st century skills through project-based learning across all grade levels, equips our scholars with the necessary tools for success.
At the core of our school are the cultural arts. In an increasingly diverse and challenging world, it is critical that Cultural Arts Academy Charter School incorporate a culturally responsive curriculum like the International Baccalaureate Primary Years Programme. All scholars, from kindergarten through 5th grade, receive extensive education through the arts, including Dance, Drama, Music, and the Visual Arts. Learning through multiple forms of expression provides our scholars our scholars with a deep appreciation and passion for the arts across time periods and cultures, as well as an ownership of self-expression. The emphasis is on creativity designed to foster critical, reflective, and informed practice that helps our students understand and explore the diversity of arts across time, place, and cultures, and express themselves with confidence and competence. This year for our Grade 5 exhibition, PYP-X, our scholars worked vigorously on an intense unit of study on "Sharing the Planet". They used their leadership skills and creativity to put together amazing individual projects that focused on the "School of the Future". Our students explored sustainability, access to education, barriers to education for the disabled, and school funding. Their ideas were imaginative and creative, from creating a hydroponic garden outside the school to floating desks; everything had a purpose!
As the world begins to emerge from the global pandemic, the path forward in education is unstable and the direction is unclear. There is a need to design intuitive, innovative approaches to teaching and learning that breed new thinking and creative strategies to solve challenging, entrenched, and intractable global challenges with agility, and in the absence of information or predictability. True evidence of student learning, mastery, and success will not only come from their research-backed presentations, artistic performances, and creative projects, but through their ability to identify problems within the world around them and construct reasonable and effective solutions. This has been the value of the International Baccalaureate Primary Years Programme for our students. CAACS is proud of the self-motivation and agency our scholars have developed and exercised in their virtual learning experiences during the global pandemic. In June of 2021, our 5th grade class will graduate as flexible and principled thinkers, ready for middle school and beyond.