Sponsor Insight
Pine Street School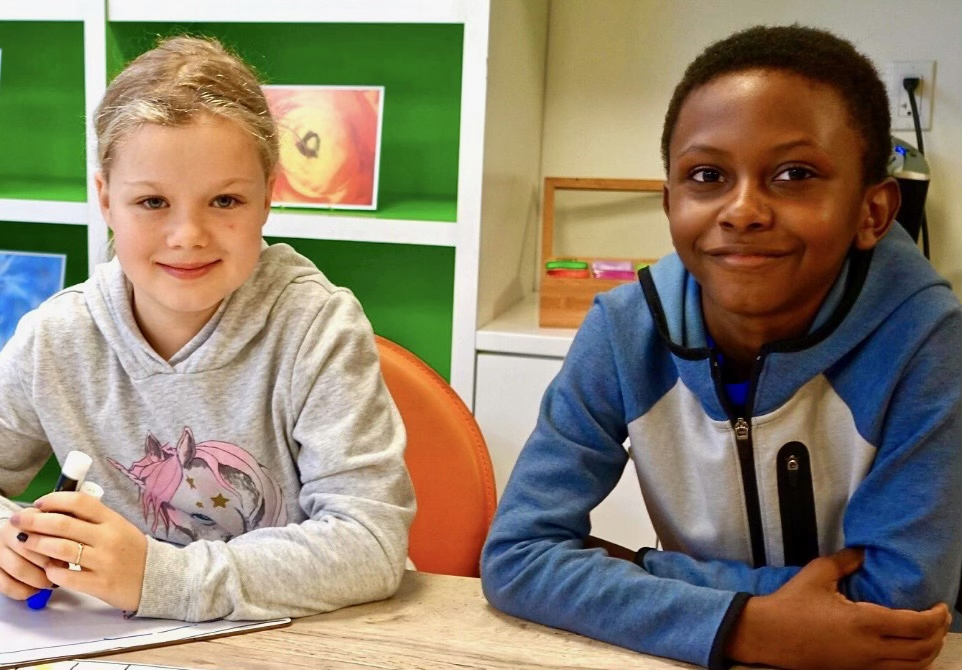 Pine Street School is New York City's most authentic and fully-accredited International Baccalaureate (IB) World School, offering a full immersion Spanish and Mandarin Primary Years Program to 200+ students from Nursery (2s) through 5th Grade.
Founded in 2013, Pine Street School is "future-focused" and prepares capable, confident, and responsible 21st-century world citizens by empowering students with academic and intellectual rigor, focusing on STEM, the arts, social justice, and sustainability education.
Our unique combination of Montessori and IB pedagogies within an immersion setting provides our early childhood students with a nurturing, student-centered, and potent preparation for the intellectual rigor of the IB program in elementary. Our fifth-grade families and students are supported in selecting, preparing for, and applying to excellent middle school programs anywhere in the world. Our graduates are accepted into their first choice of schools.
Enhanced by up-to-date educational research and the most respected instructional programs, we use scientific methods to actively involve our students in an inquiry-based transdisciplinary approach that honors how children learn, develops their natural curiosity and love of learning, prioritizes students' agency and identity, their technological fluency, and development of a more global perspective in order to inspire and support the next generation of changemakers in the world.
Daily language immersion is integrated into the IB's Program of Inquiry (POI) by intelligent design utilizing proficiency levels. This enables our IB trained, native-speaking faculty to connect the target language to the child's current learning, and maximize students' language learning in all grades, whether fluent or without prior language experience.
Pine Street School's music, art, and movement classes are similarly integrated into the POI. Our distinguished specialist teachers guide our integrated Fine Arts and Performing Arts Program across the school year. This highly-regarded "secret sauce" of our IB Program teaches the necessary skills that support creating versus consuming, and encourage creative thinking, confident voices, and original expression. Our integrated Fine Arts and Performing Arts Program are evident as you walk the halls of Pine which are bursting with colorful and robust student work.
21st century skills such as public speaking and critical analysis are evident as students present their summative assessments, participate in weekly assemblies, and at nine school performances, many of which are written and choreographed by the students.
Located at 25 Pine Street, we are conveniently located near public transportation in New York City's historic Financial District in Manhattan's culturally vibrant downtown area. We ensure that our students' learning experience is meaningful and relevant to them with our thoughtfully-designed programming. Our "City as a Classroom" approach takes advantage of local, current, real-world opportunities with frequent age-appropriate field trips.
As an international school, we welcome students from all over the world, and Pine Street School's warm and enthusiastic international community, commute from all parts of New York City and beyond. Bound together by the school's mission and values, our community of families and educators supports effective partnerships between home and school. Our families are informed, involved, and confident in their child's education with frequent progress reports, parent-teacher conferences, invitations to parenting workshops, classroom welcome time, school newsletters and events, and a standardized elementary student assessment three times a year.
Our year-round admissions season acknowledges our community's international nature with mid-year and summer applications and enrollments, depending on availability. Virtual and onsite tours are available and offer a complete overview of our program and a tour of our state-of-the-art campus. The entire admissions process can be handled virtually. Please visit our website and contact our admissions offices for more information and to schedule your admissions events. We look forward to sharing the extraordinary Pine Street School experience and community with you and your child.