Sponsor Insight
Purcell Marian High School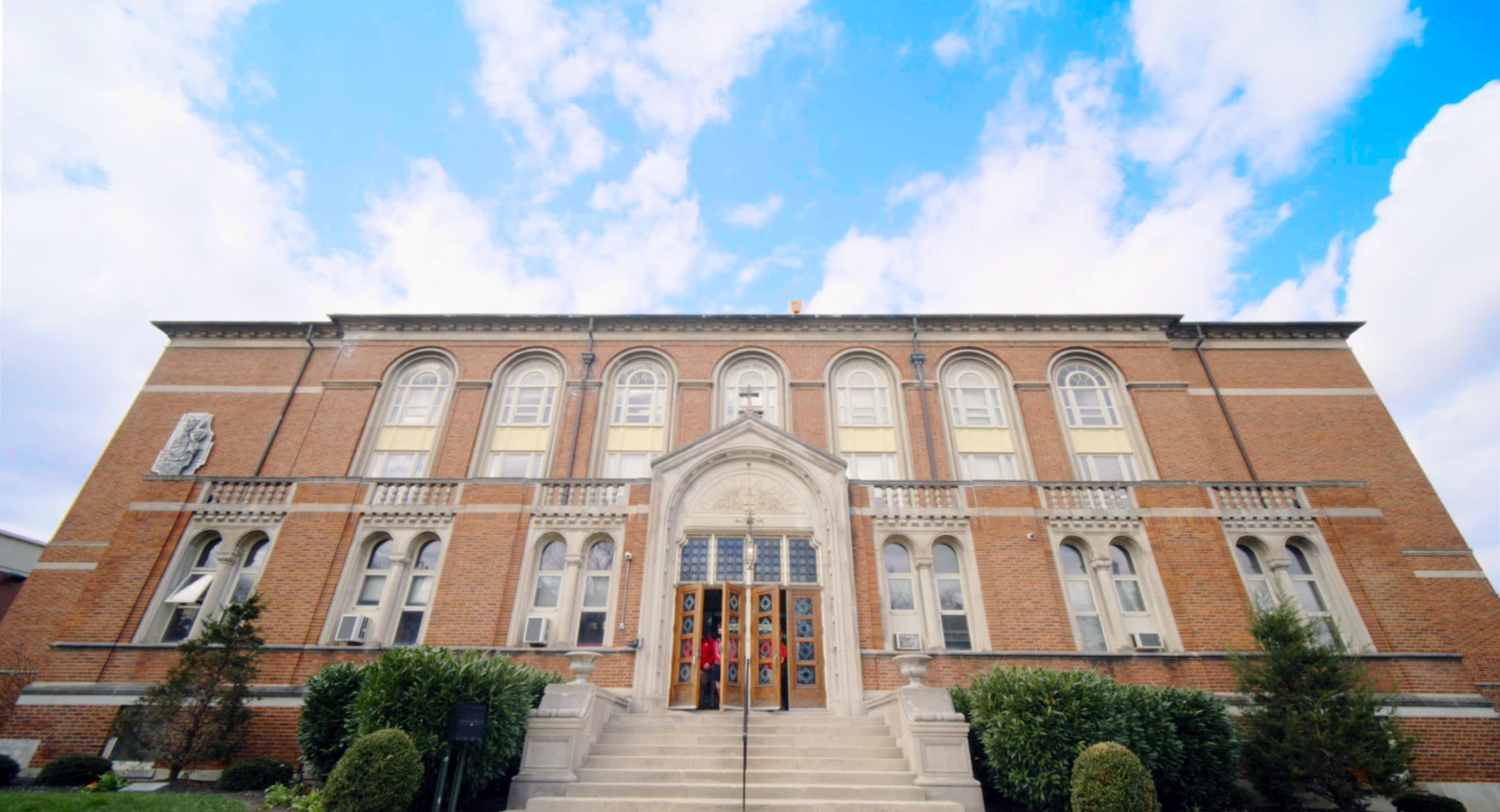 Purcell Marian High School is a historic Roman Catholic co-ed high school serving a diverse population of students since 1928. Partnering with the Marianists, Purcell Marian was founded to teach faith and prepare graduates for post-secondary professional opportunities in our ever-advancing world. Purcell Marian is an authorized International Baccalaureate (IB) World School, which challenges students to ask questions, think critically, and develop research skills proven to help them later in life.
For more than 90 years, The Castle on Hackberry Street in the Cincinnati city neighborhood of East Walnut Hills has been a keeper of Purcell Marian's milestones and memories. Founded on the faithful charisms of The Marianists, the Purcell Marian family of schools includes St. Mary, Marian, Regina, Purcell, and Purcell Marian High Schools. Together, we comprise one of the largest Catholic families (15,000+ strong) in Greater Cincinnati, serving a diverse population of students.
Purcell Marian is concentrated on inclusiveness and preparing our graduates for post-secondary professional opportunities in our ever-changing world through our International Baccalaureate Diploma, Career Initiatives Program, and Global Connections travel program.
Additionally, our school community is committed to values and traditions where friendships bloom across the boundaries of socioeconomics, gender, abilities, race, or religion, rendering our students uniquely positioned for successful futures.
Purcell Marian graduates enjoy an enlightened high school experience that gives them a unique advantage at graduation. Our tagline, "Together. Onward Cavaliers!" comes from the original Purcell fight song, embracing our combined history and encompassing the fundamentals that make us different by design.
The IB Program at Purcell Marian offers our students a more holistic education that instills in them the skills, knowledge, and outlook to succeed in the 21st century, both in their local community and in the wider world. It gives our teachers the opportunity to be a part of an international network of experts leading the field in education.
The IB Learner Profile describes a broad range of human capacities and responsibilities that go beyond academic success. Purcell Marian believes every student should develop these important attributes. These are the Characteristics of a Cavalier:
Asks questions until they find answers.
Cares about what happens at home and throughout the world.
Seeks the truth.
Shares their own story and listens to what others have to say.
Seeks justice and has the courage to take action when necessary.
Celebrates their roots, while appreciating the values and traditions of people from different backgrounds and cultures.
Is willing to step outside of their comfort zone and take risks to explore new concepts.
Takes time to think, reflect, and evaluate before acting.
Understands that we are called to serve and make a difference in the world.
Maintains satisfactory academic progress with a consistent grade point average.
The Purcell Marian Career Initiatives Program is a multifaceted program designed to inspire, engage, and support our students in determining their own futures. In order to leverage our students' prior experience with their integral, quality education, they need time and structure to engage in the critical work of self-determination and career exploration.
The program is designed for students to explore areas of potential future employment in a variety of different fields. We believe in the creative capabilities and intellectual prowess of our students. By exposing students to career-related studies, they are propelled further down the path of self-actualization and personal fulfillment in ways that enriches their high school experience by adding value and relevance to their studies.
Mission + Core Values
We cultivate the best in each for the benefit of all.
Rooted in the traditions of the Marianists and Sisters of Charity, we foster faith, hard work, and service to others.
We believe love inspires learning.
We believe every student is different and these differences strengthen our community.
We challenge our students to be open-minded risk-takers and engaged global citizens, who eagerly pursue knowledge and new experiences.