Sponsor Insight
The ICFAI Foundation for Higher Education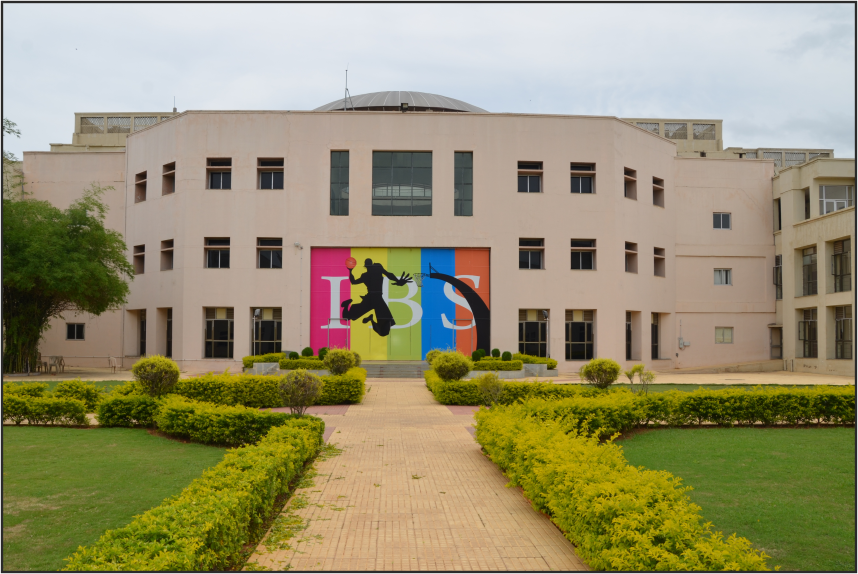 The ICFAI Foundation for Higher Education (IFHE), Hyderabad, India is a Deemed University, accredited by NAAC with A+ grade. The University offers UG & PG Programs in Management, Engineering, Law and Architecture and is known for offering high quality education through socially relevant curriculum; rigorous student centric academic delivery with focus on applied research by the faculty. The Campus at Hyderabad is lush green, spread across 92 acres and is fully residential, wi-fi enabled and equipped with state-of-art facilitates.
The University offers a wide variety of professional courses including MBA, BBA, B.Tech,
BBA-LLB (Hons.), BA-LLB (Hons.), LLM, B.Arch, M.Tech, Ph.D. Program [Full-Time and Part-Time], and Certificate Courses..
ICFAI Business School (IBS), Hyderabad, a constituent of IFHE has received the coveted accreditation from AACSB (Association to Advance Collegiate Schools of Business International). The ICFAI Foundation for Higher Education has been recognised as a "Prestigious Brand 2021" by Economic Times.
ICFAI has a large and well-qualified pool of exceptionally capable faculty members who come from a diverse range of fields such as academic, research, and industry experience. Besides giving personal assistance to students, the faculty members serve as mentors who stay with the students as they pave the journey towards unparalleled success. The faculty members are also involved in research and consultancy activities other than teaching. This gives the students much-needed confidence to reach out to the faculty members for any assistance.
Internships are unique to the Programs offered by IFHE and they help students gain real work experience critical to their success and prepare them to face the challenges of today's global competition. The Internship Programs ensure that linkages are developed and sustained with industrial and other organizations outside the world of academia. They serve as a formal method within the curriculum, to bring the realities of the world of work into the educational process.
The University has strategic tie-ups with foreign universities promoting academic, research collaboration. Further it has signed various MOUs with leading institutions.
ICFAI Case Research Centre that carries out research and develops case studies. Till date the center has developed more than 6500 cases and several award winning cases in the international arena. It ranks among the world's top three contributors to the repository, next to Harvard and INSEAD. More than 100 AACSB accredited schools use their case studies, which are taught in about 870 schools across 75 countries including INSEAD, Columbia University, Oxford and Cambridge.
ICFAI is also equipped with a wide range of indoor and outdoor sports facilities. This helps the students to cultivate the habit of playing sports and learning various skills like discipline, teamwork, cooperation, hard-work, etc. In addition, the classrooms and lecture theatres are designed to ensure that the learning experience becomes par excellence and effective. The classrooms are enabled with high-speed internet connectivity and audio visual tools that make learning easy. The NJ Yasaswy Memorial Library at the campus is equipped with latest software packages and large collection of books, CDs, videos, Indian and International journals, magazines and research reports relating to Management and allied subjects.
The student life at the University campus is an experience of one of a kind as it involves multifaceted growth. It is a tradition at IFHE to allow the students to become an integral part of the community by encouraging them to share their beliefs and ideologies openly. It is a place where students are motivated to foster a sense of acceptance towards one another so that they can get the best of all worlds.
The University has adopted a very systematic approach towards building the careers of their students through a Career Management Center. This interaction with the industry equips the career management team to provide suitable career planning to the students. It also helps to increase recruitments and maintain strong industry contacts.