Sponsor Insight
Why Are Private Schools the Best Option for Your Child's Future?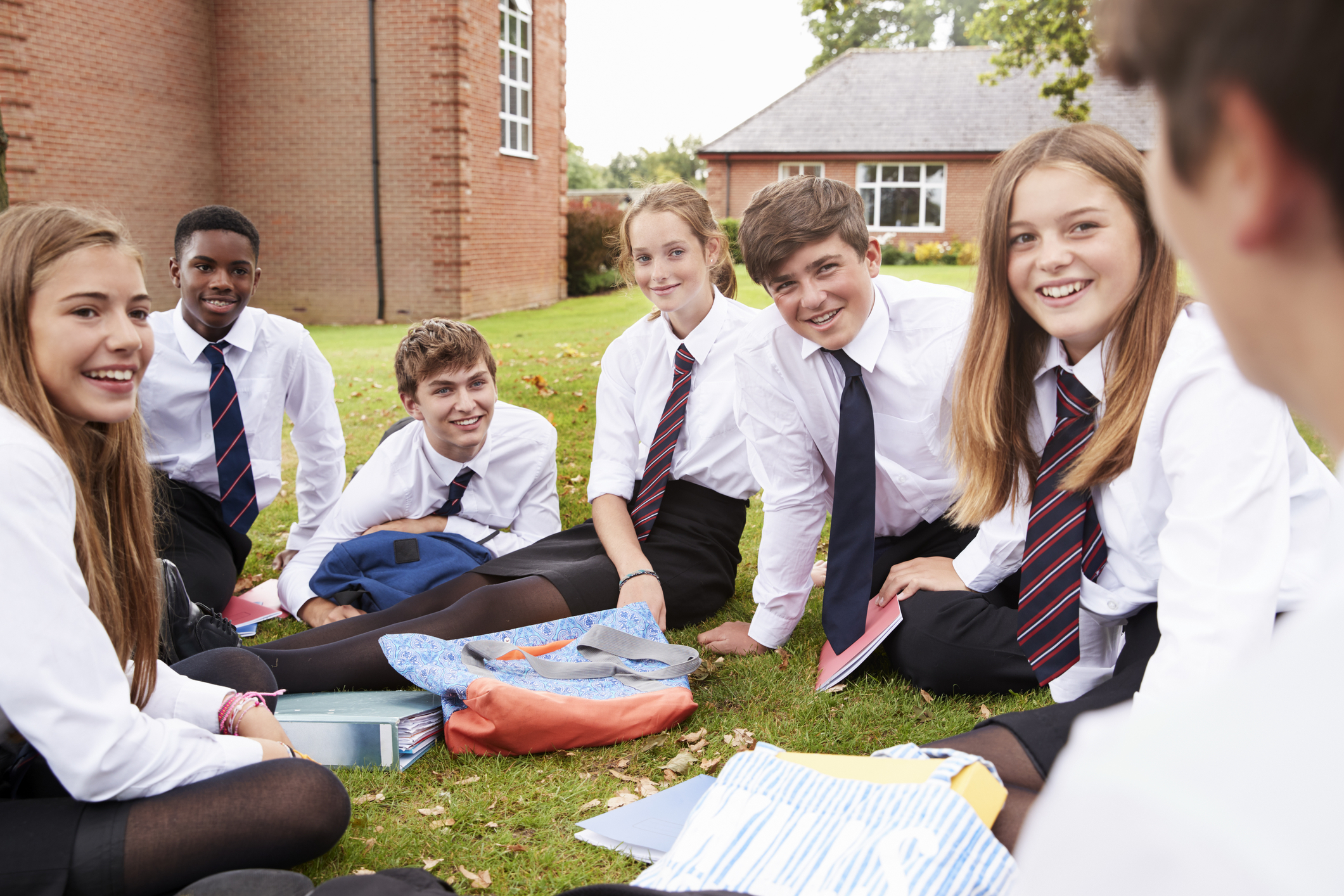 Education in the public sector can be a lottery for parents. If your child is to stay in the public school system, the school he or she attends will be solely determined by your zip code. This means that the academic results, average class size, teacher proficiency, pupil diversity and religious orthodoxy of your child's school will all be things that you, as a parent, cannot exercise any control over. As a public school has to cater for an extremely broad swarth of local students, it has to adapt a 'one size fits all approach', which can lead to an educational environment that doesn't cater to your child's wants and needs, or even your families' moral values. So, what are the other options?
Private schools provide parents with an alternative to the 'all things to all people' maxim that public schools have to adhere to. They can cater to specific academic specialties, provide a moral and religious structure for students, and, due to their income from fees, often have the facilities to allow students to gain a more thorough grounding in their academic, artistic or sporting pursuits.
Private Schools also shine in these important areas:
Greater parental involvement which helps foster stronger parent-child relationships, as well as better parental understanding of their child's progress at school.
Smaller class sizes, which means more individual attention from teachers for each student.
A diverse and highly qualified teaching staff who can pull on their experiences and accomplishments to inspire and engage with pupils more effectively.
More sophisticated and higher achieving pupils in your child's peer group, due to the academic selection process that private schools have in place.
Finally, and perhaps most importantly, the majority of the available evidence shows that a private education gives your child the best possible chance of realizing their academic potential. The National Center for Educational Statistics analyzed 4th grade students in private vs public and found that the mean reading score for private schools was 14.7 points higher than the average public school figure. The same study pegged the average private school mathematics score at 7.8 points higher than the average public school results. In addition, the same study at an 8th grade level saw a difference of 18.1 and 12.3 for reading and mathematics, respectively.
The American Heritage School's facilities contain high-level resources and technology enabling students to exceed their potential. Every student uses an iPad, and in the Lower School, advanced courses are offered in all subjects, including the Stanford University math program for accelerated students. STEM (Science, Technology, Engineering, and Math) is incorporated into classroom learning in new state-of-the-art Science & Engineering and Innovation Labs; and a Project Lead The Way (PLTW) curriculum enhances computer science instruction focusing on programming, creative thinking, student collaboration, and communication.
"American Heritage has diverse opportunities with many different pursuits to choose; finding your potential is almost guaranteed," said Kyle Robinson, M.D., AHS '07, B.S., Columbia University, '11. AHS alumni are notable leaders in their chosen fields who are generating positive differences in the world. They repeatedly attribute their successes to the strong education they received at American Heritage.
Find out more to the right.
Founded in 1804, Wilbraham & Monson Academy in Western Massachusetts was one of the first college-preparatory institutions to open its doors to students of all backgrounds and nationalities. Now, the Academy is being widely recognized as one of the most proactive in its response to the ongoing COVID-19 pandemic. WMA, as the Academy is known by its students and alumni, has gone above and beyond in ensuring the health and safety of its 400 middle, high school and postgraduate students as they returned to campus this fall and continue to participate in full-time in-person learning. The Academy also offers a true hybrid learning model: students can attend live classes remotely from anywhere in the world. This offering allows students to learn on campus or off, without sacrificing the private college preparatory experience.
This year is unlike any other year for WMA, but by utilizing an Entrepreneurial and Design Thinking foundation (similar to what is taught in the classroom) to guide a successful and safe reopening in the midst of a pandemic, the Academy will continue to adapt as necessary in the coming months.
Find out more to the right.
West Nottingham Academy, founded in 1744, is the longest-standing boarding school in the United States and one of the top private school educational institutions in the world. Located in northern Maryland, the 100-acre rural campus is only two hours from Philadelphia, Washington D.C., Baltimore, and New York City.
WNA offers a premiere education for high school-aged students from around the United States and the globe. With a student body of just over 100, West Nottingham Academy boasts representation from over 15 countries with more than 10 languages spoken within the student body and faculty. Led by Dr. Virginia Kennedy, Head of School, WNA offers students an array of rigorous and college preparatory academics—including three Signature Programs in STEM, art, the humanities, and environmental sustainability.
With customizable and individual academic curriculums, WNA prides itself on preparing students to attend some of the best colleges and universities in the United States.
Find out more to the right.
Conchita Espinosa Academy (CEA) is a private, independent, coeducational K3-8 school located on ten beautifully landscaped acres in southwest Miami-Dade County with four distinct facilities: the main school building, Early Childhood Learning Center, Conservatory of the Arts, and state-of-the-art multi-purpose sports field and track.
Since 1933, CEA has educated children under a consistent family leadership utilizing a unique philosophy and methodology developed and first put into practice by its founder, Conchita Espinosa. The Espinosa Method™ is designed to ignite students' curiosity and encourage their love of learning. CEA provides a comprehensive education in the arts, sciences and humanities in an environment where students can develop passion and character and enjoy the precious years of childhood. The K-8 educational model offers a dynamic, intimate and nurturing environment that supports student development and helps students grow into well-rounded, creative, and confident human beings. Each child is seen and respected as an individual, keeping the spirit of love and respect that is the trademark of CEA.
Find out more to the right.
Winston Preparatory School (Winston Prep), founded in 1981, is a network of campuses offering students with learning differences a highly individualized, holistic, and responsive education. Their unique, nationally-recognized model serves students through grade 12, along with offering a multi-faceted gap year program for students who are not yet ready for college or the workplace.
At Winston Prep, faculty carry out ongoing, in-depth assessments to cultivate a deep understanding of students, helping them to advance at a meaningful pace and giving them the tools to continue independently learning and growing. All seven campuses provide intense skill remediation while fostering independence, resilience, responsibility, and self-awareness. The campus locations include: two in New York City and one each in Connecticut, New Jersey, on Long Island, and our newest campus in the San Francisco Bay Area.
Find out more to the right.
Aspen Academy located in Greenwood Village, a southern suburb of Denver, Colorado, is a Pre-K to 8th grade independent school that focuses on next-generation education, leadership and entrepreneurial development and community strength and service.
Founded in 2005 by three women who were concerned that the United States' education system was not keeping pace with global changes, Aspen Academy was established to be a premier independent school, fostering students who are ready for more than just taking tests: they're ready to succeed in life.
The Academy has stayed true to its original values of be kind, do good, work hard, and make the world better. Class sizes remain small with an average of 16 students, and teachers use personalized instruction plans to build on children's individual strengths. Students are taught how to think, analyze, synthesize and collaborate, equipping them to compete in a global world as adults, with creativity and problem-solving skills.
Find out more to the right.
Founded in 1980 as a one-classroom preschool, FASNY has evolved to become an international and bilingual N-12 day school educating more than 700 students on three campuses in Mamaroneck and Larchmont, New York. It is the only school in the New York metropolitan area accredited to offer both the International Baccalaureate (IB) diploma and the French baccalaureate. All students also graduate with a New York State high school diploma. As of September 2020, FASNY offers an International Program for grades 1-8 with no previous French required.
FASNY teachers are committed to creating an environment that is nurturing yet challenging, one that encourages students to flourish intellectually, emotionally, and ethically. A combination of French and American traditions are hallmarks of school life, as are the arts, music, athletics, and community service; local and international trips; and 20+ club offerings. College acceptances represent a wide range of schools in the United States, Canada, the United Kingdom, France, and other European nations.
Find out more to the right.
Located on a wooded, 110-acre campus, just outside of Baltimore, Maryland, Garrison Forest School offers a co-ed preschool, an all-girls experience from kindergarten through 12th grade and a national and international boarding program for grades 8 through 12. At Garrison Forest School, they recognize that every one of their nearly 500 students has a unique path to success, and that their community is built around supporting and empowering them through their journey. In their all-girls K-12 environment, they help each girl find her individual path, give her space and support to explore and grow and challenge her in ways that develop her authentic voice.
Their motto, Esse Quam Videri, "To Be Rather Than To Seem," has inspired their community since Garrison Forest School's founding in 1910. And today, it inspires their Core Values: Be Authentic. Be Brave. Be Compassionate. Be Curious. Be Spirited. These shared values guide how they teach and learn, connect and collaborate, serve and succeed.
Find out more to the right.
Green Meadow Waldorf School is located in Rockland County, NY (about 20 miles from Manhattan) and is one of about 300 Waldorf Schools in the United States and approximately 1,000 Waldorf Schools internationally. Rather than teaching to the test or adhering to Common Core standards, the Waldorf curriculum fosters independent, critical thinking and problem solving, develops ethics and morality, and promotes true joy in learning. Waldorf students experience the journey of childhood without having that spark of curiosity and creativity extinguished.
They offer busing from NYC and Westchester County, NY, and serve students from birth to 12th grade, who join them each day from about 90 towns in 13 counties. During the COVID-19 pandemic, they have implemented thoughtful health and safety measures, allowing their 220 students to be in-person, on campus.
Find out more to the right.
The International School of Los Angeles is a non-profit, independent, international preschool through 12th grade school committed to bilingual education and academic excellence in a nurturing environment that encourages personal initiative, creativity, and curiosity. The School's mission is to develop bilingual critical thinkers who are open-minded, confident and caring, and equipped to thrive in a diverse, competitive world.
With five Los Angeles-area campuses, and over 1,000 students, the school holds accreditation from the French Ministry of Education, the Western Association of Schools and Colleges (WASC), the California Association of Independent Schools (CAIS), and the International Baccalaureate® (IB), and is a member of the National Association of Independent Schools (NAIS) and the National Honor Society (NHS).
Recognized as one of the most academically challenging private high schools in the United States, the International School of Los Angeles has been leading the way in bilingual education for more than 40 years.
Find out more to the right.
Nestled amongst the golden hills that characterize Northern California, seven Hungarian monks from Pannonhalma chose a perfect spot to found the Woodside Priory School in 1957. Long before technology created the innovation capital we know today, Priory was educating young men and women through the Benedictine tradition that has served societies for over 1,500 years. Today, 375 students call Woodside Priory home. With a middle school (grades 6-8) and offering students with an option to join either or day or boarding program in the Upper School (grades 9-12), they assist all students in creating meaningful and balanced lives, developing as lifelong learners and stewards, and productively serving a world in need of their gifts. Woodside Priory is where technology and Benedictine tradition meet to provide a unique experience for students ready for something more than academic rigor.
Balance and meaning describe the Priory way, essential in a region where innovation does not sleep. Priory provides a healthy and supportive environment where students can pursue their passions freely and be celebrated and recognized for who they are.
Read more to the right.
King School seeks more than achievement for their students. They open minds and spark courageous thinking. Every day, their students discover and forge their unique paths to excellence, as they teach, guide, and cheer them on. Because when they set better standards for both the experience and outcomes of education, students cultivate the insights and heart to own their future.
When children are told there are only a few achievements worth striving for, and that their friends are really their competitors, their creativity and independence are stifled. At King, they set a better standard by daring young people to ask more of their education than a race to the finish. Their way to 'be your best' means amplifying students' passions and uncovering the talents they don't yet know they have. King students celebrate achievement within community, and know that their King experience will take them wherever they want to go.
Read more to the right.
For more information on Educational Insight Sections please contact inquiries@insight-team.com