Sponsor Insight
Garrison Forest School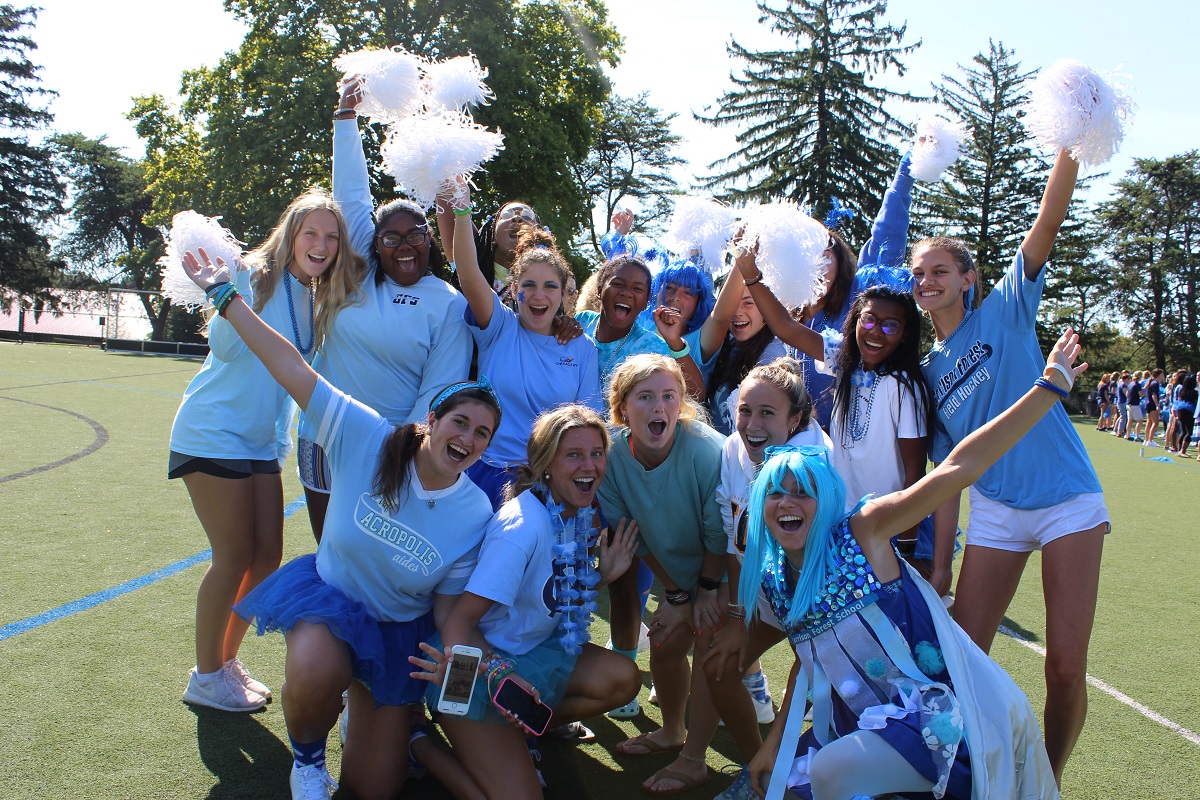 Located on a wooded, 110-acre campus, just outside of Baltimore, Maryland, Garrison Forest School offers a co-ed preschool, an all-girls experience from kindergarten through 12th grade and a national and international boarding program for grades 8 through 12. At Garrison Forest School, we recognize every one of our nearly 500 students has a unique path to success, and our community is built around supporting and empowering them through their journey. In our all-girls K-12 environment, we help each girl find her individual path, give her space and support to explore and grow and challenge her in ways that develop her authentic voice.
Our motto, Esse Quam Videri, "To Be Rather Than To Seem," has inspired our community since Garrison Forest School's founding in 1910. And today, it inspires our Core Values: Be Authentic. Be Brave. Be Compassionate. Be Curious. Be Spirited. These shared values guide how we teach and learn, connect and collaborate, serve and succeed.
Be Authentic. Every girl is encouraged to not only find her voice here, but to use that voice to serve and shape the world. From their earliest start, students are encouraged to embrace a growth mindset that helps them learn from mistakes, try new things and find their passions. Educating girls is our mission, and a large part of our comprehensive program is instilling the confidence to be—and be appreciated for beingyour true self.
Be Brave. Whether on the stage performing or presenting, stepping into one of many leadership roles on campus, taking on responsibility by living in one of our dorms or making your mark on our fields and within our equestrian arenas—we offer a nationally recognized equestrian program, including one of only two polo programs in the country—being a Garrison Girl means having a supportive network who will help you achieve your goals.
Be Compassionate. Service is a hallmark of the Garrison experience, and students in all grades find opportunities to engage in meaningful service work—here in our Baltimore community and beyond. Upper School students can participate in the Service League community outreach program or serve communities abroad as part of the Jenkins Fellows Program. Within our own campus, girls cheer on one another and celebrate their accomplishments.
Be Curious. Our academic program is challenging and broad, giving girls the ability to truly dig deeper into topics that interest them. In our Lower School, outdoor learning is incorporated as an intentional part of the curriculum, across subjects, from science experiments to outdoor art displays to play and relaxation time. Through grade-level signature programs, collaborative projects and community engagement, our Middle Schoolers focus on their power to make a difference in the world, examine their potential as future leaders and explore complex issues with a global lens. Our Upper School students move through a rich core and electives program into Honors and Advanced Placement options as they become leaders in the school community. From robotics to art portfolio to a partnership with Johns Hopkins University that gives Upper School girls an opportunity to work in research labs alongside Hopkins mentors, there are endless opportunities for students to find their place. Robust and enriching athletic, art and co-curricular options round out their experience.
Be Spirited. Our community has a palpable, shared enthusiasm that generates an atmosphere of pride and spirit that energizes our entire campus. While spirit competitions between our Light Blue and Dark Blue spirit teams are a source of fun and pride, the real heart of "Garrison spirit" is in a deep love and appreciation for the school that unites students, alumnae and community members.
With an academic philosophy focused on the specific needs of young women, a campus that encourages creative learning and a joyful community spirit that lifts up each girl, Garrison Forest is a place where girls innovate, create and lead with confidence.