Sponsor Insight
Wilbraham & Monson Academy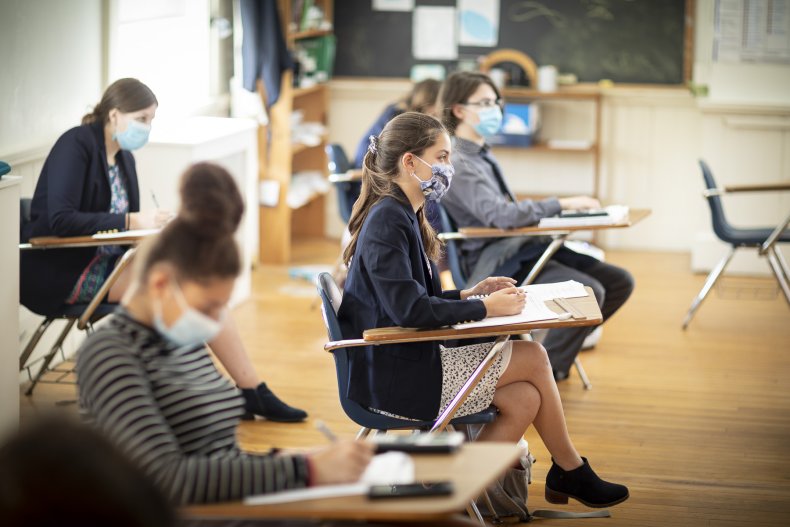 Founded in 1804, Wilbraham & Monson Academy in Western Massachusetts was one of the first college-preparatory institutions to open its doors to students of all backgrounds and nationalities. Now, the Academy is being widely recognized as one of the most proactive in its response to the ongoing COVID-19 pandemic. WMA, as the Academy is known by its students and alumni, has gone above and beyond in ensuring the health and safety of its 400 middle, high school and postgraduate students as they returned to campus this fall and continue to participate in full-time in-person learning. The Academy also offers a true hybrid learning model: students can attend live classes remotely from anywhere in the world. This offering allows students to learn on campus or off, without sacrificing the private college preparatory experience.
Nestled on 400 acres of beautiful New England landscape and in the small town of Wilbraham, Massachusetts, WMA began planning for the 2020-2021 academic year in the spring. Layering precaution on precaution, the Academy relies on basic safety measures: at least 6 feet social distancing, required mask-wearing and hand-washing, in addition to twice-weekly COVID-19 PCR testing for all students, faculty and staff. Mask-free zones have assisted in creating some normalcy for students and faculty alike to socialize safely distanced from one another, while additional dining spaces have created more options for mealtimes. Social distancing in all areas of campus has been made possible through extensive renovations that transformed the campus' meeting places and unused areas. The ventilation systems have also been updated with ionizers and hospital-grade air purifiers in all buildings and dorms.
Known for its signature Entrepreneurship, Economics & Finance programming, state-of-the-art Mark R. Shenkman Trading Center and representation of more than 30 countries in the student body, WMA also offers countless afternoon and athletic programs, an advisor program, college counseling and extracurricular clubs and leadership opportunities.
WMA's Entrepreneurship, Economics & Finance courses provide introductory and advanced courses for students along with the opportunity to apply foundation concepts to explore and learn real-world critical thinking skills in entrepreneurship, economics and finance. Students taking these courses will learn key financial concepts, investment tools and the foundations to building an investment portfolio, all while increasing their knowledge in financial literacy and global economics. They will also learn how to think and act like entrepreneurs: planning, implementing and evaluating real-world programs including for profit and non-profit organizations.
New to campus this year, the Athenaeum, WMA's new library and community space, opened this fall and has quickly become a student-favorite for completing coursework, studying in one of the quiet rooms or taking a break in between classes. In addition to the Athenaeum, our new 4,800 square foot Design & Fabrication Space will be ready for its intended use in September, 2021. Currently being utilized as additional socially-distanced classrooms, this multidisciplinary space is the next natural iteration of WMA's growing STEM program. The state-of-the-art lab will house a digital printing, cutting and fabrication area including 3D printers, 3D Scanner and a laser cutter, a machine shop complete with a HAAS CNC mill and lathe, a well-equipped wood and composite shop, two robotics bays with computer-aided design and programming stations, a design studio for textiles and photography, and much more.
This year is unlike any other year for WMA, but by utilizing an Entrepreneurial and Design Thinking foundation (similar to what is taught in the classroom) to guide a successful and safe reopening in the midst of a pandemic, the Academy will continue to adapt as necessary in the coming months.