Sponsor Insight
Woodside Priory School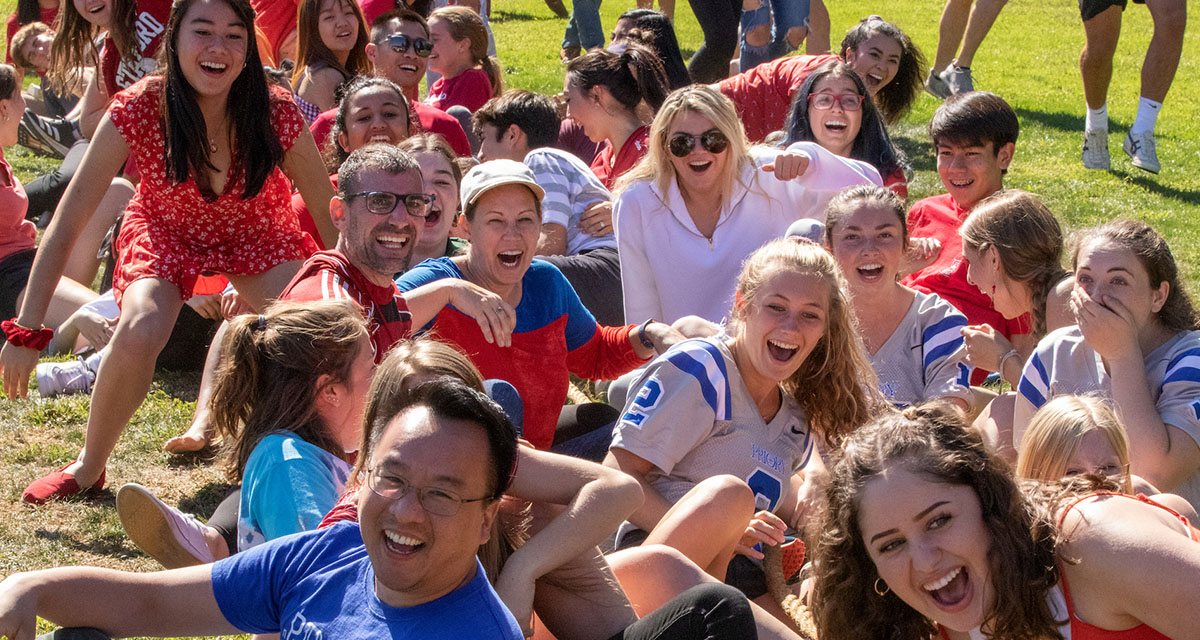 Woodside Priory School
In the West and nestled amongst the golden hills that characterize Northern California, seven Hungarian monks from Pannonhalma founded Woodside Priory School in 1957. Long before technology created the innovation capital we know today, Priory was educating young men and women through the Benedictine tradition that has served societies for over 1,500 years. Today, 375 students call Woodside Priory home. With a middle school (grades 6-8) and offering students with an option to join either or day or boarding program in the Upper School (grades 9-12), we assist all students in creating meaningful and balanced lives, developing as lifelong learners and stewards, and productively serving a world in need of their gifts. Woodside Priory is where technology and Benedictine tradition meet to provide a unique experience for students ready for something more than academic rigor.
Our academic curriculum nurtures intellectual curiosity and exposing our students to new ideas and activities. Our college preparatory curriculum offers various options, including over 20 Advanced Placement (AP) courses and math courses that are offered within the 2nd year of college. As a Catholic Benedictine school, Priory students also study theology through seminars such as world religions, bioethics, and Pop goes Religion. It is common to hear class discussions spill out into Schilling Square, juxtaposing the tranquility that the town of Portola Valley provides us daily.
Our 50-acre campus creates opportunities for our students that inspires them to participate in over ten varsity sports. Electives offerings commonly splinter into unique club opportunities such as our robotics program, housed in our LaureL STREAM Center. In fact, inspiration comes in many forms at Priory, with our students trying their hand at glassblowing, forging metal, and programming robots. Many students find their voice within our performing arts program, belting out a song or two in the biennial school musical to a captivated audience of peers and family in the Rothrock Performance Hall.
Occasionally, student-led initiatives have catalyzed meaningful change within our community. Efforts by the student-led Sustainability Club resulted in the creation of a broader strategic plan for a greener campus and reduction of our footprint on the environment. These collective changes resulted in our campus deriving 30 to 40 percent of our energy from solar panels installed across campus. We have also contributed to countywide efforts to measure air quality by installing monitoring sensors and created a renewed interest in food sustainability through the completion of the 9,000 square-foot Franklin Garden. Priory's sustainability efforts were recently recognized by the U.S. Department of Education Green Ribbon Schools program.
Originally founded as a boarding school, today's residential program attracts students worldwide to Woodside Priory. Minutes from Palo Alto and world-class institutions like Stanford University, 50 boarding students call Priory their home away home every year. Boarders are encouraged live healthy lifestyles through habits such as adequate restful sleep and physical activity. Still, we understand the needs of our boarding community are different to our day students. To complement their day experience, boarding students have Residential Faculty to serve as their after school-hours advisor, tutor, mentor, or a sympathetic ear. They also lead boarding students on weekend adventures, including surfing trips on the Pacific Coast or skiing in Lake Tahoe. Boarding students learn to appreciate the geographic diversity that Northern California provides!
Balance and meaning describe the Priory way, essential in a region where innovation does not sleep. Priory provides a healthy and supportive environment where students can pursue their passions freely and be celebrated and recognized for who they are. When our students graduate, they attend many different colleges and universities across the U.S. and abroad. Still, it is through our values of community, hospitality, individuality, integrity, and spirituality that Priory alumni join society understanding the importance of stewarding their gifts to serve the communities they join. They lead knowing that their Benedictine education taught them to listen with the ear of their heart, as Saint Benedict taught centuries ago.