Sponsor Insight
California College of the Arts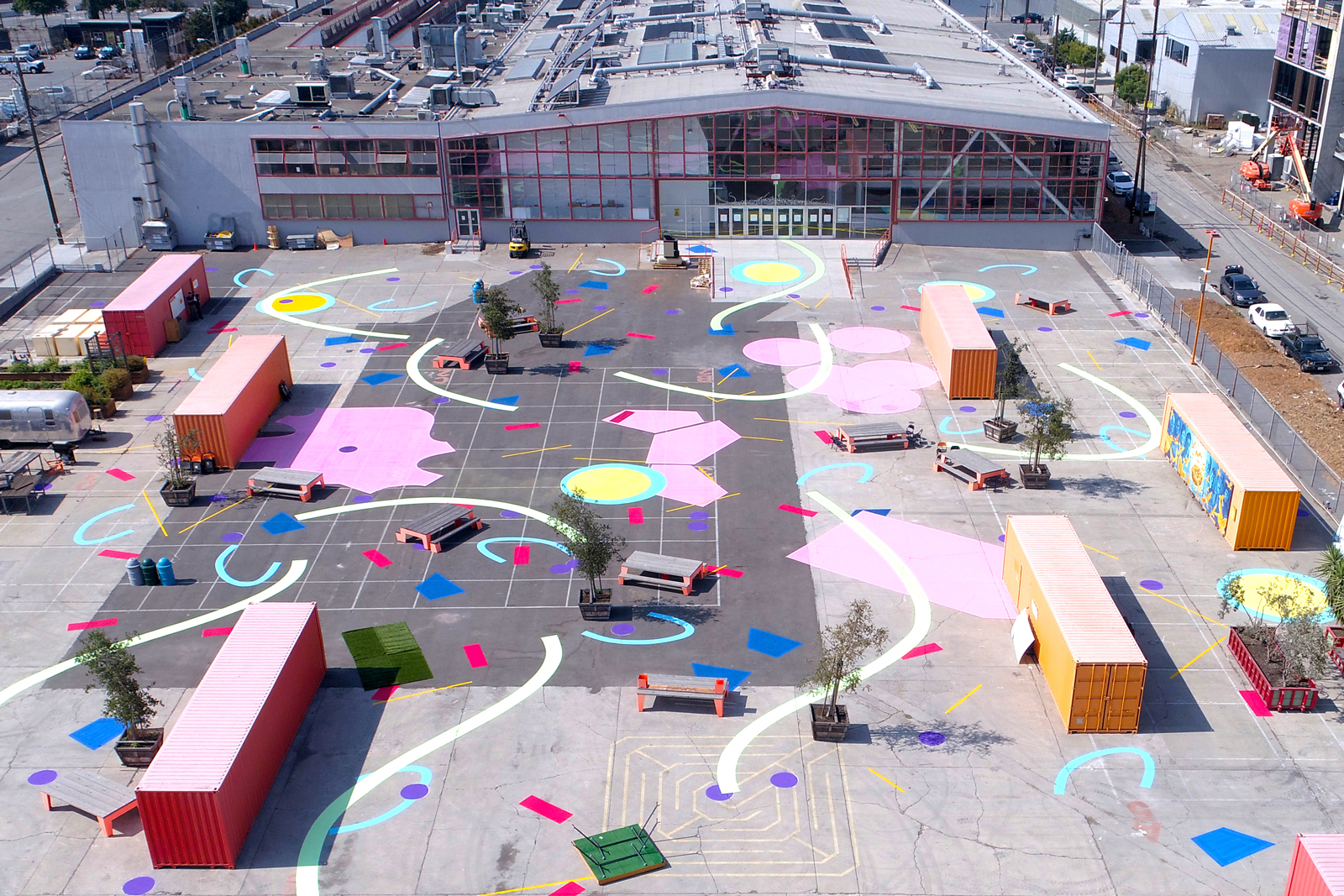 At California College of the Arts (CCA), we believe that architecture and interior design are creative disciplines that can positively impact the world. Our students translate this belief into direct action as they respond to urban issues in San Francisco—a global city that operates as a testing ground for our ideas. Alongside award-winning faculty and industry experts, students explore complex challenges that intersect multiple fields of knowledge, including design strategy, material science, historical preservation, and urban planning. Our emphasis on real-world collaboration and community engagement prepares students to be both creative problem solvers and versatile leaders.
The Architecture Division at CCA has two undergraduate programs focused on critical thinking and creative making. Uniquely positioned within a world-class school of the arts, our students draw inspiration from open dialogue with many different practitioners on campus. They also have access to a range of cutting-edge facilities and CCA Architecture's five research labs.
The Bachelor of Architecture (BArch), a five-year, NAAB-accredited, and STEM-designated professional degree, connects students to different modes of architectural practice. BArch students combine a foundational education with skills in building technology, design media, history/theory, and material experimentation. During their final two years, they pursue their specific interests within advanced studios where they experience the power of architecture first-hand, from experiments with material and form to designing complex urban projects.
The BFA in Interior Design leverages opportunities in the Bay Area to test ideas about collective living, the future of the creative workplace, and sustainable material practices. A four-year, accredited professional degree, Interior Design is highly interdisciplinary, integrating related disciplines to help students achieve an artistic, technological, and material approach to their practice. They investigate everything from animation to ceramics, textiles to furniture, and industrial design to interaction design. Advanced interdisciplinary studios, which faculty often lead in partnership with local nonprofits and manufacturers, ask students to synthesize their critical thinking and design skills as they create materials and environments for the public sphere.
Our two graduate programs, the Master of Architecture (MArch) and the Master of Advanced Architectural Design (MAAD) provide students with the tools they need to address today's pressing issues, such as housing affordability and rising sea levels, as well as the strategies to imagine alternate futures. Whether prototyping ecologically resilient structures or making robots that can build and draw, students ask how their decisions affect the environment, communities, and the planet's scarce resources.
The MArch program, a three-year, NAAB-accredited, and STEM-designated professional degree, is open to students from any degree background and is uniquely focused on digital craft, urban research and activism, full-scale fabrication, and experimental history. Fundamentally collaborative, the program presents architecture as a creative practice where material and formal experimentation meets social engagement and technological innovation. By merging the rigorous testing of an engineer with the visionary ideas of an artist, students graduate prepared to be leaders capable of orchestrating unexpected solutions.
The MAAD program is a post-professional, STEM-designated degree that emphasizes experimental design practice. Over the course of one intensive year, students focus on topical design projects or independent research through mentored study and a range of elective offerings in one of three research concentrations—Digital Craft, Experimental History, or Urban Works—that are associated with CCA's renowned research labs. The MAAD program uses the urban laboratory of San Francisco to explore emerging domains of practice that move beyond traditional notions of architecture to affect social justice and ecological vitality on a local, regional, and global scale.
The role of the architect and interior designer intersects science and art. It's a creatively fulfilling and professionally promising role that's in demand across multiple fields. At every turn, we empower our students to positively impact people's lives and the world they live in through innovative solutions and visionary leadership.