Sponsor Insight
Thomas Jefferson University College of Architecture and the Built Environment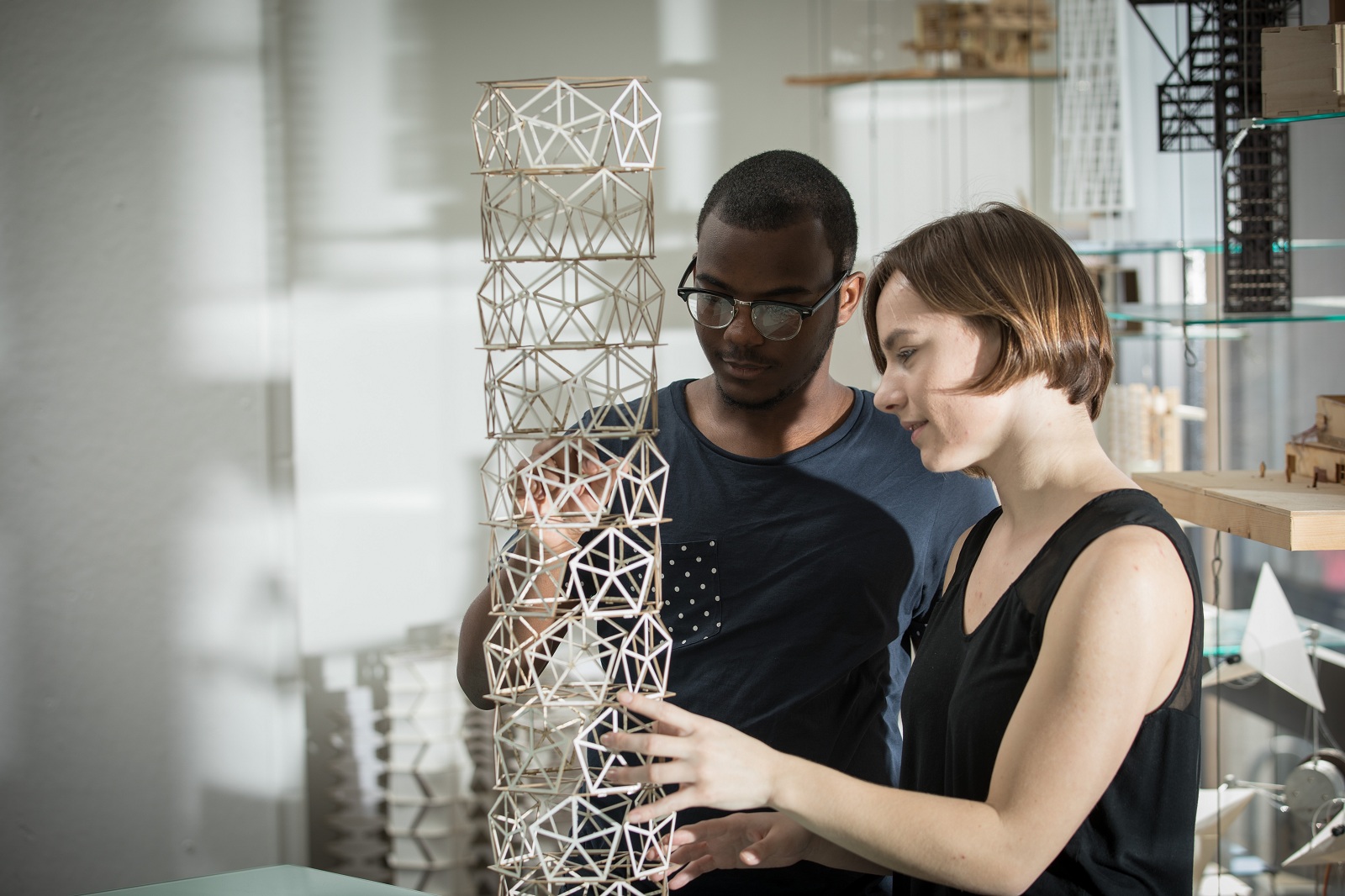 Thomas Jefferson University is known for crossing disciplines to reimagine the way students learn with an approach that is collaborative and active; global; integrated with the profession and industry; and technology enhanced. Jefferson delivers high-impact professional education in 160 undergraduate and graduate programs to 7,800 students in architecture, business, design, engineering, fashion and textiles, health, humanities and science.
The award-winning College of Architecture and the Built Environment is committed to educating the next generation of leaders in the architecture and allied professions as stewards and innovators of the built environment for a socially equitable and sustainable future. Our curricula emphasize specialized knowledge unique to each discipline, paired with interdisciplinary collaboration that prepare students for practice in the global market.
With its thriving design and construction industries, Philadelphia serves as our urban lab, furnishing students with professional experiences in a vibrant metropolitan area. Our college partners with major corporations, local communities and nonprofit organizations, supplying a broad range of real-world projects and networking opportunities. Our dynamic approach to education and emphasis on social equity, sustainability and design excellence equip our graduates with a competitive edge, poised to become innovative leaders in sustainable practice.
The architecture and design disciplines are comprised of a vibrant community of more than 1,300 students on our beautiful East Falls Campus, only 10 minutes from Center City, Philadelphia. Our maker and active-learning spaces provide an unparalleled hub of creativity, talent and innovation in which to pursue professional careers. In fact, we consider our students to be professionals from day one.
At Jefferson, we are committed to providing a forward-thinking education that results in our students and faculty winning numerous regional, national and international awards. In four of the past five years, our students have won the prestigious John Stewardson Memorial Fellowship Competition in Architecture. Our interior design program has also won numerous awards in the PA/NJ/DE International Interior Design Association (IIDA) Competition for nearly a decade—sweeping the top three places at times.
We have built our strong tradition and reputation for cutting-edge architecture and design education for more than 35 years. With our expanded education ecosystem—industry engagement, study abroad and internships—opportunities for our architecture students have gone global. Our unique approach to teaching and learning is providing students with unprecedented possibilities for success.
We improve lives—designing and building a better world. Learn more about all our programs and apply today at Jefferson.edu/CABE.
Bachelor of Architecture
The award-winning Bachelor of Architecture is a five-year, STEM designated, professional degree program accredited by the National Architectural Accrediting Board (NAAB). As architectural practices evolve rapidly to meet new environmental, economic and societal challenges, our curriculum's unique focus on market-driven innovation and sustainability gives students a competitive advantage in the profession.
BS in Construction Management
This is a STEM-designated program and ABET accredited by the Applied and Natural Science Accreditation Commission. The industry-centered curriculum prepares students for leadership roles in this challenging, multi-faceted, competitive field.
BS in Interior Design
The top ranked Interior Design program is accredited by the Council for Interior Design Accreditation (CIDA). Students are prepared to be independent thinkers, innovative problem solvers, collaborators and leaders with high standards of professionalism, integrity and excellence in design.
Bachelor of Landscape Architecture
With the mission of sustainable design, the LAAB (Landscape Architecture Accreditation Board) accredited program is driven by an innovative and collaborative curriculum to create outdoor spaces that connect the human experience to the environment.
BS in Architectural Studies
This pre-professional program allows students to focus on building technology, delving into methods of making and constructing buildings and environments, or historic preservation exploring the rehabilitation and documentation of architecture and sites.
Graduate Programs
The College of Architecture and the Built Environment also offers graduate degrees and certificates in Architecture, Construction Management, Geospatial Technology for Geodesign, Historic Preservation, Interior Architecture, Real Estate Development, Sustainable Design, Sustainability Leadership and more.
Learn more at Jefferson.edu/CABE.