Sponsor Insight
New York Institute of Technology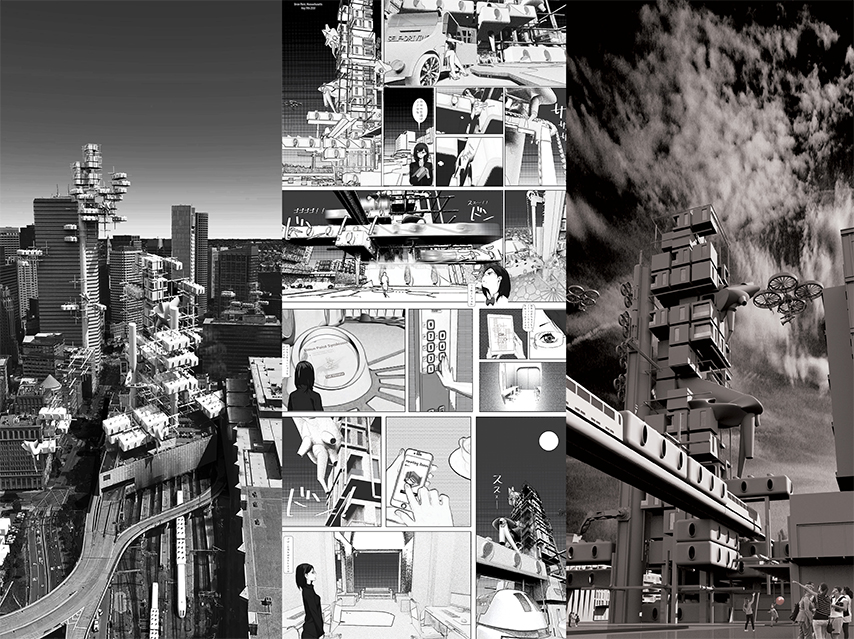 The School of Architecture and Design at New York Institute of Technology delivers a unique technology-infused professional design education at our campuses in New York City and Long Island. We offer innovative, in-demand degrees in Architecture, Architectural Technology, Urban and Regional Design, Computational Technologies, Health and Design, and Interior Design.
OUR PROGRAMS:
Bachelor of Science in Architectural Technology (B.S.AT)
Our four-year, 132- credit program, recognized by the National Council of Architectural Registration Board (NCARB), creates a path to in-state professional licensure. It prepares students with advanced skills and expertise in architectural design, building technology, digital modeling and fabrication, and project integration and management, with the option of a major concentration in construction management. Graduates are eligible to apply to our two-year Master of Architecture program (see below).
Bachelor of Architecture – B.Arch.
Our five-year, 160-credit Bachelor of Architecture, accredited by the National Architectural Accrediting Board (NAAB), is a rigorous studio-based program devoted to developing each student's talents, interests, and expertise. The studio sequence offers a hands-on educational experience that reinforce concepts and skills, promoting critical thinking and creativity. B.Arch. graduates can progress toward examinations for professional licensure.
Bachelor of Fine Arts in Interior Design – B.F.A.ID
The four-year, 130-credit B.F.A., accredited by the Council of Interior Design Accreditation (CIDA), emphasizes the exploration of creative design solutions that are intimate and nurturing. Our program's mission is to create globally engaged, environmentally sensitive, professional interior designers who possess intellectual/artistic sensibility and technical proficiency. Students may opt to concentrate elective credits to pursue a 4+1-year, 130 + 30-credit B.F.A.ID degree with an M.B.A. concentration.
Master of Architecture – M.Arch.
Our professional Master of Architecture (two tracks: two-year, 60-credit or 3.5–year, 99-credit) program, in accreditation process by the National Architectural Accrediting Board (NAAB), offers a sequence of intensive design studios alongside courses focusing on knowledge and skills in advanced technologies for design, fabrication and construction, history, theory, and liberal arts. The M.Arch. program balances an emphasis on design experimentation and innovation with consequences consolidated in professional practice.
Master of Science in Architecture, Urban, and Regional Design – M.S.AURD
This 1.5-year, 36-credit post-professional degree program confronts the challenges faced by urban designers within the global context of 21st-century urbanism. Through the development of speculative design approaches to sustainability and climatic forces in our rapidly urbanizing world, graduates are equipped with specialist design skills, tools, and expertise to address these challenges.
NEW PROGRAMS:
Master of Science in Architecture, Computational Technologies – MS.ACT
Our new one-year, 30-credit post-professional program focuses on advancing innovation through computational paradigms, interactivity, robotics, and fabrication systems applied to architecture. The program culminates in a multidisciplinary project-based studio, challenging students to incorporate experiences from their exploration of algorithms, big data, machine learning, and artificial intelligence. In addition to promoting digital fabrication and physical computation (robotics) skills, the program focuses on research and investigation of materials and construction systems that define architectural building components.
Master of Science, Architecture, Health and Design – M.S.AHD
Accelerated technological change and scientific innovations are creating opportunities for designers to experiment with new, augmented and intelligent materials, spaces, and interfaces and to design environments that have more positive effects on our bodies and minds and improve our quality of our life. Our one-year, 30-credit post-professional degree program develops competencies in designing healthy environments through experimentation with material science, health care technologies, analysis and simulation software, data sensing, smart systems and interfaces, 3-D modeling, and fabrication methods.