Sponsor Insight
University of Arkansas School of Art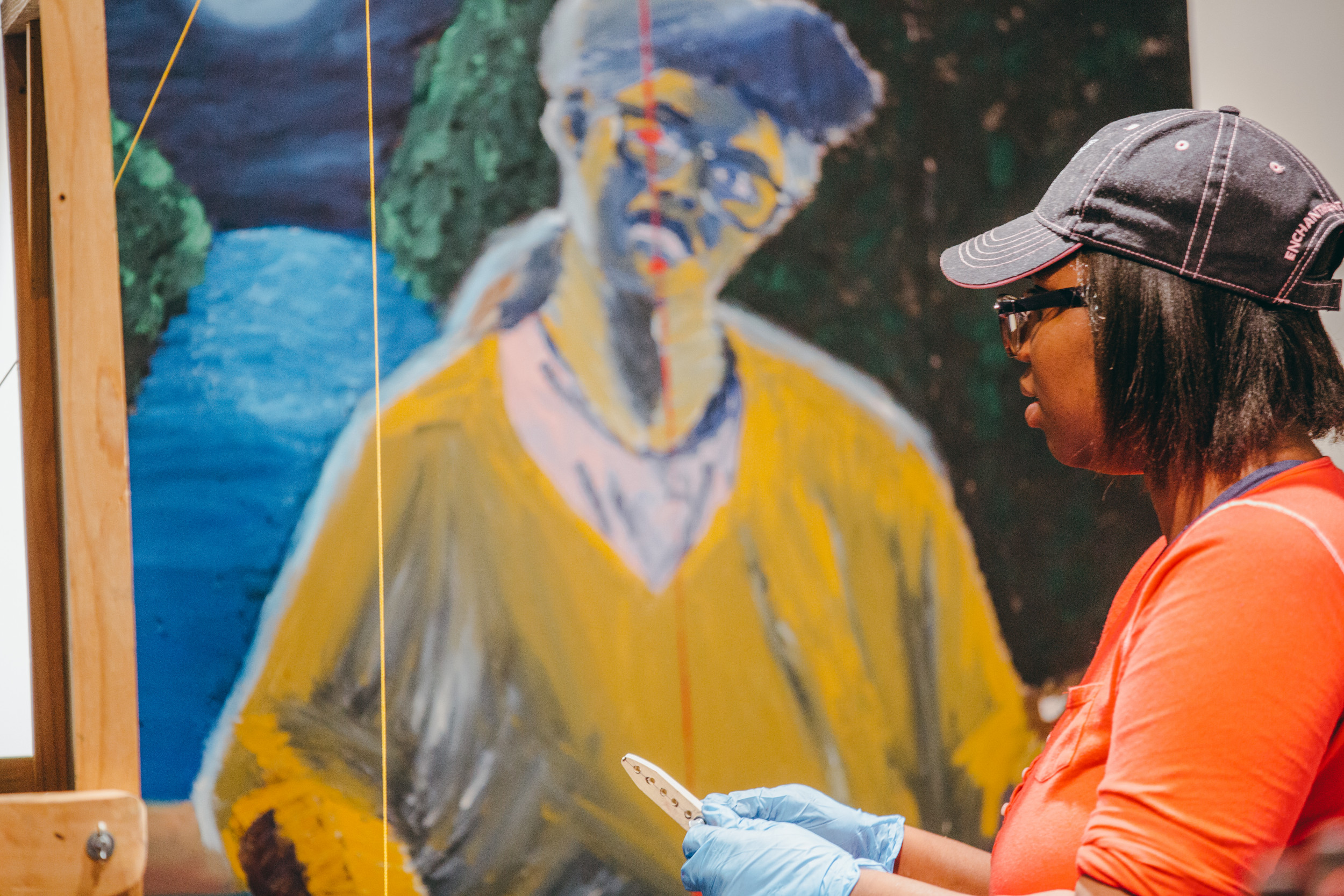 The University of Arkansas School of Art, in the Fulbright Colleges of Arts and Sciences, offers degrees in Art Education, Art History, Graphic Design, Studio Art, including ceramics, drawing, painting, photography, printmaking and sculpture.
Our picturesque campus is located in Fayetteville in the hilly northwest corner of Arkansas and includes two arboreta overlooking the Ozark Mountains. Founded in 1871 as a land-grant institution, the University of Arkansas is the flagship of the University of Arkansas system. The 27,000 students represent all 50 states and more than 120 countries.
Why the University of Arkansas School of Art?
_Currently over $500,000 in scholarship opportunities for new and incoming, transfer, and current undergraduate students
_Students in the Master of Fine Arts program are fully supported. The School provides full assistantships including full tuition waivers and a $15,000 annual stipend, plus a Graduate Fellowship in the amount of $4,000 per year, for a total of $19,000 of support per year
_Available funding for all students to support summer opportunities such as study abroad, artist in residency, internships, and independent research
_New state of the art facilities with future plans for significant expansion in the next few years
_Visiting artist, designer and scholar program that have brought in experts such as Laylah Ali, Jelili Atiku, Radcliffe Bailey, Katherine Bradford, Kendell Carter, Nicole Cherubini, Terry Evans, Adam Frelin, Trenton Doyle Hancock, Adriane Herman, Nina Katchadourain, Mary Reid Kelley, Kristin Lucas, Kristen Morgin, Sara Greenberger Rafferty, Jennifer Steinkamp, Jessica Stockholder, Mary Temple, Hank Willis Thomas, Alex Webb, Michael Yap, Molly Zuckerman-Hartung and many more
_The school enjoys a close proximity and strong relationship with Crystal Bridges Museum of American Art, The Momentary and local arts organizations
_U.S. News & World Report ranked Fayetteville, Arkansas number four in the US News and World Report Best Places to Live in 2020
_A diverse faculty of over 60 artists, designers, educators and historians
The School of Art is committed to ensuring a welcoming and inclusive climate aimed at fostering collaboration, community and open dialogue. The school actively embraces the backgrounds, identities, and perspectives of all students, faculty and staff.
The environment promotes equal access to the arts, art history, and design for a diverse population of students, faculty and staff, supporting each member's unique values, perspectives, experiences and needs.
Over the past 10 years, the School of Art has gone through significant positive changes with the most dramatic in transformation occurring in the past five years.
The biggest change was growing from a Department of Art into the School of Art in fall 2017, made possible by a visionary gift from the Walton Family Charitable Support Foundation. The foundation's $120 million gift was the largest ever given to a U.S. university in support of or to establish a school of art.
The gift also created the first and only school of art in the state of Arkansas, and is helping to propel art education, design, research and creative activity in the state forward while also providing unparalleled access and opportunity to students.
Thanks to the Windgate Charitable Support Foundation and the transformational $40 million gift, the School of Art will create the new Windgate Art and Design District in the heart of south Fayetteville.
The district is set to open Fall 2022 and will feature several new buildings for art and design classrooms, labs, studios and potentially a public gallery space. This dedicated space will bring together art, design and education, while serving as the central hub for the student and faculty artists and designers at the University of Arkansas and beyond.
Northwest Arkansas is home to many different arts organizations and events, and arts programming in the region is plentiful. Being immersed in the Northwest Arkansas community is incredibly important to the School's mission. Students are supported at a local level, while also gaining networks with peers and artists nationally and internationally throughout their time at the University of Arkansas, School of Art.