Sponsor Insight
York University, Faculty of Environmental and Urban Change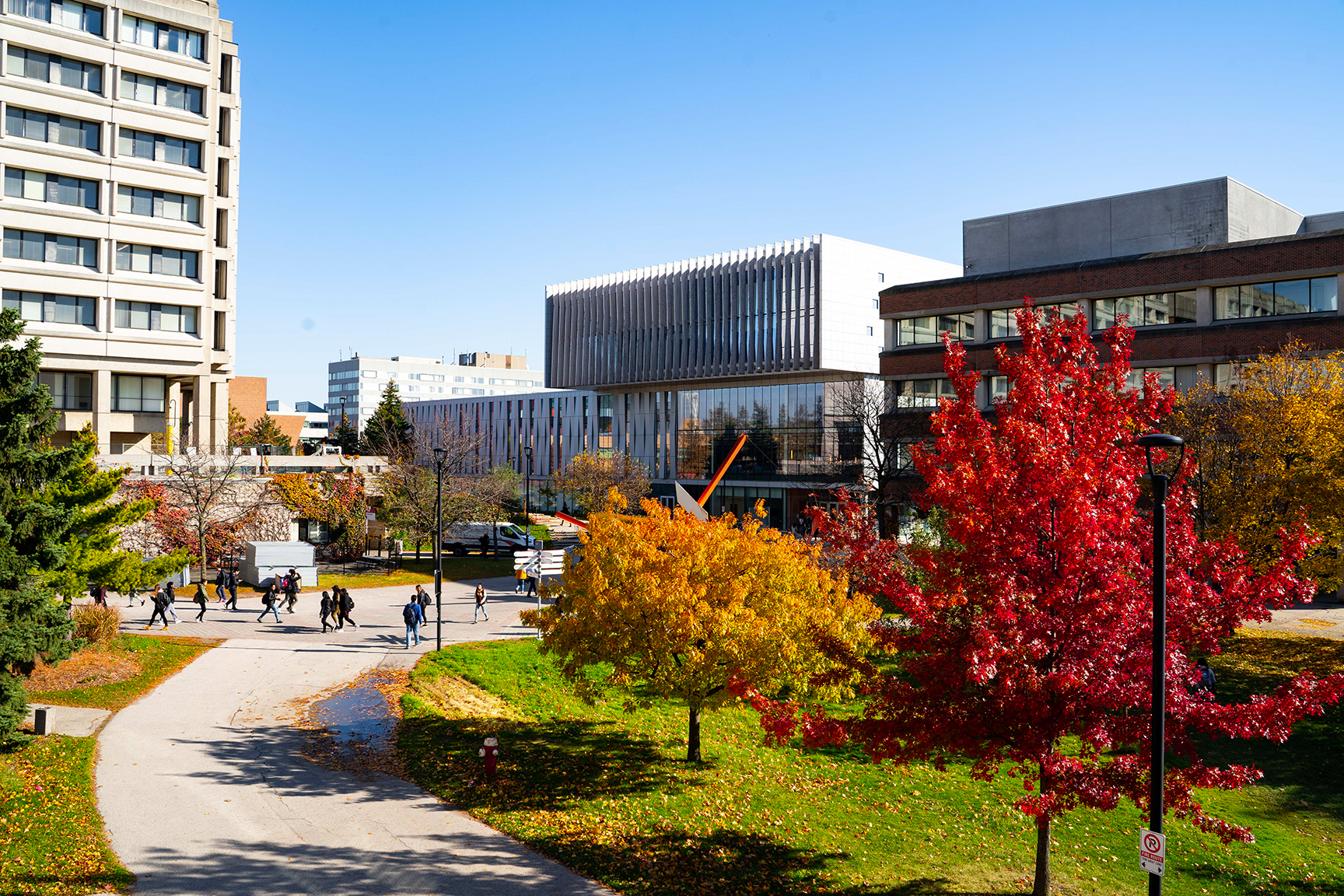 The perfect place to study urban planning is in fast growing cities. York University, with its newly founded Faculty of Environmental and Urban Change (EUC), is exactly at the forefront of world class research and teaching in Canada's largest and dynamic metropolis, the City of Toronto. EUC has been created as a call to action to respond to the most pressing challenges facing people and the planet. It produces knowledge and provides transformative solutions for the pressures of intensified urbanization and how these dynamics impact the most vulnerable, how a loss of biodiversity and the climate crisis all affect urban population, and how one can plan cities to be more just, sustainable, resilient and liveable. This Faculty empowers, educates and trains future changemakers through innovative and hands-on programs for graduate and undergraduate study, including one of the most diverse and globally renowned Masters in Environmental Studies (MES) Planning program.
The MES Planning program is a 2-year degree fully accredited by the Ontario Professional Planners Institute and the Canadian Institute of Planners. The focus of the program is to equip students with the knowledge and competencies necessary to work on complex and interrelated social and environmental problems linked to land use in an era of profound transformation in climate, urbanization, governance, technology and nature.
With a student-centred, research-based and interdisciplinary curriculum, the MES Planning program is uniquely designed to provide future planning practitioners with an in-depth understanding of pressing issues of social and environmental justice, the role that planning plays in redressing these critical problems, and the necessary skillset to effect change. All students admitted into the program are offered a fellowship package to support their studies, which reduces financial barriers for students and makes the program highly competitive.
York University's MES Planning program offers the opportunity to study planning in Toronto, one of North America's most diverse and fastest growing cities, where the urban region is expected to hit a population of 13.5 million in 20 years. From transit and active mobility, to affordable housing, to global (sub)urbanization, smart cities, climate resiliency, urban politics, homelessness, immigrant integration, and social movements for decolonial, anti-oppressive and anti-racist planning practice, the MES Planning program uses the Toronto region and its 'growing pains' as a dynamic laboratory for research, teaching and learning.
Students can specialize in one of three streams (Urban and Regional Planning; Environmental Planning; or Community, Social Policy and Planning), gaining skills to innovate and contribute to more sustainable and inclusive environments at every scale of action, from the neighbourhood to the globe. Students learn about and expand the boundaries of city planning through critical interdisciplinary perspectives on:
Urban development processes – Housing, critical infrastructures, transport and mobility, urban revitalization, land use, urban environmental design.
Diversity and social justice – Community planning and equity planning, healthy cities, public engagement, community organizing and activism, planning with Black and Indigenous communities, planning in the Global South.
Emerging environmental problems –Climate justice, accessible greenspace, disaster management, ecological restoration, waste management, food security, sustainable energy transitions.
Urban life and politics – Political economy, planning theory and history, policymaking, urban politics, global urbanization and suburbanization.
Practical skills are developed through courses, work experience and hands-on labs, with requirements including specialized planning workshops and a field placement. Planning workshops are delivered in partnership with municipalities, community organizations, and experienced planning professionals. In these workshops, students investigate pressing planning issues going beyond singular solutions to propose alternative paths for action. Unique to the program, our Planning Skills Lab offers weekly hands-on workshops led by planning alumni and professionals so that students gain skills and experience relevant to current planning practice in diverse contexts.
MES Planning graduates are leaders in the public, private and non-for-profit sectors working in city planning, environmental planning, environmental assessment, real estate development, affordable housing, sustainable transportation, public engagement, community development and public urban policy across North America and around the world.