Sponsor Insight
American University of Sharjah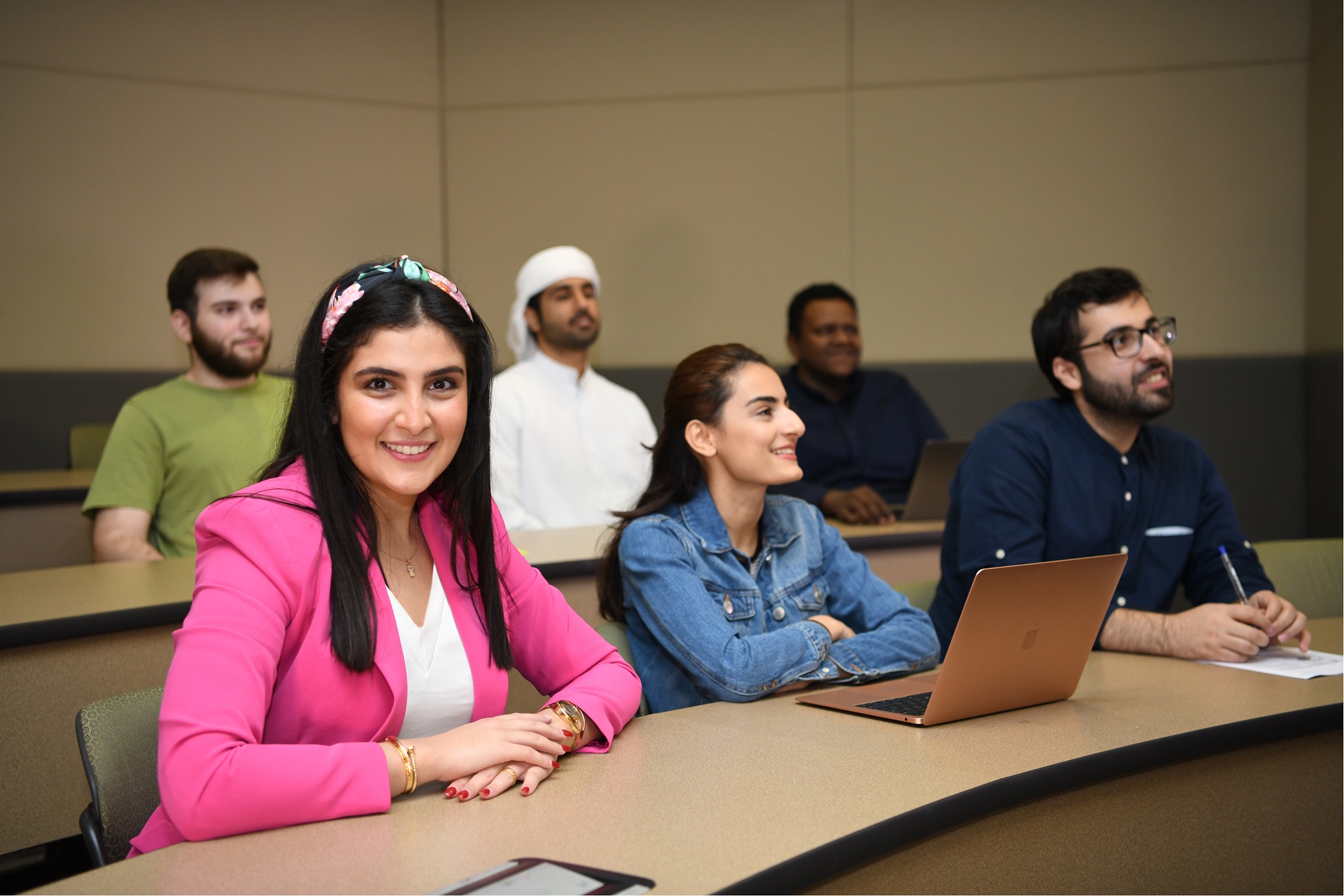 Long list of accolades makes American University of Sharjah's School of Business Administration one of the region's finest
The School of Business Administration (SBA) at American University of Sharjah (AUS) offers talented students an outstanding business education and unmatched university experience, making it one of the most sought-after business schools in the Middle East.
SBA's long list of impressive honors include accreditation by the prestigious Association to Advance Collegiate Schools of Business (AACSB International). In 2019, QS World University Subject Rankings announced that AUS was the top-ranked university in the Middle East for business and management programs. AUS has also held a position in QS' list of top ten universities in the Arab world for the past five years running, and Times Higher Education (THE) has named AUS as the university with the highest percentage of international students of any university in the world. In addition, AUS is a QS top 50 under 50 years university and is the highest ranked of any private university in the UAE. Recently, AUS joined an elite group of universities who have achieved Bloomberg Experiential Learning Partner Program status. AUS is one of only 35 universities worldwide, and the first in the MENA region, to be awarded the prestigious recognition.
Such high standards ensure SBA graduates are well positioned to secure meaningful employment. SBA alumni occupy positions in the UAE and across the world in organizations including the Central Bank of the UAE, JP Morgan, Citibank, HSBC, Standard Chartered Bank, Emirates Airlines, Dubai Economic Council, Abu Dhabi Crown Prince Court, Etihad Airways, Procter and Gamble, and KPMG, among many others. Alumni have also been accepted into prestigious graduate programs at universities such as Columbia University, London Business School and Oxford University. In addition, SBA has a long list of graduates who have become successful entrepreneurs.
Graduates are well-prepared for such positions thanks to SBA's cutting-edge curricula, world-class professors and state-of-the-art facilities. Students have access to 22 Bloomberg Terminals in the SBA Interactive Trading Floor, financed by HSBC, allowing students real-time access to Bloomberg's global network of financial data, market and economic news, and financial software. Students are also able to practice new skills and knowledge through SBA's internship program, which is compulsory for undergraduate students. The program sees students spend a summer working with blue-chip companies such as Boston Consulting Group, PWC and HSBC. Many internships lead to permanent employment for graduates, with employers appreciating the real-world understanding and job-readiness of SBA students.
At the undergraduate level, SBA offers the Bachelor of Science in Business Administration (BSBA), giving students the opportunity to choose from six majors (accounting, economics, finance, marketing, management and management information systems). SBA also offers one of the only two Bachelor of Arts in Economics programs in the UAE. As AUS offers an American-style liberal arts education, undergraduate students pursuing a major in SBA are able to select from a wide range of minors offered throughout the university. A finance major, for example, is free to choose from minors as diverse as biology or Arabic language and literature.
For those seeking a highly regarded graduate degree, SBA offers a Master of Business Administration, Master of Science in Accounting and a new Master of Science in Finance. All three programs provide students with active access to the research of SBA faculty members, buoyed by the school's three research chairs and a professorship: the Bank of Sharjah Chair in Banking and Finance, the Said T. Khoury Chair in Leadership Studies, the Sheikh Saoud Bin Khalid Bin Khalid Al Qassimi Chair in Family Business, and the Chalhoub Group Professorship in Luxury Brand Management.
According to Dr. Narjess Boubakri, SBA Dean, the school offers students a unique experience:
"I am constantly learning of the outstanding achievements of our student and alumni community. We foster a sense of excellence and accomplishment that students take with them on all their endeavors, and which sets them on a trajectory of success throughout their lives."