Sponsor Insight
Carleton University Sprott School of Business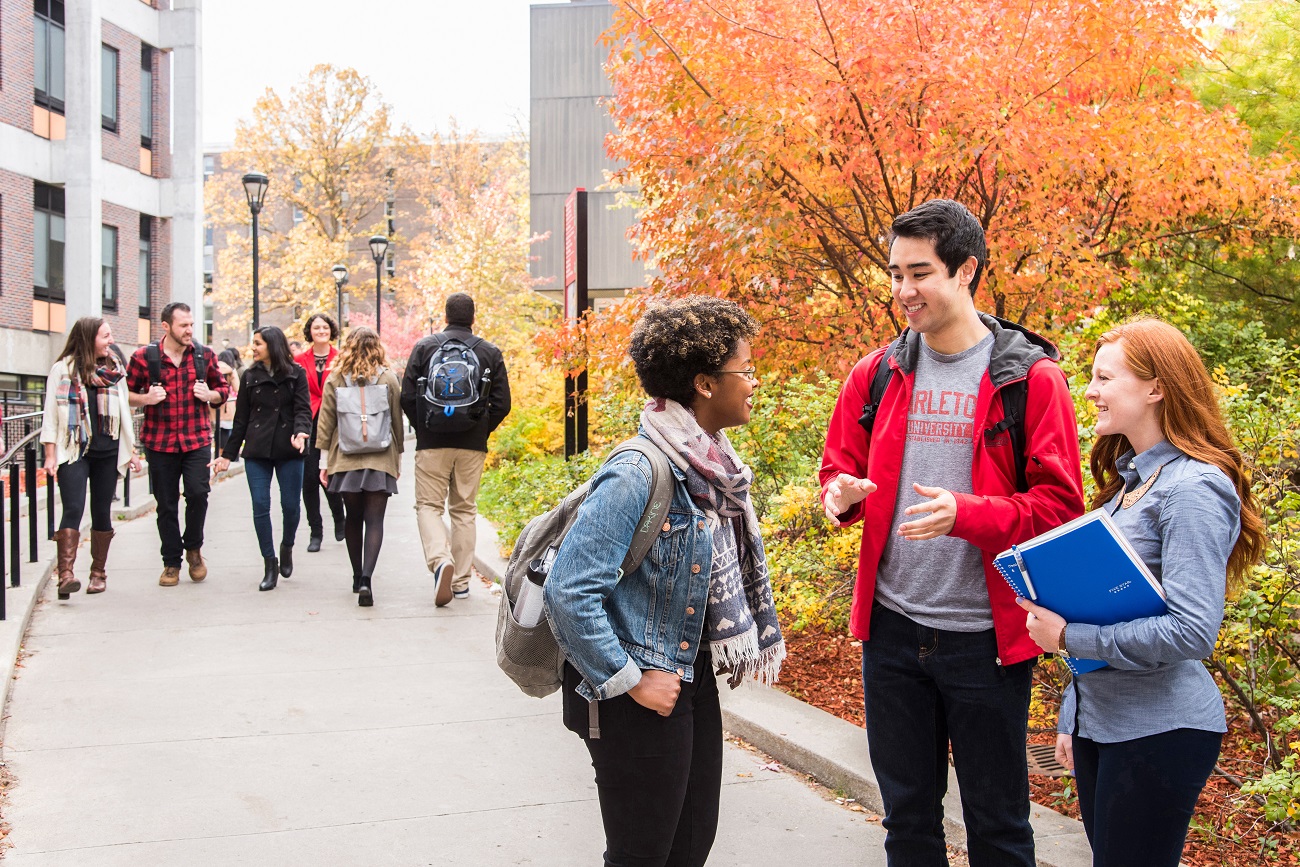 Our world today is characterized by deep transformation and big challenges that call for new ways of thinking, working and connecting with one another. Organizations can be key drivers of positive change. Carleton University's Sprott School of Business is uniquely positioned to address these challenges and contribute to a positive future as it is here where new ideas and future leaders are developed.
Our potential lies in who we are as a community. At the Sprott School of Business, we live up to shared values of inclusivity, open-minded inquiry and genuine collaboration. We are a supportive community, demonstrating that thoughtful interpersonal connections unleash the best of human potential and excellence. The experience at Sprott shapes how we engage in the world, as leaders, researchers and citizens.
Opportunities at Sprott are enhanced by our location. We are fortunate to be part of a dynamic university with a tradition of leading change. More than 30,000 students from over 100 countries are enrolled at Carleton University, which ranks in the top 5 among comprehensive universities in Canada. Carleton's creative, interdisciplinary and international approach to research has led to many significant discoveries and creative works. Carleton currently ranks second in Canada and 35th in the world for campus sustainability. In addition, Carleton has one of the most generous scholarship programs in the country.
Carleton's strengths in teaching and research are strongly related to our location in the capital of Canada. Ottawa is a diverse and vibrant city where people work together to address the most pressing challenges in our communities and around the world. There is a strong entrepreneurial culture in Ottawa, which is home to a thriving global technology hub. Located in the province of Ontario at the Quebec border, Ottawa is a short flight or train ride to major North American cities including Toronto, Montreal, New York City and Washington, D.C. Canada's fourth largest city, Ottawa ranks third in North America and 19th in the world for quality of living.
At the Sprott School of Business, we provide an outstanding educational experience. We encourage our students to ground their learning journey in their own values and personal goals. Self-awareness and the ability to respect and relate to others in a diverse world are aptitudes that are valued by business and key to a successful and happy life. Sprott students are given multiple opportunities to become aware and engage with key issues that are shaping the way that the most prominent businesses and organizations in the world operate in modern society. A Sprott education occurs both within and outside of our classrooms, through award-winning competitions, societies, co-operative education, live business projects, new business ventures, and professional engagements. With an emphasis on personalized career development and outstanding student support, Sprott graduates report high rates of employment and career success.
At Sprott, we offer a full range of business degree programs and opportunities for upskilling through our executive education. At the undergraduate level, our Bachelor of Commerce provides a comprehensive business education with eight concentrations and co-op, while our Bachelor of International Business features intensive language training and a year of international experience. Sprott's MBA program is designed to equip students to lead and make a difference in a changing global context and is delivered in a collaborative learning environment. Our MSc and PhD in Management programs train the next generation of researchers with a focus on applied, interdisciplinary research. Sprott also offers a Master of Accounting and a Technology Innovation Management master's program. Our degree programs are accredited by AACSB International.
The Sprott School of Business will soon move into its new home – the Nicol Building. This stunning 115,000 square-foot facility located in the heart of the Carleton campus features an inspiring design and collaborative spaces in which students, faculty, industry and community partners will work together to innovate and make a positive impact in the world.
Join us at the Sprott School of Business in building a prosperous future for all.