Sponsor Insight
International Institute for Management Development (IMD)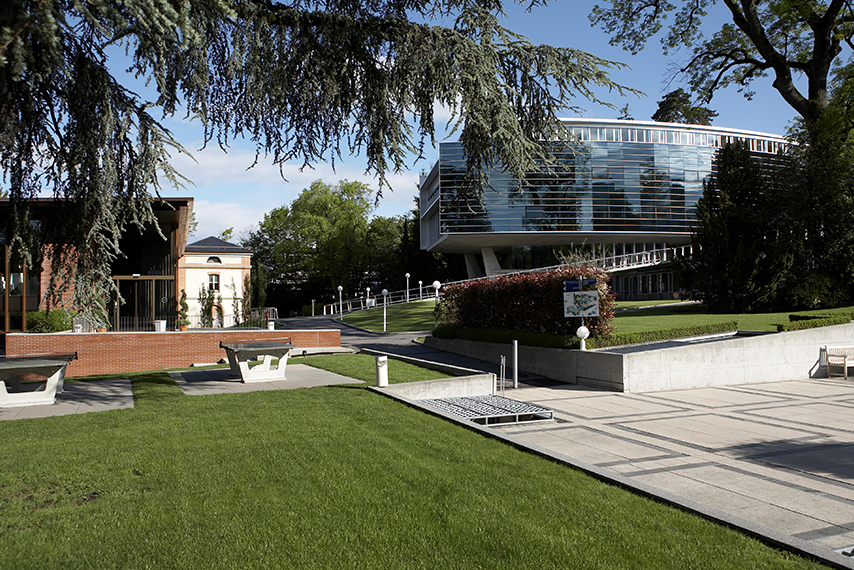 International Institute for Management Development (IMD)
IMD is a leading global business school based in Switzerland. The IMD MBA is an intimate, personalised leadership development experience delivering an unmatched emphasis on entrepreneurship, globalisation and digitalisation, while equipping participants with the classic MBA toolkit.
In a complex and rapidly changing world, institutions and companies need to adapt and respond to digital challenges in order to survive and thrive.
The IMD MBA is geared towards dynamic, international professionals with the potential and desire to become leaders capable of taking responsibility at the highest echelons of businesses. We aim to help participants to change trajectory and fast-track their career, gaining the skills needed to make an impact on both business and society.
During our full-time, one-year program, our MBAs learn to work with people of different cultural backgrounds and personalities, from different industries and functions, under enormous time pressure, to achieve results. The small, but diverse, cohort creates global lifetime bonds as they develop leadership and self-awareness and are exposed to real situations where they can put theory into practice, see results and gain visibility by potential recruiters.
With a strong emphasis on experiential exercises, participants develop their entrepreneurial skills by helping local Startup Ventures develop their business; they travel to tech hubs around the world to explore where our future is being created; and they gain intensive, hands-on experience in Digital and Innovation addressing current issues in collaboration with a wider eco-system. Our Business and Society module enables participants to explore contemporary practices of major corporations and ways of collaborating with a wide spectrum of stakeholders, and International Consulting Projects send them around the world to work with companies to solve a real and current issue.
The IMD MBA is one of the best MBA investments you can make
Our MBAs themselves are on average 31 years old, represent over 40 nationalities and come from every industry imaginable. We look for the best group of 90, professionals who can work together, learn from each other and go on to be the best ambassadors for our program and society.
Our admissions process is highly personalized. Applicants who strongly demonstrate that they meet our requirements through the written application are invited for an interview and further assessment, typically on campus, or alternatively during one of our international assessment days. Our four application deadlines for the 2021 Program, are February 1, May 1, July 1 and September 1.
Alternatively, IMD's New York, Mumbai and Shanghai 'Create our Future' Assessment Challenges aim to encourage local high achievers to play a part in shaping the future of our world. We want you to experience IMD's teaching style, to stretch your thinking, learn from others, think out of the box and innovate. At the end of each challenge, a select group is offered a place in our 2021 class and the person who most impresses us is also offered a scholarship towards our tuition fees.
The IMD MBA does not just prepare you for your post-MBA job, but looks at your long-term career
With our small class size, we can be very personalized in our approach and offer one-to-one coaching for both personal and career development. Our Leadership and Career Development streams help you to develop the skills needed across all aspects of securing a highly competitive job and building a long-term career strategy.
Recruiters hire for leadership potential and we have the advantage of being able to offer tailored solutions to companies so that they connect with the right mix of participants for the roles they want to fill. And as the MBA is at the heart of IMD's eco-system we can also build customized supporting networks to enable participants to explore avenues and choose the right path for them.
Challenge yourself, challenge us! Apply for the IMD MBA and develop your ability to respond to a fast-paced, evolving world.
At IMD, we develop leaders who transform organizations and contribute to society. We are an independent academic institution with Swiss roots and global reach, established by business leaders for business leaders.