Sponsor Insight
NCCU IMBA Program, Taiwan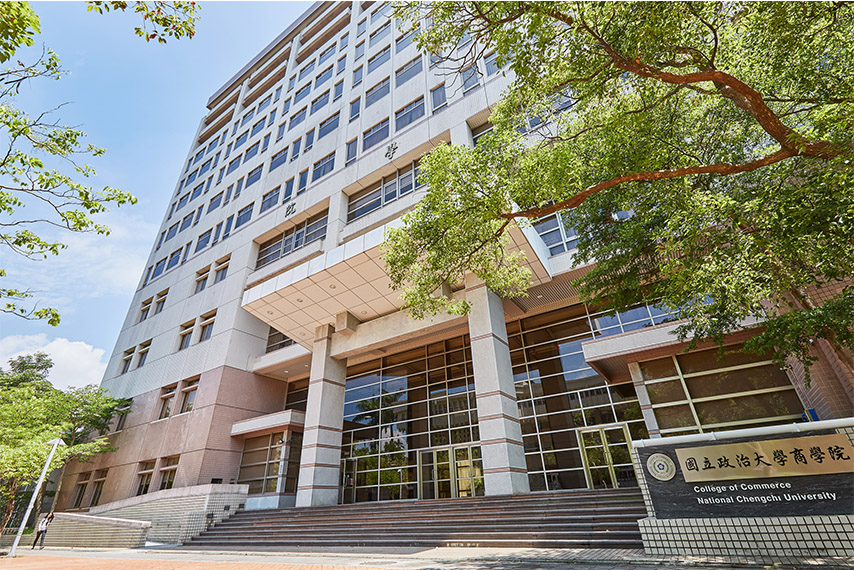 IMBA: DEVELOPING FUTURE GLOBAL LEADERS AND MASTERING BUSINESS AROUND THE WORLD
The International Master of Business Administration (IMBA) program at the National Chengchi University (NCCU) was the first MBA program taught entirely in English in Taiwan. Headed by the NCCU College of Commerce, the business school receives the AACSB, AACSB (Accounting), and EQUIS accreditations. Less than 0.5% of all business schools in the world receive the exceptional honor. Leveraging on its unique geographic location in the Asia-Pacific region and the growing importance of Asian economies, the IMBA program presents a multicultural learning environment and provides opportunities to interact with leading industry figures and international renowned faculty for students to cultivate global perspectives and excel in the business world.
AUTHENTIC CURRICULUM
As an innovator of business education in Asia, the uniquely designed IMBA curriculum integrates theory with practice across a wide range of courses that emphasize industry-specific cases with a worldly impact. Particularly, the Concentration Course Structure extends concentrations in Entrepreneurship, Finance, Management in Asia and Marketing in addition to the general MBA. The program also emphasizes experience-driven opportunities such as business field trips, internships, community service, and continuing education. Students are encouraged to actively participate in student clubs including Dragon Boat, Oath Club, Diversity & Inclusion and IMBA Student Council activities. The personalized and flexible design of coursework and combined learning experiences equip students with both hard and soft skills, plus opportunities to interact in various industries and communities to prosper in fast-changing global business environments.
WORLD-RENOWNED FACULTY
The diversity of the IMBA faculty is notable. The program professors consist of prominent corporate executives, internationally recognized professors, and exceptional multidisciplinary business school faculty. One-third of courses are offered by those having tremendous practical expertise and hold or held executive positions in multinational and leading companies such as Standard and Poor's, Taiwan Semiconductor Manufacturing Company (TSMC), Rayliant Global Advisors, Taipei 101, and Ericsson. Another third of courses are offered by professors who have come from renowned universities abroad such as Purdue University and UCLA. This diversity of profiles ensures that students have networking opportunities with industry practitioners, stay current with global trends, and develop analytical and problem-solving skills needed to deal with challenges as a leader in the world of business.
GLOBAL EMPHASIS
Students in our program hail from over 20 countries across five continents. This creates an internationalized community that enables students to connect broader business insights from various regions and learn the essentials of Eastern and Western cultures. In 2015, our students won the Hult Prize competition by beating out more than 20,000 teams globally as a manifestation. As well, IMBA alumni have broadened their footprint in 60+ countries creating an ever-expanding network of diversified students.
In addition to diverse student composition, IMBA students are provided opportunities to Exchange in one of our 140+ prestigious global partner schools. Dual Degree programs are also offered at nine top universities worldwide including Purdue University (USA), Audencia Business School (France), EMLYON Business School (France), ESCP Business School (France), Grenoble Ecole de Management (France), HHL Leipzig Graduate School of Management (Germany), IESEG School of Management (France), University of Mannheim Business School (Germany), WU (Vienna University of Economics and Business, Austria). Short-term summer programs are also among the abundant options.
AN IMPACTFUL EDUCATION THAT TRULY MAKES A DIFFERENCE
Across the board, the outstanding international learning experience students enjoy in the IMBA program is especially distinct, valuable, and transformative for students developing a global mindset in their career aspirations.
The next level of education in the globalized world is one that leads in both the professional and human aspects of business, and the IMBA vision is to develop globally competitive and compassionate future leaders.
If the IMBA program matches your ambition to make a difference and make an impact, please join our family! Through NCCU IMBA we look forward to creating a better future together.