Sponsor Insight
Salisbury University Franklin P. Perdue School of Business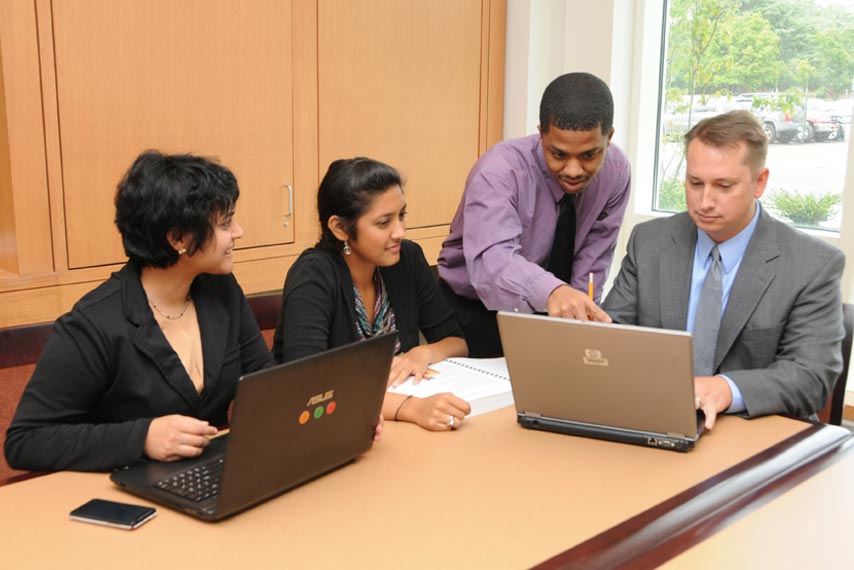 Earn your Master of Business Administration (M.B.A.) degree from Salisbury University's Franklin P. Perdue School of Business. The program is offered conveniently online or on campus, with both full- or part-time options. Those who choose SU's online M.B.A. will be able to take classes that are 100 percent online to balance the demands of a professional career. Those who study on campus also will benefit from evening-classes that are tailored to fit the schedules of working individuals. No matter your field or undergraduate major, an M.B.A. can give you a competitive edge as you advance in your career.
The innovative, fast-paced program gives students an advantage in the job market, helping them excel through integrated simulations, leading-edge technology and virtual learning environments. The SAP-enhanced curriculum can lead directly to recruitment, and competitive tuition provides a high return-on-investment. Students learn skills for globally diverse, team-focused and technologically oriented work environments.
For the third year, U.S. News & World Report has ranked SU's online M.B.A. Program as one of the top in the nation (No. 138). Selection was based on criteria including student engagement and excellence, faculty credentials and training, technology and peer assessment. Applications are now being accepted for enrollment in SU's M.B.A. in fall 2020.
Salisbury University's Perdue School of Business is internationally accredited by the Association to Advance Collegiate Schools of Business (AACSB), the highest standard for business schools worldwide. The accreditation affirms the quality of the University's programs, faculty, staff and students, and recognizes its commitment to delivering a high-quality business education. The Perdue School offers a comprehensive curriculum with seven undergraduate majors including Bachelor of Science degrees in Accounting, Business Economics, Finance, Information Systems, International Business, Management and Marketing, as well as the Bachelor of Arts degree in Economics. Classes and programs are held in Perdue Hall, a beautiful 113,000 square-foot, state-of-the-art facility opened in fall 2011.
"There are many reasons to explore the Perdue School of Business," said Dr. Christy Weer, dean and professor of management. "Not only are we committed to providing the highest level of business education within the classroom, but we also understand the importance of experiential learning."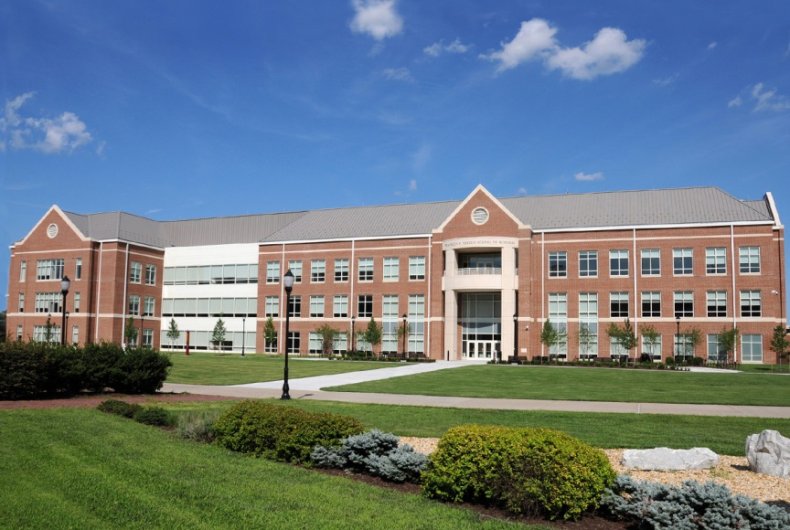 For example, SU students have competed nationally and internationally in numerous competitions, earned SAP TERP10 and Bloomberg certifications, and stood on the New York Stock Exchange trading floor for the closing bell ceremony. SU students also have pitched ideas to the casting crew of the popular Shark Tank television show when they have held casting calls on campus in Perdue Hall. In addition, SU is home to one of the oldest continuing Student Entrepreneurship Competitions in the U.S., giving nearly $700,000 in cash and prizes to the best student business plans over the years. SU is also home to the Philip E. and Carole R. Ratcliffe Shore Hatchery initiative, which has awarded some $1.3 million to entrepreneurs from across the mid-Atlantic since 2013. Nearly 600 budding entrepreneurs have competed in both programs. The Perdue School gives students and others opportunities to move their entrepreneurial visions to reality, and enhance the knowledge gained in the classroom through real-world experiences.
Part of the University System of Maryland, Salisbury University is a four year public campus that is home to 8,700 students from across the United States and around the world. Students may choose from 45 majors and 15 graduate programs, including three with online options: the Master of Business Administration (M.B.A.), Master of Social Work (M.S.W) and Master of Science in Geographic Information Systems (GIS) Management. SU also has two doctoral programs in education and nursing practice.