Sponsor Insight
Stu Clark Graduate School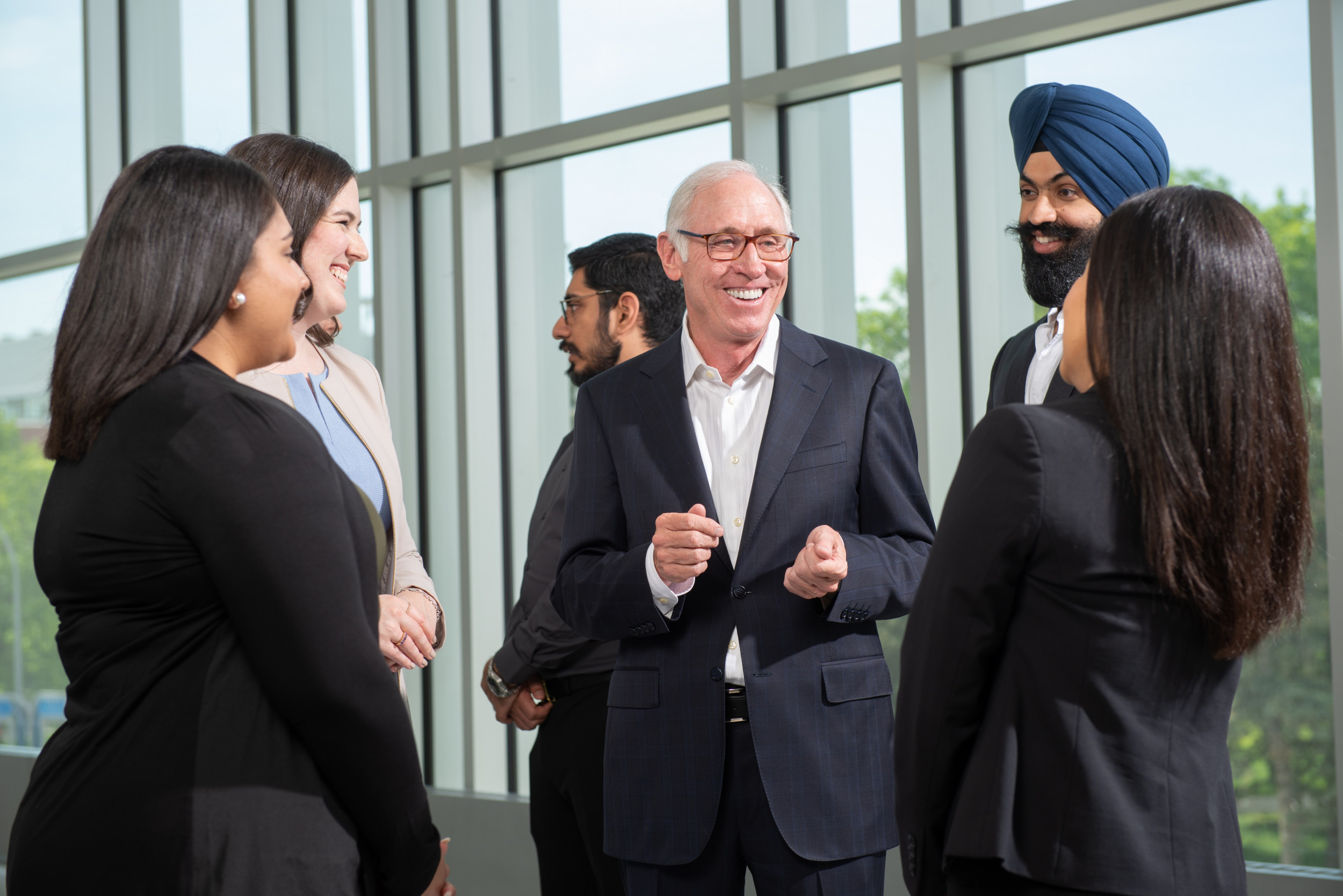 Stu Clark Graduate School at the Asper School of Business
With its home in the I.H. Asper School of Business, the Stu Clark Graduate School is an established graduate program at the University of Manitoba. Taking its place among leading business schools, the School supports innovative graduate student education and research in emerging areas through its MBA, Master of Finance, Master of Science and PhD programs. AASCB International accredited, the Stu Clark Graduate School's innovative faculty, high-achieving students, cultural diversity and career advancement success places the School among the top five percent of business schools worldwide.
The Stu Clark Graduate School also benefits from the Asper School of Business' close connection to the business community and an 80-year history of providing world-class education to leaders and innovators who contribute to the social and economic well-being of Canada and the world. Students thrive in the School's intimate class sizes and dynamic course offerings provide an opportunity to exchange ideas and analyze the challenges facing today's business world.
Asper MBA
Known as one of the most flexible and innovative MBA curriculums in Canada, the Asper MBA is the most established graduate program within the Stu Clark Graduate School. With a 52-year history, Asper MBA alumni lead some of the world's most successful companies and drive change across many industries.
The Asper MBA program is designed to meet the needs of industry professionals while focusing on leadership development through specialized executive leadership components. Quality instruction and mentorship provides Asper MBA students strategies required for career advancement and according to a 2019 employment report, 82 percent of Asper MBA graduates finish the program with a more senior position.
The Asper MBA program differentiates itself nationally through program flexibility. Students can complete the program in 20 months or in up to 6 years. Students can also tailor their electives, selecting from a range of options for 30 of the 60 required credit hours and can earn up to two concentrations or themes in areas such as finance, leadership and organizations, marketing, supply chain management, international and emerging markets, sustainability and entrepreneurship.
Asper MBA students benefit from experiential learning methods and demonstrate the School's strength in preparing students for "live" business situations by consistently outperforming their peers in case competitions such as the John Molson International Case Competition.
Asper Master of Finance
The Asper Master of Finance (MFin) is a Chartered Financial Analyst® (CFA) affiliated, ethics-based program that prepares students for a professional career in the financial services sector. While gaining a master's degree in finance, the 12-month program prepares students to write all three levels of exams required to obtain a CFA designation.
With the lowest average tuition in Canada, the Asper Master of Finance is the only program of its kind between Toronto and Vancouver. It also has one of the shortest program durations in Canada for similar programs with students completing in the program over three terms.
Taking the Asper Master of Finance program is a smart investment with a strong return, as according to the 2019 employment report, the average salary for an Asper MFin student increases by 49% after graduation.
Asper Master of Science
The Asper Master of Science program provides pre-PhD training in the areas of finance, marketing, business administration, supply chain management and actuarial mathematics. The program is designed for those who have an interest in studying business at an in-depth level and who want to develop their research skills. Students in this program are taught and mentored by some of the best research scholars in North America and the program's selective admission policy ensures small enrolment and the highest quality education.
Asper PhD
The Asper PhD program attracts world-class students who are interested in developing their academic research and teaching skills while being mentored by influential international researchers. Concentrations offered in the areas of finance, marketing, and business administration.
The PhD program provides close and continuous contact between students and faculty. Students are mentored not only in their research program but also in the development of teaching skills. Students graduating from the program are armed with the abilities necessary to secure competitive academic job placements at top universities around the world.
---