Sponsor Insight
UCT Graduate School of Business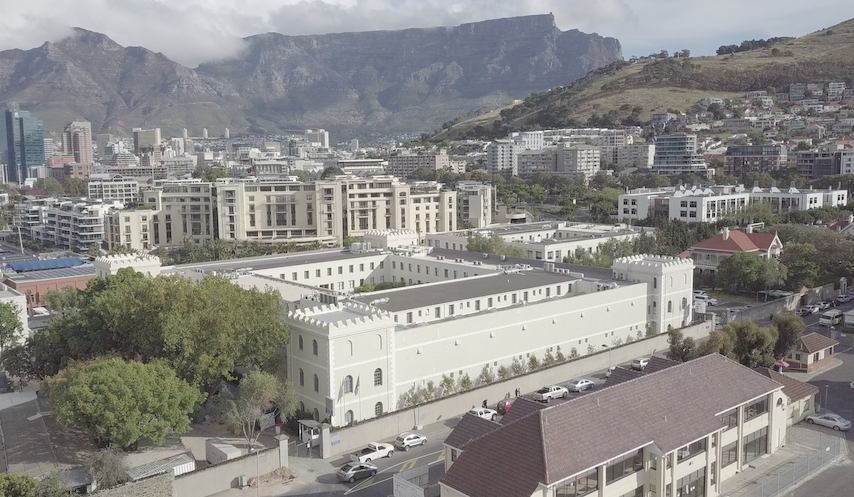 DISTINCTLY AFRICAN. BENCHMARKED WITH THE BEST IN THE WORLD
The UCT GSB has, over the past 50 years, charted its own, distinctly African, path. Since opening our doors in 1964 with the first class of 17 part-time MBA students, we have set the pace for business education on the continent. The school is one of just 90 global business schools to be triple-crown accredited with quality endorsements from three leading global bodies: AACSB; EQUIS and AMBA.
At the UCT GSB, we understand that we have a responsibility to engage with the socio-political and economic context in which we find ourselves. In light of this, we focus on sustainable impact in African business and society.
We are inspired to turn innovative ideas into relevant solutions, for the challenges that face emerging markets. To this end, our teaching, learning and research is all geared towards building a more prosperous, equitable, and integrated continent.
Our core areas of expertise include values-based leadership, social innovation, innovation and entrepreneurship and sustainable business.
As the authority in business research and education in Africa, we will provide aspiring leaders with the relevant knowledge, skills and competencies to lead change, on our continent, and on the world's stage.
We offer transformative learning experiences that equip tomorrow's leaders to run sustainable organisations and find solutions to the challenges that we collectively face.
Our original and interactive approach takes students and delegates beyond the classroom and immerses them in real-world challenges so that they learn and adapt continuously through application and expertise.
ACADEMIC PROGRAMMES
Our open academic programmes are structured to refine knowledge, enhance personal mastery and future proof our graduates by giving them relevant skills, practical experience and the confidence to lead.
Postgraduate Diploma in Management Practice
Postgraduate Diploma in Development Finance
Master of Business Administration
Master of Business Administration specliasing in Executive Management
Master of Commerce in Development Finance
Master of Philosophy specialising in Inclusive Innovation
CEMS Master of Management specialising in International Management
Doctor of Philosophy specialising in Business Administration
EXECUTIVE EDUCATION
Our suite of short courses offers a focused perspective in key areas of business competence to support a new generation of leaders and managers who are eager to invest in themselves and add value to their organisations.
Our Executive Education focus areas are:
Management Development
Organisational Effectiveness
Business Essentials
Social Innovation and sustainable business
Industry Specific
HELPING ORGANISATIONS GET READY FOR TOMORROW
UCT GSB Customised Programmes are custom-designed to help organisations meet their own particular challenges. We understand that organisations training interventionsneeds to make a significant and relevant impact on their people's performance and move the triple-bottom line. We will help them to think through the problems that they face and design the best solution, working closely with them to ensure that the intervention is precisely focused and aligned to the organisations strategic goals.
CURRENT RANKINGS
Top business school in Africa, 9 years in a row by Eduniversal Rating Agency
EMBA ranked 46th in the world, and the best in Africa, QS Global EMBA Rankings 2019
EMBA ranked 47th in the world and the best in Africa, FT EMBA Rankings 2019
51st in the world for Customised Programmes by the 2019 Financial Times' Global Top 100
Only African business school to feature in the 2019 Corporate Knights Better World MBA Ranking Top 40
RECENT AWARDS
Gold, EFMD Excellence in Practice Awards 2019
1st Prize, CEEMAN / Emerald Case Writing Competition between 2016 – 2019
1st Place, Emerald / AABS Case Study Competitions between 2014 – 2019
First African Business school MBA team to win the 39th annual John Molson International Business Case Competition 2020
OUR AFFILIATIONS
We are part of an international community that continuously strives to improve and advance business education and research
South African Business Schools Association – SABSA
The Academy of Business in Society – ABIS
Principles for Responsible Management Education - PRME
Graduate Management Admission Council – GMAC
Global Business School Network – GBSN
Global Network for Advanced Management - GNAM