Sponsor Insight
UMT School of Business and Economics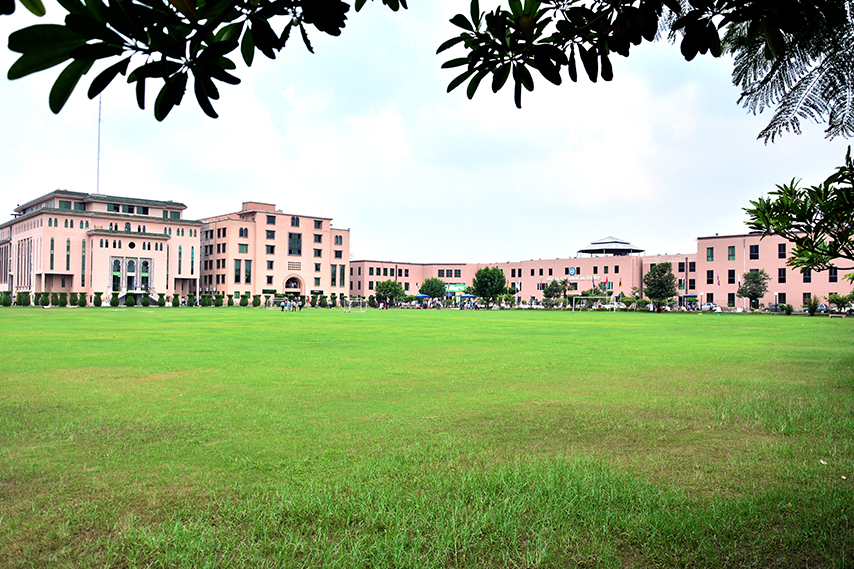 School of Business and Economics at the University of Management and Technology (UMT SBE) is a project of Institute of Leadership and Management (ILM) Trust. Established in 1990 by leading educationists, professionals, and industrialists with an aim to enhance organizational and individual effectiveness, ILM sought to respond to the challenges of information-based economy, globalization, and ever-increasing complexity by transforming learners into leaders.
At present, UMT has more than 700 faculty members that include over 200 PhDs, besides maintaining an enviable network of over 20,000 alumni and 25,000 students from 100 districts of Pakistan and 20 countries across the globe. SBE at UMT has evolved into a premier institution of higher learning in the country and region, manifested in the award of highest rank to the school by the Pakistan Higher Education Commission. UMT is also ranked among the top 500 universities in Asia by QS Rankings, in addition to being one of the top 200 in employer and academic reputation.
UMT SBE envisions developing holistic leaders with a capability to transform the society at large. The School achieves this vision by producing top quality business leaders and academic scholars. It is, therefore, no wonder that the corporate and academic worlds at home and abroad testify to the quality of its programs. SBE distinguishes itself with more than 70 full-time faculty members, 30 of which hold PhDs from top institutions in Pakistan and abroad.
Academic Accreditations
SBE holds the privilege of being the founder of Association of Management Development Institutions in Pakistan (AMDIP). SBE has successfully maintained its stature as a nationally and internationally recognized school that is acknowledged for its rich and diverse portfolio of learning, professional training, executive development, practical research, and consulting solutions.
It is worth mentioning here that SBE has received accreditation from Association of Management Development in South Asia (AMDISA), an accrediting body created on the lines of Association of Accredited Collegiate Schools of Business (AACSB), as well as AMDIP.
SBE has been awarded 'A' category for BBA and MBA programs with accreditation by the National Business Education Accreditation Council (NBEAC) from 2018-2023.
SBE is also an active member of the AACSB International, European Foundation for Management Development (EFMD) and, Accreditation Council for Business Schools and Programs (ACBSP). SBE is also a voting member at the Publishers International Linking Association (PILA).
Programs at SBE
Undergraduate Programs
· Bachelors in Business Administration
· Bachelors in Business and Information Systems
· BS Accounting and Finance
· BS Operations and Supply Chain Management
MBA Programs
· MBA (1.5-year)
· MBA (2-year)
· EMBA
MS Programs
· MS Management
· MS Strategic Human Resource Management
· MS Finance
· MS Economics
· MS Applied Statistics
· MS Data Science
· MS Supply Chain Management
PhD Programs
· PhD Management
· PhD Statistics
· PhD Economics
SBE at a Glance
Departments at SBE• Economics

• Finance

• Information Systems

• Management

• Marketing

• Operations and Supply Chain Management

• Quantitative Methods

Journals at SBEJournal of Quantitative Methods

Empirical Economic Review

Journal of Management and Research

Journal of Finance and Accounting Research

Research Centers at SBE• Center for Supply Chain Research (CSCR)

• Center for Graduate Research (CGR)

• Center for Enterprise and Technology Advancement (CETA)

• Center for Multidisciplinary Research (CMR)

Conferences held at SBE• International Conference on Business Management (ICoBM)

• Doctoral Conference

• Asian Conclave on Doctoral Programs

• SME Conference